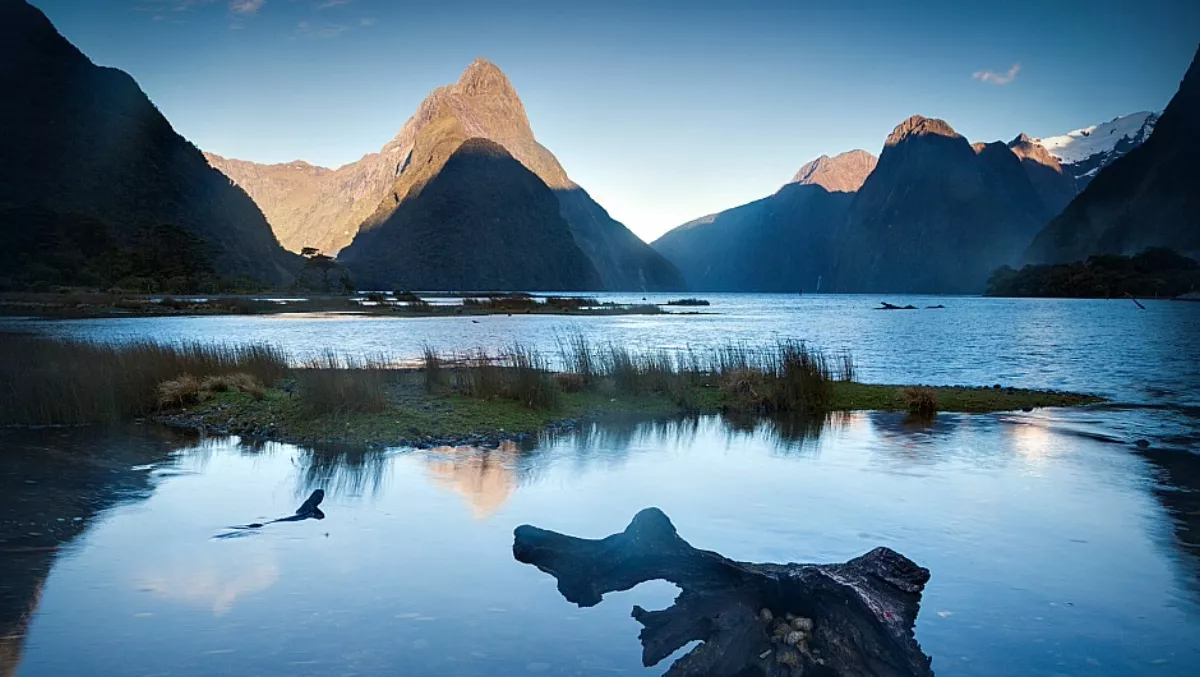 Kiwi company uses VR to show off Milford Sound like never before
By Catherine Knowles,
Mon 9 May 2016
FYI, this story is more than a year old
Southern Discoveries, New Zealand's premiere tourism company, is using virtual reality and 360 degree video to showcase the Milford Sound to tourism buyers around the globe.
The company is one of the first tourism operators in New Zealand to use the video technology, which effectively places the guest in the heart of Milford Sound, able to look up at the towering sides of the fiord and down into the waters below.
Julia Savill, Southern Discoveries sales and marketing director, says she is 'thrilled' to be able to use the relatively new technology to showcase the incredible environment in which the company operates.
She says, "We were the first company to operate cruises in Milford Sound and now to be the first operator presenting agents with this amazing technology is really exciting. It will be a key tool in our sales kit from now on."
"Milford Sound is the eighth wonder of the world and renowned for its dramatic vistas. To be able to sit in a booth at a trade show and look down on one of our boats sitting under a waterfall, then be on the deck of a catamaran underneath the same waterfall almost able to 'feel' the water misting over you is a spine-tingling experience.
"Tourism New Zealand's research tells us that landscapes are a key driver of visitation to New Zealand, and we can now take that virtual scenery to the world," she says.
Southern Discoveries engaged digital solutions agency One Fat Sheep to work on the project from the outset.
"Our sales and marketing team is constantly looking at new ways to create interesting and engaging sales and marketing material," says Savill.
"Creating a VR experience was high on our priority list so we got in touch with One Fat Sheep who worked with NZVR360 and Helicam Films and took care of everything from storyboard to filming to producing the final product.
"We're delighted with the final product and are sure the buyers will enjoy it too. We want as many people as possible to come and experience our trips through this technology," Savill says.
You can view the 360° video here. For best viewing download and watch via the Vrideo app on a smartphone or tablet, or view on a desktop.