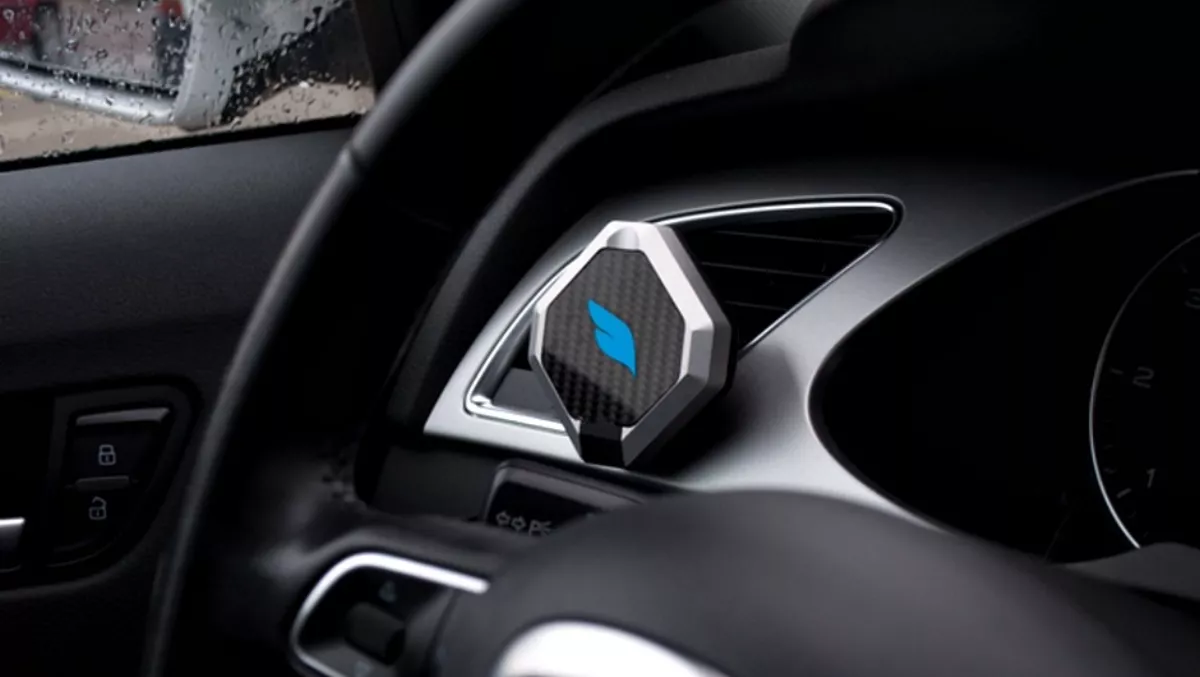 Kiwi ingenuity strikes again with world's first smart car mount
FYI, this story is more than a year old
Nick Bartlett, co-founder of GeoOp and founder of Kiwi Factory, has launched a Kickstarter campaign for Bluejay, the world's first smart car mount, with the hopes of taking the device global.
Bluejay sits on a car's dashboard, close to line of sight, and comes with an app that manages pre-programmed quick messaging, calling with a single tap, music and entertainment, and navigation.
It also provides automatic parking meter notifications, remote control of smart home systems, do-not-disturb mode and notifications, pre-programmed SMS/emergency call and personal driving statistics. Furthermore, the app uses a combination of Bluetooth smart and GPS to guide users to their regular parking spot.
Bluejay is made of premium materials, including high-grade CNC aluminium and durable carbon fibre, and the mount comes with an air vent clip, suction cup and adhesive pad.
Bluejay's app opens automatically when a smartphone is close to the mount and then presents the capabilities of the phone in simple way.
Bartlett says the time is right to make cars as connected as other parts of life, and this device has significant potential to reach a global audience.
"Today everything is smart, from our phones to our homes, but something was missing until now, our cars. People spend a lot of time behind the wheel, especially commuting, but we are still connected, so we wanted to make this as easy and safe as possible.
"We believe Bluejay has the potential for mass market global appeal to tens of millions of drivers so we are seeking validation through a Kickstarter campaign - we want to know the world wants this solution and product.
"With over a billion cars globally and around 2.5 billion smartphones, we believe there's potential," he says.
Bluejay's Kickstarter campaign started on Friday February 26 and will run until March 31. On the day of launch, the project had around 150 backers and had raised just shy of $15,400 of its $80,000 goal.