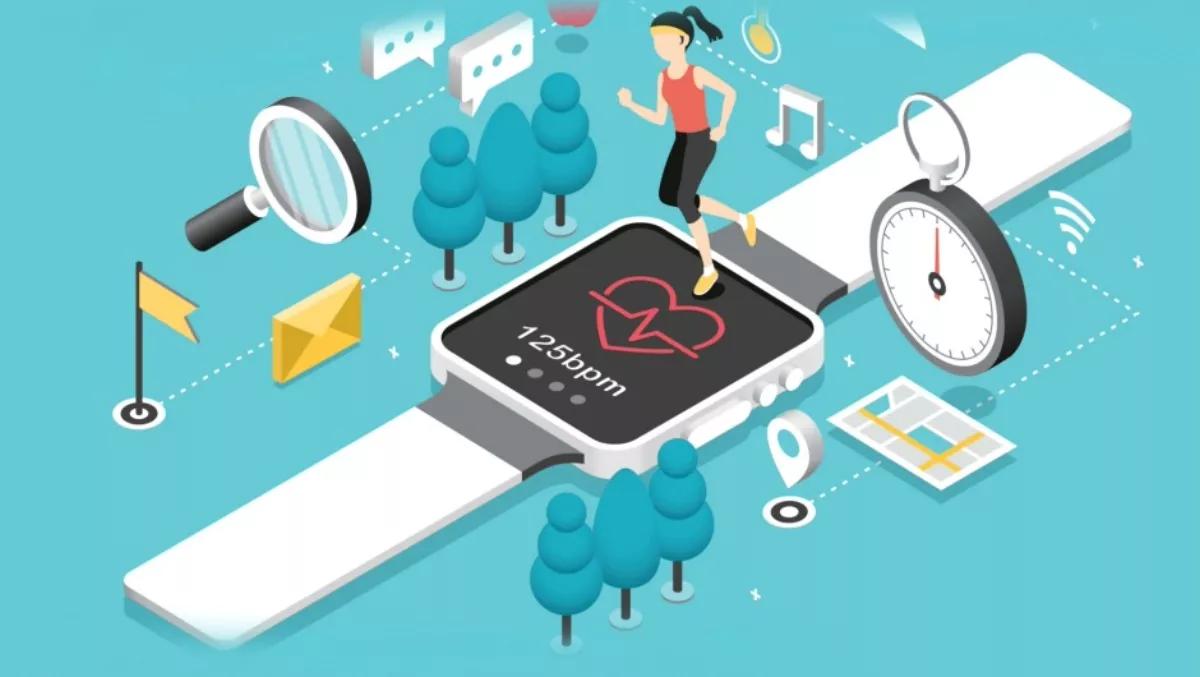 Kiwi schools ditch the textbooks, take up sports wearables
FYI, this story is more than a year old
School's around the country are beginning to adopt new elite sports GPS movement and tracking technology, which is now being used in the classroom to teach kids a broad range of subjects from maths to English, using their own personal data.
Kelston Boys' High School, Auckland Grammar School, Scots College Wellington and Kings College are among some New Zealand schools that are using wearable sports technology from VX Sport to turn sports field data into learning opportunities.
The initiative is facilitated by the University of South Australia Connect Programme, in partnership with Kiwi owned VX Sport, across both Australia and New Zealand. There are plans to expand the programme into the United Kingdom, Malaysia and Singapore, according to the company.
Richard Snow, VX Sport managing director, says the technology is being used to take experiential learning to another level in local schools.
Snow says, "It takes the often boring or lifeless abstract concepts discussed in school textbooks and makes it real and personal. Students actually get to use their own heart rate and movement data to improve learning across a broad range of subjects, including statistics, maths, physiology and the sciences.
"It even has application for the English department, which gets to post social media reports with interesting data from the weekend's games."
"It's incredibly exciting to see how this technology makes learning hugely relevant to the next generation. Of course, the students are digital natives so what we're doing really comes naturally to them. They prefer it, and they enjoy it," he says.
Snow says VX Sport is committed to using the data in schools to engage and teach students across a variety of curriculum subjects.
"We want to make the technology attainable for as many schools as possible and hope this special offer can help to do just that," he says.
In New Zealand, the University of South Australia is assisting Kelston Boys' High School to develop academic resources around the technology.
Katie Gloede, University of South Australia connect officer: schools, says the students were first given theory learning in the use of the GPS devices and heart rate monitors, followed by a practical session where they got the chance to run around doing skills training and cardio exercises before returning to the classroom to download the data and analyse it.
"Instead of using processes out of a book, the students download the data and use it as a real life example. The data is very relevant to the student, and can be used to learn in meaningful ways. It just 'makes sense' to the students and teachers alike," she says.
Gloede says that the GPS technology is normally quite expensive and as a result not many schools have access, but the UNiSA programme's partnership with VX Sport meant that they were able to offer the experience to students in schools in New Zealand and Australia.
Jamie Tout, VX Sport sport performance director, says the first steps are to use the VX Sport units to show teachers how they can incorporate that, and other technologies, into their curriculum.
"GPS is now everywhere in elite sport, so by exposing kids to the technology and helping them analyse and interpret sports science data, we're helping them moving forward. One student told us it had opened his eyes to the possible jobs he can do when he leaves school.
"Teachers say that the data is really easy to understand, and gives the kids opportunities to look at different things, from energy systems to different types of reports that need formatting. It gets them out of the classroom and makes for a really personal, experiential learning opportunity that brings it all to life," he says.
The technology is also used by a number of high school and college teams in Australia and New Zealand to manage the workload of male and female student athletes with the aim of improving performance and extending their athletic lifespans.
It's used by more than 30 college sports teams in the United States and is also utilised by Quicksilver (surfing) and in the Southern Hemisphere's Super Rugby competition by teams like the Wellington Hurricanes.
Related stories
Top stories