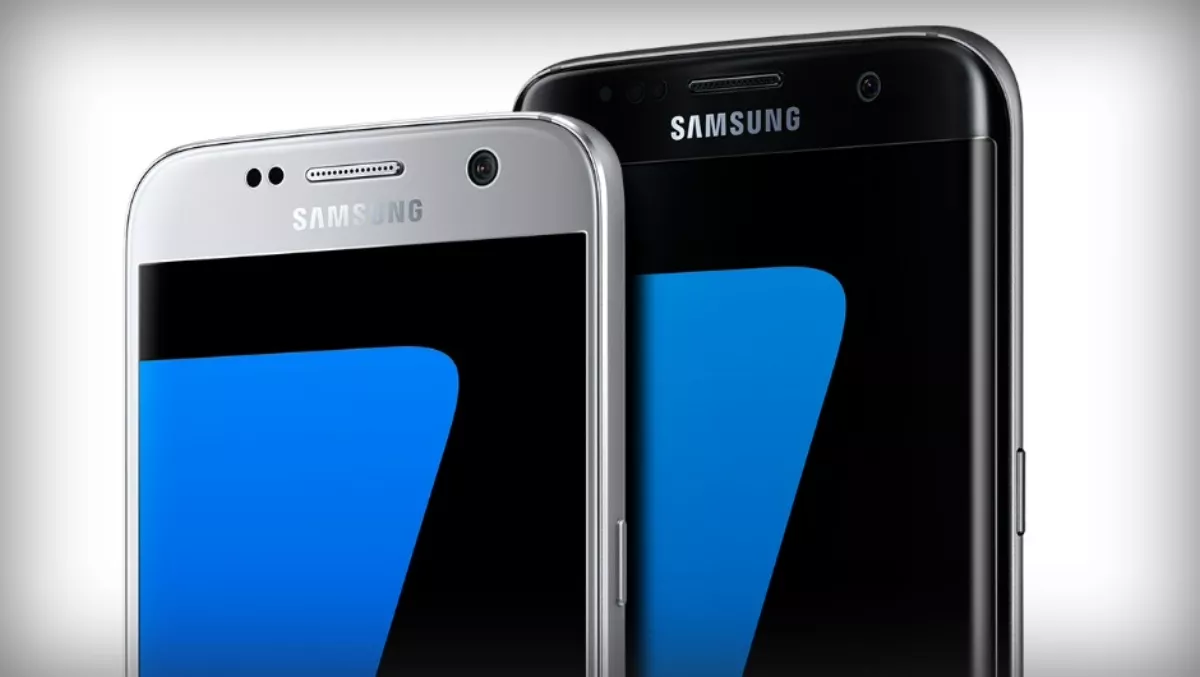 Kiwis, hit up Spark NZ for the new Samsung Galaxy S7 and S7 edge
FYI, this story is more than a year old
From today, the new Samsung Galaxy S7 and S7 edge are available for pre-order from Spark via the company's website and physical stores, prior to the official launch on March 11.
To celebrate Samsung's new smartphones, Spark has announced the first 500 people to pre-order the phone online, before February 24, will receive a Samsung Gear VR virtual reality headset with their purchase.
Spark business customers who pre-order will also receive an additional 2GB of bonus data per month for the first six months, according to the company.
The Samsung Galaxy S7 and S7 edge both feature the same 12MP Dual Pixel Fast Focus camera, and both are IP68 rated for protection against water and dust, with microSD card expandable storage within a streamlined design.
Both devices also feature Samsung's fast charge capability, going from flat to 100% charged in less than two hours. The S7 features a 5.1" screen, while the S7 edge features the trademark Samsung 5.5" curved display.
Warren Duncan, Spark head of devices, says he is excited by the unique opportunity the pre-order presents Spark customers.
"We know people are increasingly looking at what their smartphone can do for them - how it makes their lives easier, how they can stay in touch with their friends and family, and how it puts more of the world literally at their fingertips.
"The Samsung Galaxy S7 and S7 edge are the perfect devices to enable and unleash that potential for New Zealanders. Samsung have built on the amazing and elegant design of the Galaxy S6, but have packed in even more features," he says.
According to Spark, there will be further opportunities to win exclusive prizes, including double passes to the upcoming Auckland City Limits festival, during the pre-order period.
The Galaxy S7 is available from under $53 per month over 24 months, while the Galaxy S7 edge is available from under $60 per month over 24 months, both on the $59.99 open term plan.
Spark business customers can get the Galaxy S7 from under $31 per month (excluding GST) over 24 months, or the Galaxy S7 edge from under $38 per month (excluding GST), on an Ultra Business $65.85 24-month plan.