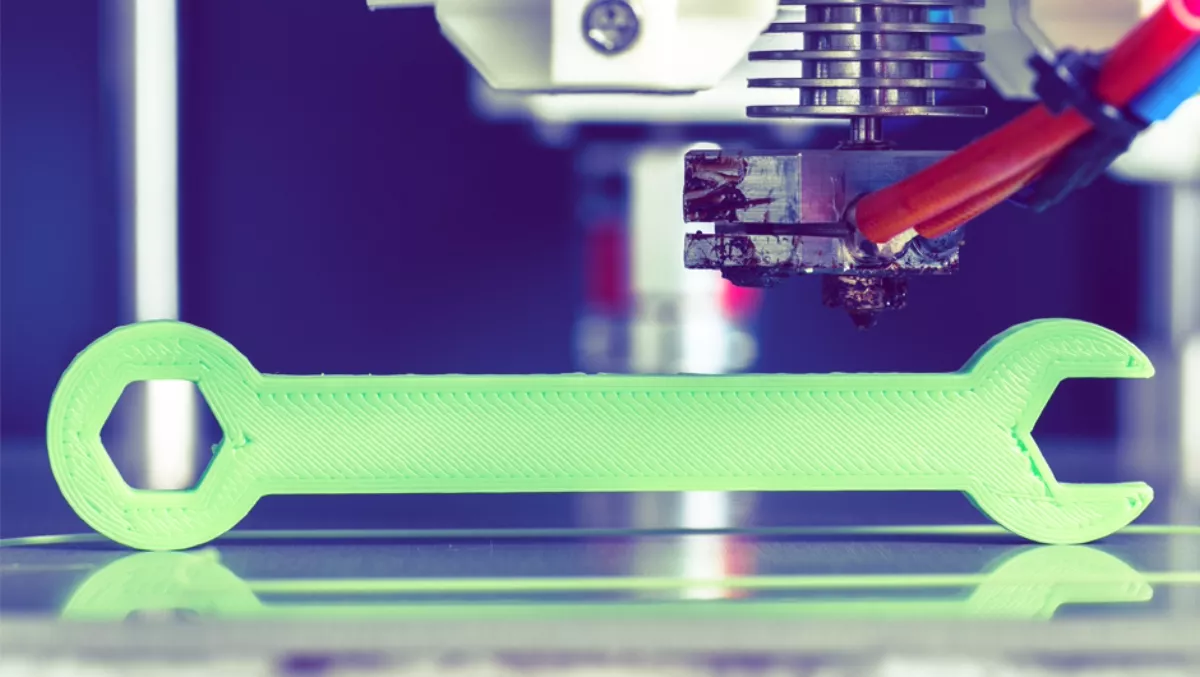 Kura takes on solving global issues with 3D printing
FYI, this story is more than a year old
Students at Christchurch's Te Kura Kaupapa Māori O Te Whānau Tahi have been working with 3D modelling and printing to come up with ideas to solve world problems.
Developing board games was just the beginning, they then used the games to tackle complex issues such as hunger, poverty and inequality.
Working with The Mind Lab by Unitec, students discovered new ways of thinking and using digital technologies in the classroom.
The Mind Lab education director Catherine Johnson says the programme was custom developed to support future-focused thinking and wellbeing.
"We were asked to develop a programme for the school that reflected a broad theme of wellness. The challenge combined creating a traditional board game with a new technology to help the students start thinking in a more future-focused way."
Year nine and ten students visited the lab once a week during term one and worked on their game design projects, printing their own pieces.
Participants were able to take risks and challenge themselves in the discovery process. Johnson says a student-driven approach provides great learning results.
"The learning programme was customised in collaboration with the school – whilst EdTech provided a detailed brief, the challenge was individually led by the students who could solve their own problems through a process of discovery and risk taking.
"There was minimal instruction by us throughout the process, in favour of carefully crafted and timed questioning strategies."
While exploring complex issues in their games, the students were able to 3D print custom pieces to relay the messages they wanted to get across, says Johnson.
"One group focused on Maori culture and language. The students 3D printed some gorgeous Korus, fish hooks and counters and could also articulate how the board game could teach younger children about Maori culture, language and heritage. They were incredibly engaged with the project."
Johnson says this kind of project is not only an opportunity for learning, but a chance to open important discussions about disruption and technology.
"We showed them pictures and clips of 3D printed cars, houses, time-lapses of things being printed, and talked about how it is a different manufacturing method.
"It really made them think about the potential of new technologies – if something as simple as layering plastic could have this effect, then what else could we use it for?"
Activating this ideative spark in the students was fantastic to see, says Johnson.
"You could see the penny drop and those lightbulb moments when they would comment on how these technologies are going to change how our houses and buildings are built.
"They even started linking it to the Christchurch rebuild, where they are seeing many new buildings but haven't seen any of this technology being used. It was fantastic to see them engage in this type of thinking."
Using technology as an equaliser means a whole class with varied skill levels and interests can be engaged in positive learning experiences, says Johnson.
"The 3D printing met the needs of the very gifted and very able, to those with learning problems and disabilities. All of them achieved a really high level of engagement and success with this project which was fantastic to see."
Related stories
Top stories