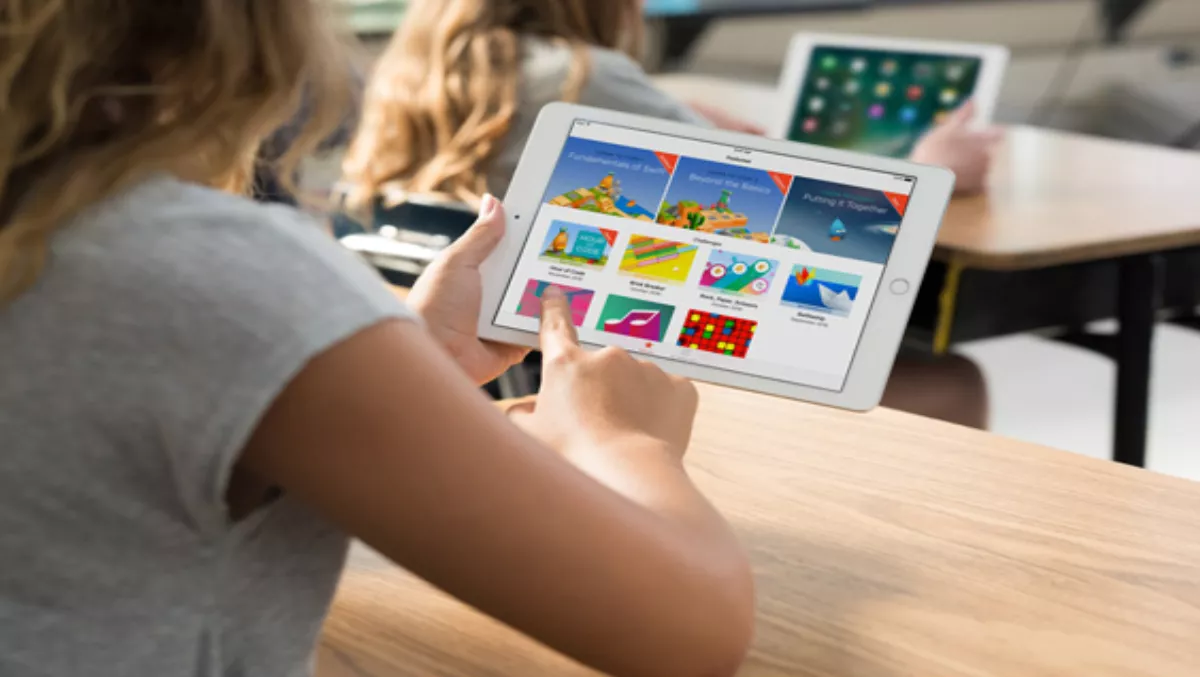 Learning to code gets even easier with Apple's Swift Playgrounds
FYI, this story is more than a year old
Apple's Swift Playground learning tool has been updated and is now available is five additional languages.
Swift Playground is Apple's popular iPad app that helps students learn to code. It is now available in Simplified Chinese, Japanese, French, German and Latin American Spanish.
Swift Playgrounds is designed to make learning and experimenting with real code interactive and fun, and is ideal for students and beginners to explore working with Swift, the easy-to-learn programming language from Apple that is used by professional developers to create apps.
The app includes Apple-developed programming lessons, puzzles and challenges that teach core coding concepts, as well as built-in templates to encourage users to express their creativity and create real programmes.
"The Swift Playgrounds app has helped people of all ages learn the basics of coding, and with more than a million downloads to date, customers and students find it an easy and fun way to get started with Swift," says Tim Cook, Apple's CEO.
"Hundreds of thousands of iPhone and iPad apps, including some of the most popular in the App Store, use Swift — a programming language we designed to be both powerful and easy for anyone to learn.
Swift Playgrounds performs best on iPad and Apple says it is a perfect companion app for the new 9.7-inch iPad, also announced today.
iPads are very popular with educators and students around the world, bringing them access to more than 180,000 educational apps built specifically for it and a wide selection of high quality Multi-Touch textbooks and rich digital content to personalise learning.
Pricing and Availability
Swift Playgrounds is available today for free in the App Store in English, Simplified Chinese, Japanese, French, German and Latin American Spanish. The app is compatible with all iPad models running iOS 10 or later.