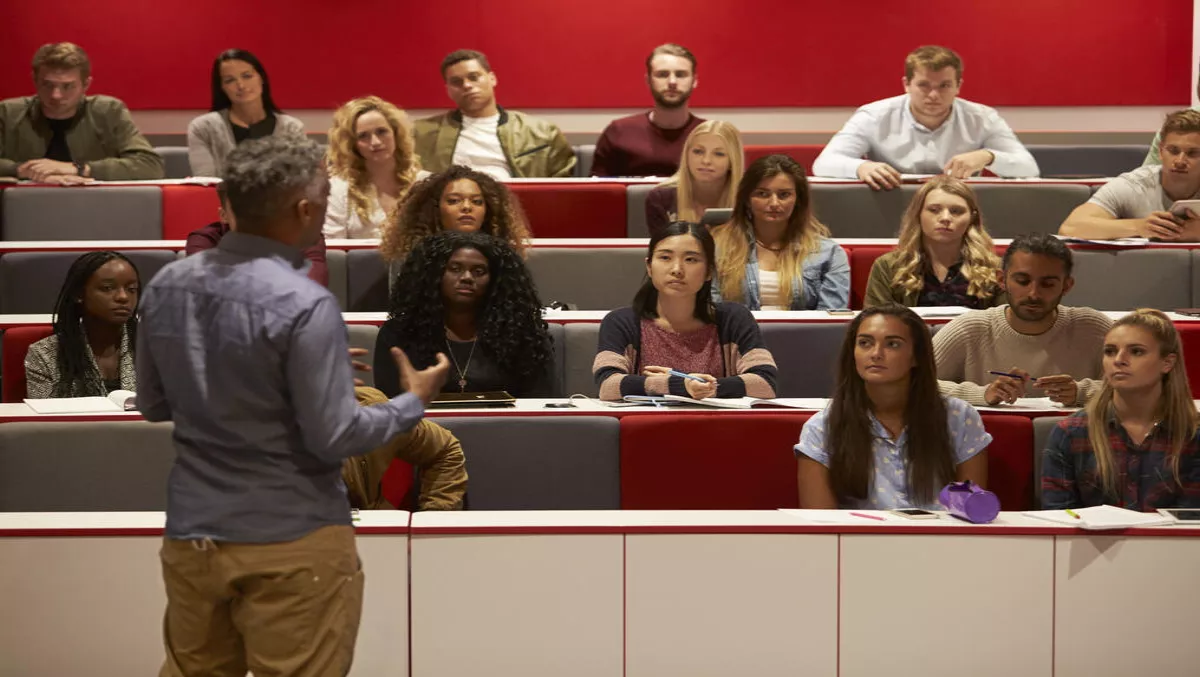 Lecture Capture broadcasts teaching in a whole new way
By Matthew Bain,
Wed 26 Apr 2017
FYI, this story is more than a year old
Students are more digitally focused than ever, and with that comes the need to innovate the way they access lectures and lessons.
Flipped classrooms and remote learning are just a few of the innovations in education that lead towards a need for quality recording technology.
Two key players in lecture capture have teamed up to offer a more complete solution. Matrox Video are now partnered with Kaltura to bring educational organisations a fully integrated platform.
Lecture capture describes any tech that allows educators to record lectures or classroom learning, to be made available digitally. This is a move away from the classic approach of students frantically scribbling notes along to slides, allowing for a more engaged lesson.
Matrox's Monarch LCS can now be directly added to any network of Kaltura managed classrooms, ready for immediate scheduling and management from Kaltura's interface.
This combination offers lecturers the ability to record and manage their lessons with ease, then distribute them to relevant students and faculty through the one combined system.
Kaltura's Zohar Babin says the partnership is a way to offer better service to the education sector.
"We are focused on providing the most current educational tools through partnerships with companies like Matrox, who are dedicated to providing affordable lecture capture devices to schools."
By bringing the two together schools now have access to right hardware and software combination for the job says Matrox's Wayne Andrews.
"It's important for us to offer our customers amazing yet easy to use user experiences, being part of the Kaltura Partner Network allows us to impact schools everywhere."
With the move towards digital lectures and remote learning, this partnership could soon be one of many aiming to bring the right tools to educators around the world.