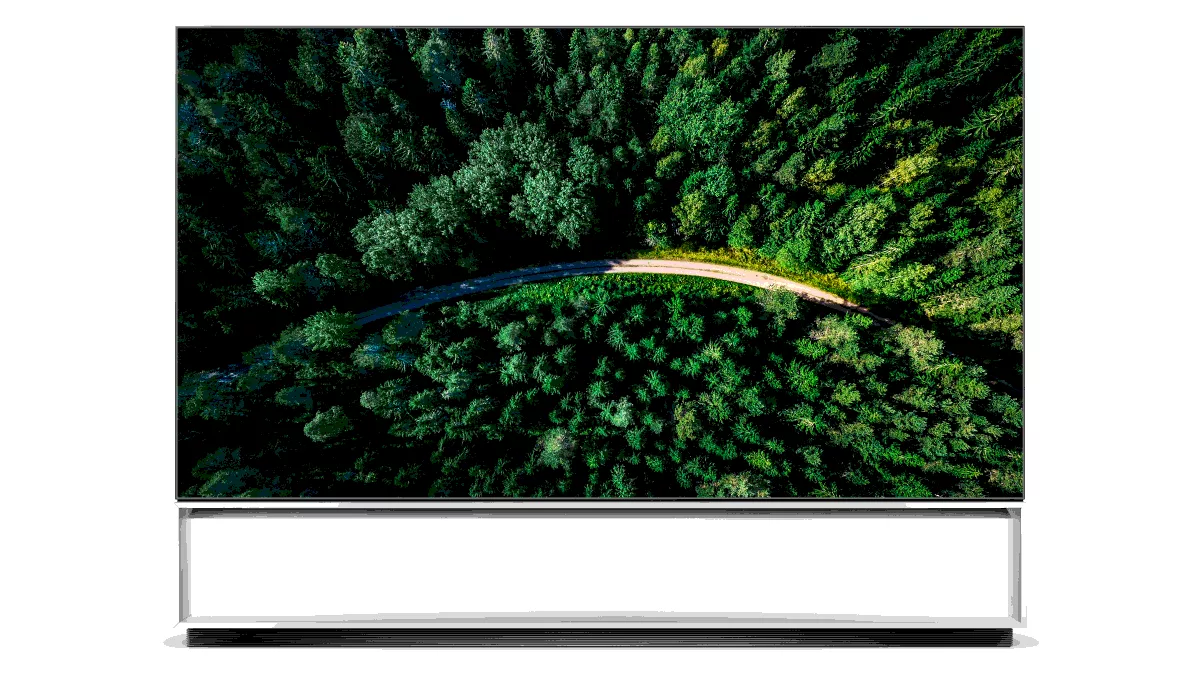 LG's massive 88-inch 8K TV lands in Singapore
Mon, 18th Nov 2019
FYI, this story is more than a year old
LG's massive 88-inch OLED 8K TV is now available in Singapore, but be prepare for a rather large price tag if you want it in your living room.
While LG and retailers are playing coy about the exact price, this may well be the world's most expensive TV on the market – and of course you'd want to make sure you're getting your money's worth.
"The new LG SIGNATURE OLED 8K transforms the regular TV into an entertainment powerhouse," says LG Home Entertainment product director Lee Chang Ha.
The LG SIGNATURE OLED 8K (88Z9) has 33 million self-emitting pixels, which is about 16 times more pixels than what's in a full HD TV, and four times more pixels than what's in a UHD TV.
Those pixels are part of the 8K display, which features a resolution of 7680 x 4320. Although 8K videos are still in their early days, the TV can essentially 'convert' native 4K (3840 x 2160 resolution) or Full HD resolution (1920 x 1080) into 4k.
LG says the 8K upscaling and noise reduction has been boosted from four steps to six steps, with the help of LG's second-generation α (Alpha) 9 Gen 2 8K intelligent processor.
That processor improves picture and sound quality using deep learning technology and access to an extensive database, enabling it to recognize source quality and optimize any kind of content1. The α9 Gen 2 8K also analyzes ambient conditions to achieve the perfect level of screen brightness.
In terms of sound, the TV comes with an integrated 80W speaker system, and some intelligent algorithms to complement it.
The intelligent algorithm is able to up-mix two-channel audio to virtual 5.1 surround sound, supplying a three-dimensional soundscape that brings movies, music and sporting events roaring to life.
The TV is also WiSA Ready for wireless home theater with uncompressed 16-bit audio on up to 5.1 channels; an outstanding way to experience the dynamic, crystal-clear sound of Dolby Atmos.
Enveloping the TV is what LG describes as a 'sophisticated, minimalist design' with a brushed aluminium stand and an almost bezel-less display.
"The 8K display sits on top of an Art Furniture Stand that naturally blends in with its surroundings, adding a luxurious feel to one's home interior while stably supporting the ultra-large screen," LG says.
The TV is LG's largest OLED TV to date.
"With 8K resolution, it delivers more color, depth and detail like no other especially on an OLED display. Complemented with the Art Furniture stand, it is a one-of-a-kind technological and design breakthrough that transforms the living space," concludes Lee Chang Ha.