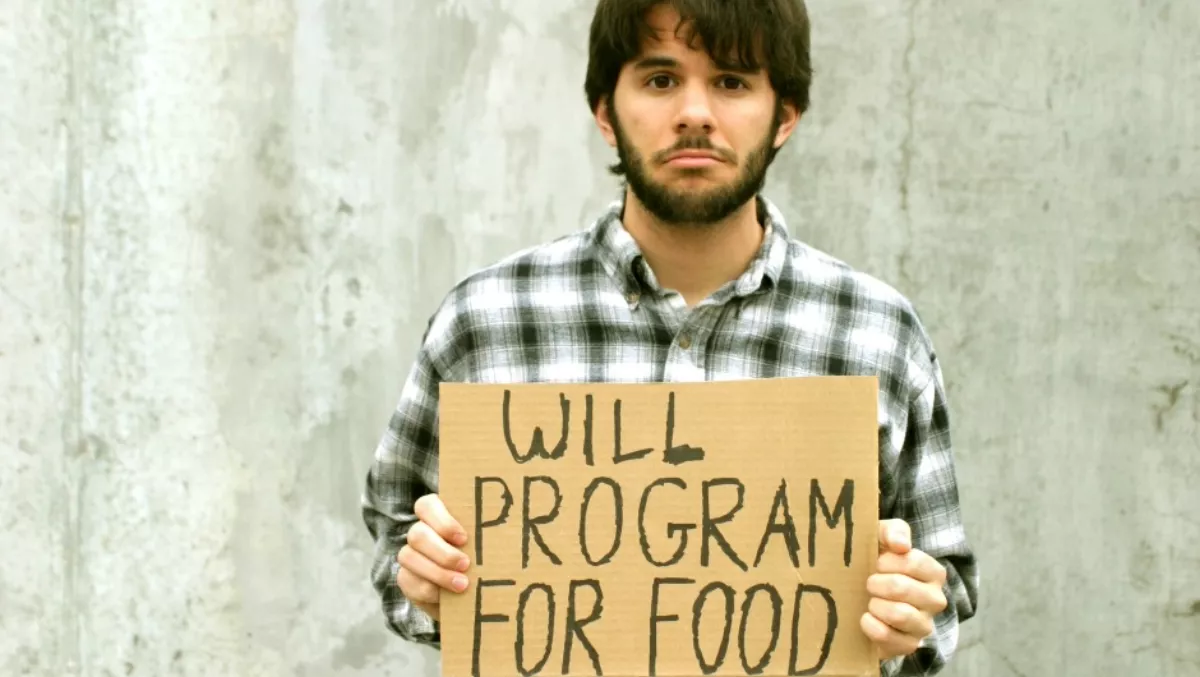 Lightning Labs XX helps ignite Sipreme's 'future food' for tech lovers
FYI, this story is more than a year old
Last year we featured a story about Kiwi 'future food' makers Sipreme, a company that revolutionised meals for tech nerds everywhere by creating a tasty liquid diet that fits in with tech developers' busy lifestyles.
Since then, Sipreme has come a long way. The company won a place in Lightning Lab XX, a business accelerator programme specifically for female founders. So with cats in tow, Sipreme founders Dene Steyn and Bri Janse Van Rensburg made the move from Auckland to Wellington.
Over the past two months, Lightning Lab XX has been mentoring Dene and Bri through meetings, business talks, sales knowledge and discipline. This training has prepared them for demo day and the all-important pitch day, which typically raises an average of $300,000.
They've also been mentored by some of New Zealand's most successful business leaders about challenging business issues like branding, business systems and roadmaps to the future. Those business leaders included Annette Presley from Slingshot, Stu McMullen from Hells Pizza, Kristen Lunman from Wipster and Steve O'Conner from Flick Energy.
Sipreme's product launch was originally crowdfunded and raised their $17,000 goal within a month. Shipments started in December last year and the product is available online. The company says they've been so successful that they're stuggling to keep up with product demand.
They've sold out of their product for 1.5 months of their 5 month online sales, and they sell as much product on back order as they do when it's in stock. Sipreme is looking for investment to help them keep stock levels high, customers happy and waiting times low. Sipreme also hopes to add a discounted subscription option for their dedicated customers, which will make sure they save time ordering and a continuous monthly supply.
Sipreme has also listened to customer responses and made their soylent-based chocolate, strawberry and vanilla flavours smoother and better than ever. They aim to keep busy tech nerds happy and healthy, so the product is a mix of powder and water that contains every nutrient your body could need - and it only takes one minute to make. It's a three-course-meal with no waiting and no cleaning up, the company says.
On top of all that, Sipreme is a company that wants your input. Sipreme says they love hearing actionable feedback from customers about their food, especially from 'Super-Fans', so if you have improvements, they want to hear from you.
Sipreme says they're not trying to make their product a total meal replacement. Instead, they want to fill the nutritional gaps left by skipping breakfast and those greasy takeaways for lunch. Sipreme's formula means you won't need to waste time cooking and your definitely won't be at risk of putting greasy fingers all over your equipment.
The company says Sipreme is designed to keep your taste buds happy, you healthy and your stomach full so you can concentrate on your tech passion and the things you truly love in life.
Find out more about Sipreme on their website.