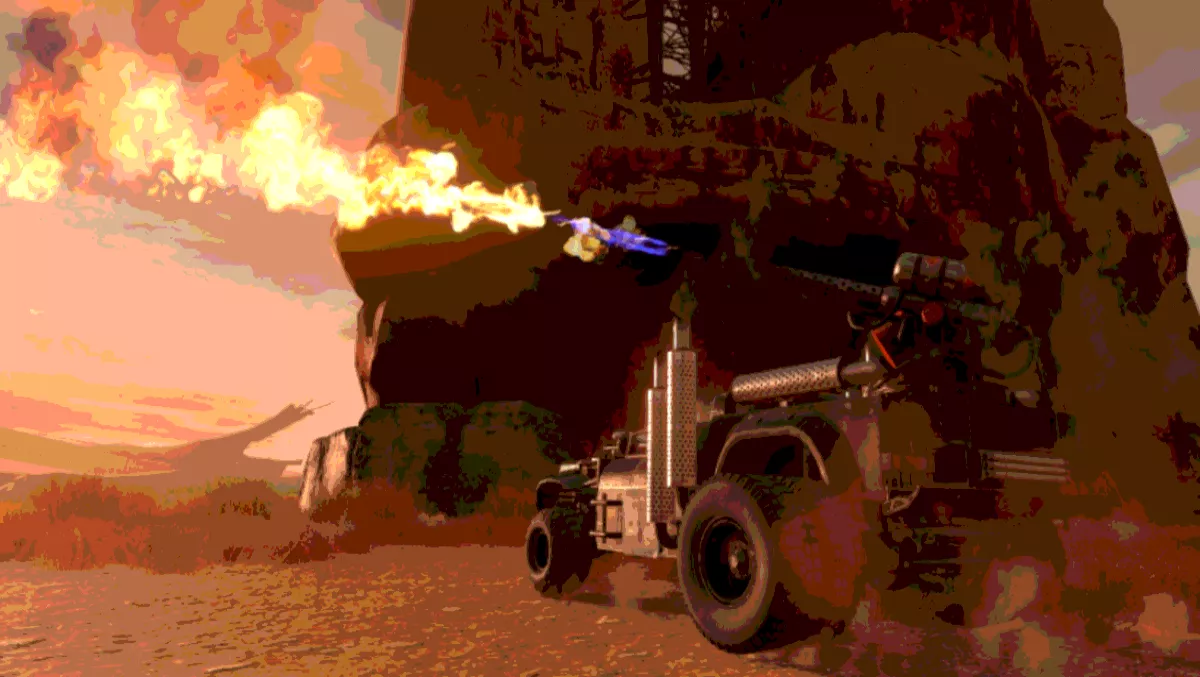 Live out your craziest car fantasies in Crossout
FYI, this story is more than a year old
Targem Games' and Gaijin Entertainment's action MMOG Crossout has kicked off with a landslide launch on PC, PS4 and Xbox one.
The game has attracted more than three million players in less than a month.
Crossout allows players to create their own battle machines, strapping guns, chainsaws and spikes on to every extremity of their chosen vehicle.
Once players are done customising their cars, they can take them into battle for an all out brawl to see whose crazy creation is the toughest.
As players win matches they can unlock more bells and whistles for their vehicle.
Stanislav Skorb, Targem Games CEO says, "We have invested a lot of effort and enthusiasm into making Crossout unique and interesting, and it's amazing to see the game take off in such a spectacular way.
"Now, we're focussed on further improving and expanding the game.
The post-apocalyptic world of Crossout is harsh and unforgiving, with an atmosphere reminiscent of Mad Max and Blood Drive.
Players have remarkable customisation options and each constructed vehicle is one-of-a-kind.
Skorb continues, "Be it a shotgun tricycle, a rocket-powered racing hot rod, a huge twin-turreted tank or even a spaceship, almost one million deadly, funny and outright crazy player constructions have already been publicly shared on the game's blueprint exhibition section.
Crossout developers promise that they have a continuous stream of content planned.
Upcoming features
New maps.
More vehicle parts.
New factions.
A new game mode called territorial control.
Crossout seems to have all of the necessary elements to be a stand out hit, however as a free-to-play game there is some concern over pay-to-win elements.
If Crossout wants to maintain the success it has seen in its early days, the developers will have to carefully monitor and balance the payment system.
Players are encouraged to leave their feedback and suggestions on the official forums.