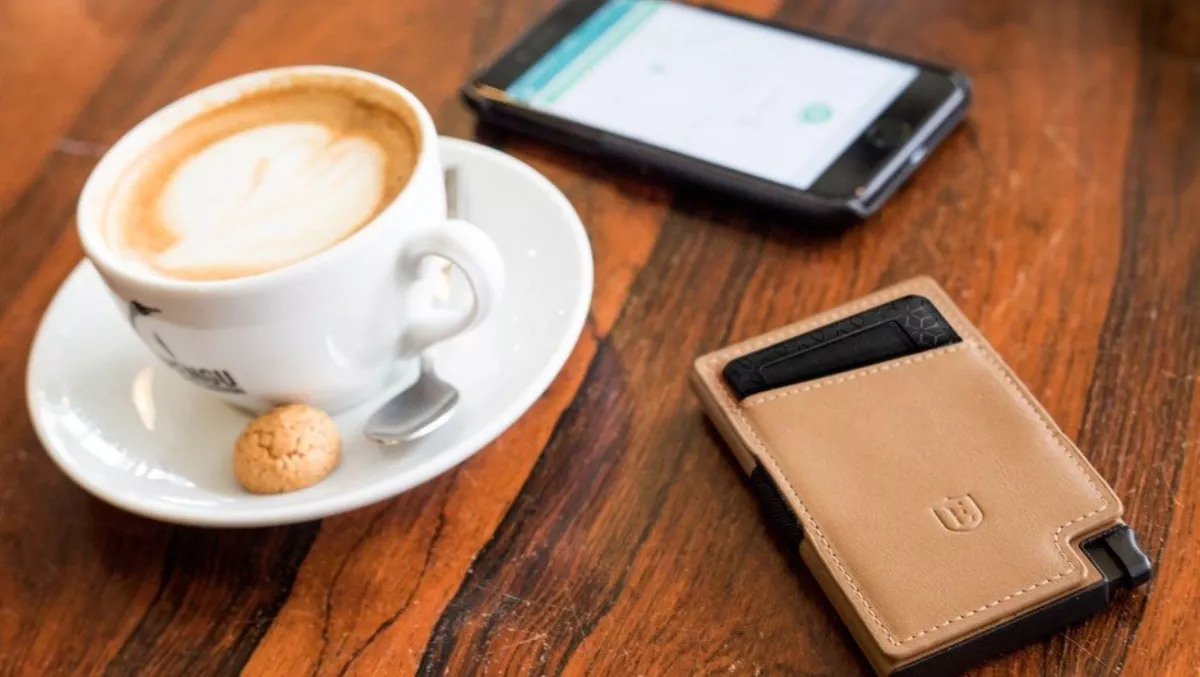 Lost your wallet? Just give it a call
FYI, this story is more than a year old
We're at that defining time in technology when almost anything can be powered up with a few sensors and connected to the internet – and it seems that the humble money wallet is no exception.
A few months ago, FutureFive reviewer Owen McCarthy explained the beauty of the Ekster Wallet, which has an RFID chip that blocks skimming attempts.
Now, with a bit of help from crowdfunders who donated US$1 million for the cause, Ekster has taken its smart wallet one step further.
The newest version is voice-activated and compatible with Alexa and Google Home appliances. All you need to do is install the Google Assistant or Amazon Alexa app and follow the simple steps to enable Bluetooth and Chipolo.
So what does voice activation mean in practice? You can now use a voice command on your phone or your smart speaker to find your wallet.
The wallet will literally ring, or the app can show you a map of where the wallet was last seen. No matter where in the world you are, the wallet will be tracked.
"Each tracker has a unique QR code that links it to your smartphone like a fingerprint. If your wallet is lost and someone finds it, by scanning this QR code a message will be sent to you, immediately letting you know where the wallet is. Chipolo's worldwide crowd GPS tracker network spans across the globe to help you find your wallet even when it's out of Bluetooth range. When any user is within range of your lost item, you receive a GPS update of its location. A fun new feature that was added is the ability to use your tracker as a selfie remote."
In order to power this smart technology, you would think that the wallet would be a little on the bulky side, especially with a battery. Well it turns out the wallet's tracking solution is even solar-powered, so charges can last up to two months. It takes three hours to charge (direct sunlight not necessary).
That same voice-activated, solar-powered wallet is even bounded in handcrafted premium leather so it looks fancy too.
To recap how the wallet's RFID blocking works, Ekster explains that most credit and debit cards now have both RFID and NFC technology built into them (Think Paywave).
"Cards with this technology can be activated and duplicated from a distance, causing security issues for important data like banking information. Traditional wallets are no longer safe to use–and the Ekster Wallet blocks out all signals with its aluminium cardholder, keeping users fully protected against any data theft."
"This is the first solar-charged smart wallet on the market, which means you won't ever have to charge or replace your tracker batteries," says Ekster cofounder Richard Canneman.
Ekster smart wallets are now available for pre-order on Kickstarter. Ekster has added a new product to the line and has released three new colours. Early-bird pricing starts from US$29 at 60% off in a range of models and colours: The Parliament Wallet, Senate Cardholder and the Secretary Cardholder.
Related stories
Top stories