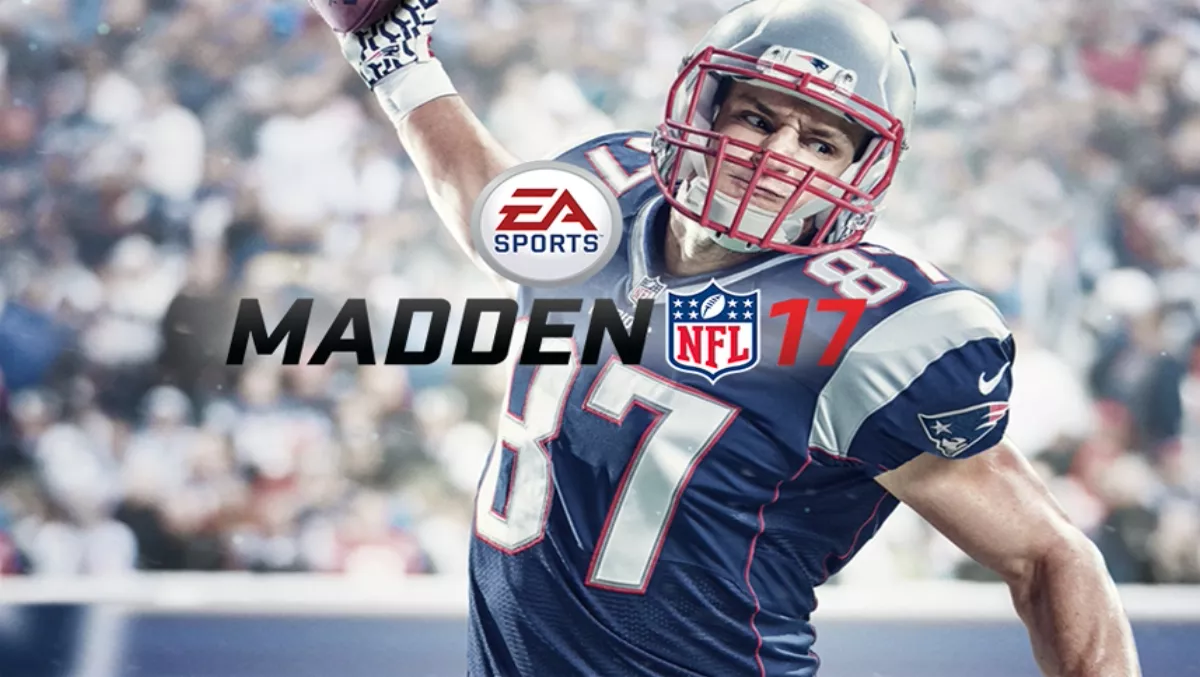 Madden NFL 17 scores another touchdown
Mon, 19th Sep 2016
FYI, this story is more than a year old
This year's iteration of the veteran American football sim, Madden NFL 17, is all about opening the series up to new fans.
If only I'd had the help that Madden NFL 17 gives newcomers when I decided to first get my head around, not only the nuances of EA Sports' Madden franchise, but also the rules of American football as well. Growing up on the other side of the Atlantic in a country where football is actually played with your feet, the American's take on rugby, but with body armour, was a bit alien.
Now I'm living in Australia where everyone talks about "footy" (another game were where they don't actually use their feet), I'm even more confused.
Whilst Ozzie rules and rugby are a bit of a free for all, the American game, when you look into it is more akin to a game of chess played between to coaches using man-sized pieces. The plays, the downs and the drives could make the Madden NFL 17 a challenging game to get to grips with, especially with no prior knowledge of team form, strategy and all those sports stats that the yanks are obsessed with.
Even though it can be a bit laborious, the skill trainer returns, giving you ample opportunities to perform the drills required to beat the game. But the help for the uninitiated doesn't stop there.
This year for rookie and pro difficulty setting, ball carriers will perform automatic skill moves without prompting. This, along with better visual cues, means that even those of us with dubious Madden skills can still create some awesome replay moments.
Madden NFL 17 is a stunning game to watch, the games visuals are, without a doubt, the best across the EA Sports range. The physics as the players crunch into one another and the animations as they hit the ground are flawless. The TV-style replays capture the essence of the game perfectly, allowing you to relive exciting plays just as you would in a real game. Madden 17 is polished beyond belief.
The game features all the usual EA Sports game modes, such as Franchise Mode and Ultimate Team and you can jump straight into a game with Play Now.
EA Sports' Ultimate Team is probably the best way to play all of their team sports games. A unique combination of fantasy football and collectable cards, you get to build your ultimate team starting at the bottom, but earning coins for each win. You can use the coins to buy new card packs containing players, coaches, perks, team kits, logos and stadiums. If you are really keen you can part with real cash and buy points from the store and get packs that way. Addictive and fun to play, it's great to see your Ultimate Team winning offline and in online multiplayer games.
Franchise Mode lets you take control of your team to the level that you want to play. Take total control, or play as the coach, manager or player. This year, for those of us with less time than we'd like to play games, you can choose Play the Moments.
It's the strategy of American football that gives the game a rather slower pace than other ball games. But the numerous stoppages are punctuated the intense excitement as the quarterback springs into action.
Play the Moments allows you to skip some of that waiting around, with you only taking change during the most exciting moments of the game. This is great for me, as I do find that, with dead ball situations stopping the clock in NFL, some games do take a long time to play, even with the game time set low. With Play the Moments you can zip through a season quickly, gaining skills faster than you would ordinarily. The downside is that you miss out on the tension build-up that occurs between these key moments; but overall, it is a welcome addition.
As with last year's game, Madden NFL 17 is a real showcase when it comes to sports sims, perfectly capturing the nuances of a complex and exciting football game. The scaled difficulty makes it a game that is happy to hold the hand of novices as well provide a challenge for pro fans. A slick presentation, fantastic visuals and incredibly realistic physics round-off a great package.
Verdict: 8/10