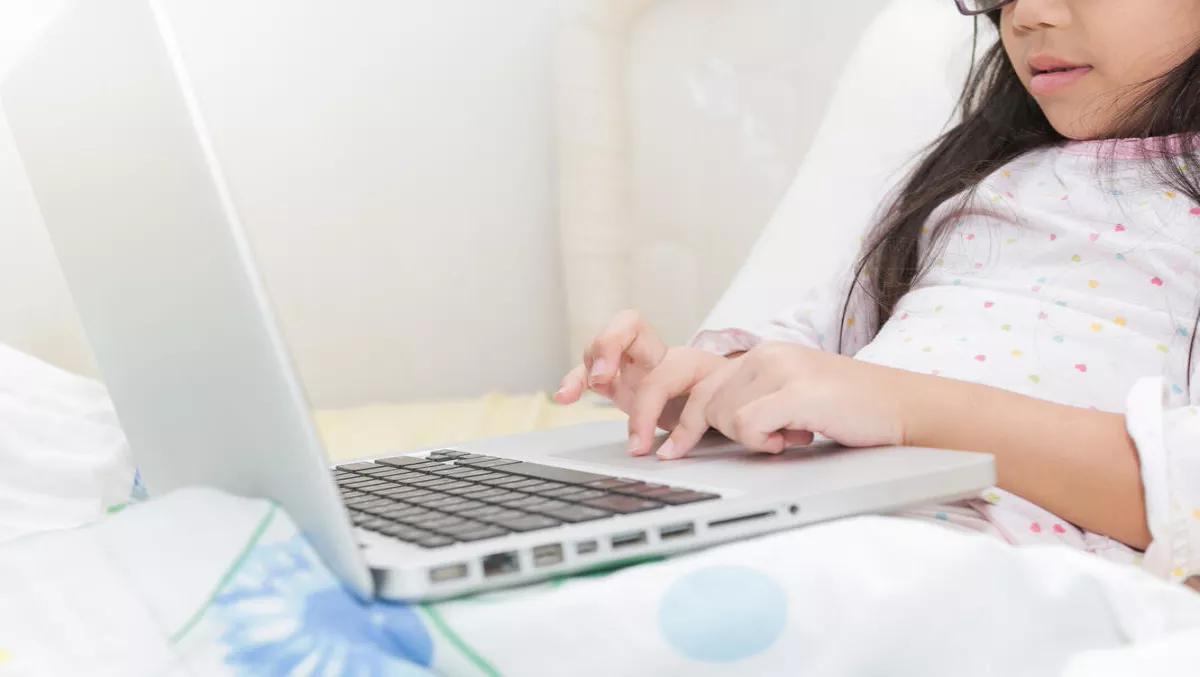 'Make Tech Her Story': New e-book reveals why it's so hard to get girls into IT careers
FYI, this story is more than a year old
CompTIA is ramping up its efforts to get girls into technology, and is taking to the internet in a new awareness campaign to make technology what it calls 'more gender inclusive'.
The company has created an e-book and website to do so, which the company says will help girls to connect with the message.
The e-book, titled Make Tech Her Story: What Needs to Change to Inspire Girls' Pursuit of IT Careers, will be the centrepiece of the initiative, and the website is also accompanied by 'Rosie The IT Worker', a modern take on 'Rosie The Riveter', the well-known female empowerment model.
"Achieving greater gender diversity in our industry requires major changes in the ways girls interact with and learn about technology. It will take a concerted, collaborative effort and long-term commitment by parents and role models, teachers and counsellors and, most importantly, industry mentors, who can convey their passion about working in tech to future generations," comments Todd Thibodeaux, president and CEO, CompTIA.
The company says that after research on girls between the ages of ten and seventeen, it has found several key factors that prevent girls from embarking on IT careers: Lack of parental encouragement, a correlation between age and interest, inadequate tech classes, lack of awareness and lack of industry role models.
Tech education is slipping behind in not only helping girls' confidence with their tech skills, but also only 32% of girls who have taken an IT class are more likely to consider an IT career.
69% of girls also aren't fully aware of the careers available to them in IT, while 53% say more information in this area would encourage them to consider the industry as a career.
Parents shape a child's introduction to technology: Both boys and girls agree that parents are a critical part of tech introduction, but boys are more likely to start using technology at a younger age - 11% of boys aged 5 or under, compared to only 5 percent of girls. This is topped by boys' greater curiosity about how technology works, with 36% of boys compared to 30% of all girls.
Girls become less interested in IT with age, according to the results. Half of all boys had considered an IT career, compared to only a quarter of girls. At middle school (NZ: Intermediate), girls' interest drops to 27%. Once girls reach high school, the figure drops to 18%.
Finally, the survey found that girls have a substantial lack of IT role models. Only 37% of girls know somebody with an IT role. Amongst girls who do know IT role models, 60% are more likely to consider it as a career.
The company cites programmers such as Rear Admiral Grace M. Hopper and other leaders at tech institutions such as Facebook, YouTube, HP and Xerox.
"There are young women and girls in colleges, high schools, middle schools and grade schools that, with the right education and guidance, will be equally capable of doing great things. Our responsibility is to encourage them and to help them reach their full potential," explains Carolyn April, senior director, industry research at CompTIA.
CompTIA's local New Zealand efforts include the Dream IT initiative, aimed at girls in years 7 and 8. The initiative is designed to encourage girls into tech careers and to break down stereotypes associated with IT.
Related stories
Top stories