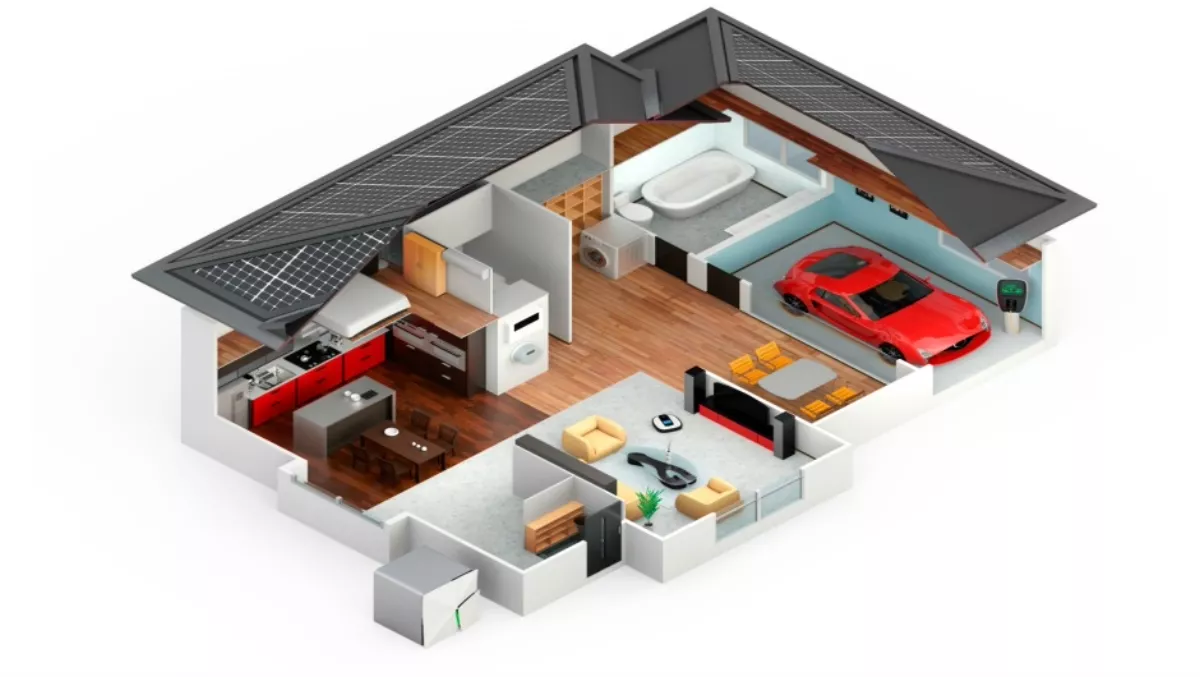 The many perks of having a smart home security system
Wed, 20th Apr 2016
FYI, this story is more than a year old
When looking into reasons for the declining rate of burglaries and home invasions (in the US), look no further than the smartphone in your hand. Savvy homeowners who have installed home security cameras that sync up with their smartphones via surveillance apps are able to catch criminals breaking into their homes, no matter where they might be in the world. Gone are the days of asking people to house-sit – with smart home technology you've got ensured security and freedom to go wherever you want with the peace of mind that things are under control at home.
Is it a coincidence that with the rise of smart home security systems that there has been a decline in the rate of completed burglaries across most of the US? In fact, the overall rate of property crime reported to police decreased from 47.4 percent to 43.7 percent victimisations per 1,000 households from 2013 to 2014.
Smart home security systems are getting more popular as time goes by.
Roam if you want to
Smart home camera security systems are smart enough to know what's normal and only alert you to anything out of the ordinary, no matter where you might be in the world as long as you have your smartphone with you. Through your mobile device you're able to see and hear what's happening in your home when you're not around. Surveillance is done through indoor and outdoor cameras, and you can use multiple cameras to suit the size of your property.
Unlike traditional monitoring systems, live views and recorded video clips from these security cameras let you know everything is safe and sound. In the unfortunate event of a burglary, you'll receive an instant mobile alert, prompting you to alert the authorities.
The brilliance of these systems lies in the simplicity. For instance, with the CleverLoop system, when something unusual is happening in your home the video is analysed to see if it's urgent. Clips that are deemed critical are backed up safely to the cloud and a mobile alert is sent to you immediately. The Base Station serves as the brain of the system and it communicates with your mobile device via security apps, allowing you to take control of your own home security while you're out travelling the world.
Travelling abroad in the past used to entail roping in family members or friends to keep an eye on your property, but it's impossible for anyone to stay vigilant 24 hours a day, and it's a lot to ask of someone. Worst case scenario, if something were to happen while you're away, that kind of incident can destroy a relationship. It's simply not worth the risk. With the latest smart home technology, you can easily keep watch of your property without any added stress. Best of all, if you've forgotten to set an alarm before catching your flight you can do so remotely from you device, whether you're in Wellington or Warkworth. You can also easily deactivate the alarm if it has been accidentally triggered.
Among other features, the perks of a smart home surveillance system include:
Monitor what your pets are up to at home when you aren't there
Can be used for keeping in touch with your family or friends
Take control of your own safety at home
Quick and easy installation
Save money on expensive traditional systems
Minimise false alarms
Can be used for businesses, homeowners and renters