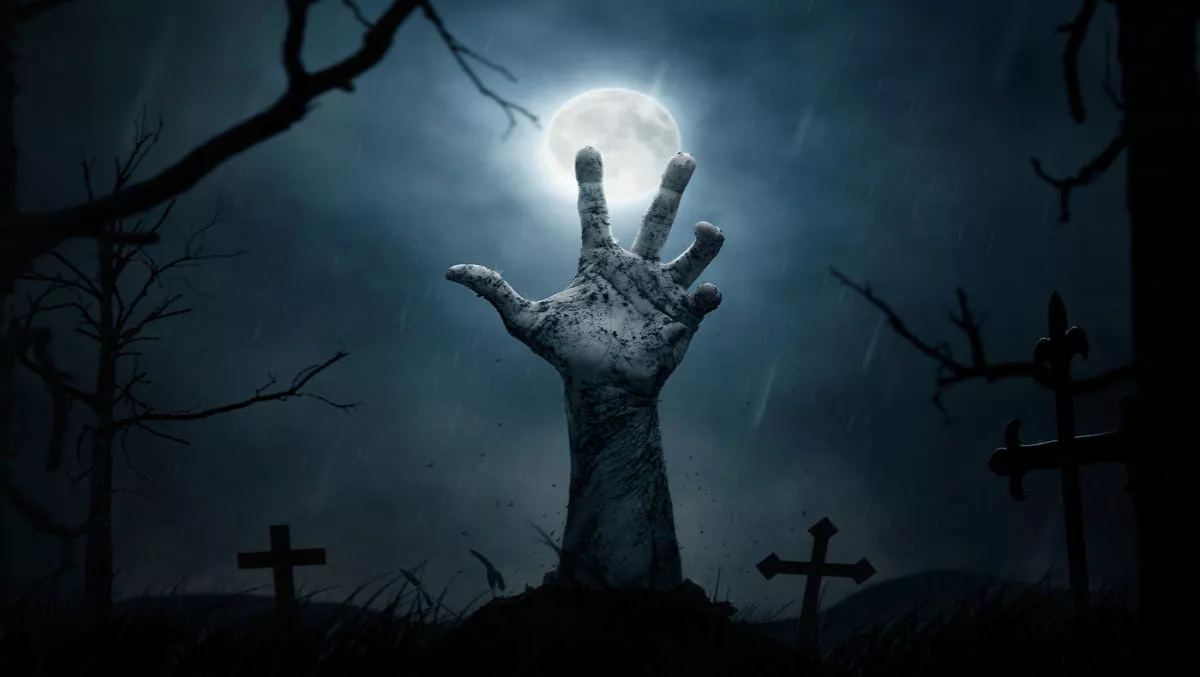 A message from beyond the grave: World's first coffin with WiFi
FYI, this story is more than a year old
Halloween is almost here and Kiwi fibre internet provider, MyRepublic, has created the world's first internet ready coffin.
The MyRepublic Coffin comes fully kitted with a PS4, HDTV, surround sound system and a MyRepublic high-speed router which enables a fast connection.
Vaughan Baker, managing director for MyRepublic, says the coffin illustrates the lengths MyRepublic will go to ensuring New Zealanders receive internet without limits.
"In the great Kiwi tradition of not taking ourselves too seriously, the MyRepublic Coffin is a way of showing we're so dedicated to delivering high speed fibre internet that we know no limits," explains Smith.
"In fact our internet connections are so fast people will want to take it where ever they go - even to the grave!
MyRepublic's Singapore and New Zealand operations mean it has the most gigabyte customers in Asia Pacific. The fibre provider is drawing on this experience to roll out UFB in New Zealand.
"We want local businesses and consumers to be able to access UFB and particularly gig services to ensure more Kiwis can take advantage of the digital economy," says Baker.
"We're a creative nation and access to world leading UFB allows more people to join the revolution - which ultimately will mean more jobs and economic growth. And we haven't even touched on the entertainment benefits for people gaming and streaming.
MyRepublic aims to have as many Kiwis as possible on a gig connection and will upgrade its 200Mbps customers throughout the country to a 1000Mbps gig plan for no additional cost.
The MyRepublic Coffin will be out and about throughout New Zealand for people to 'test' during October.