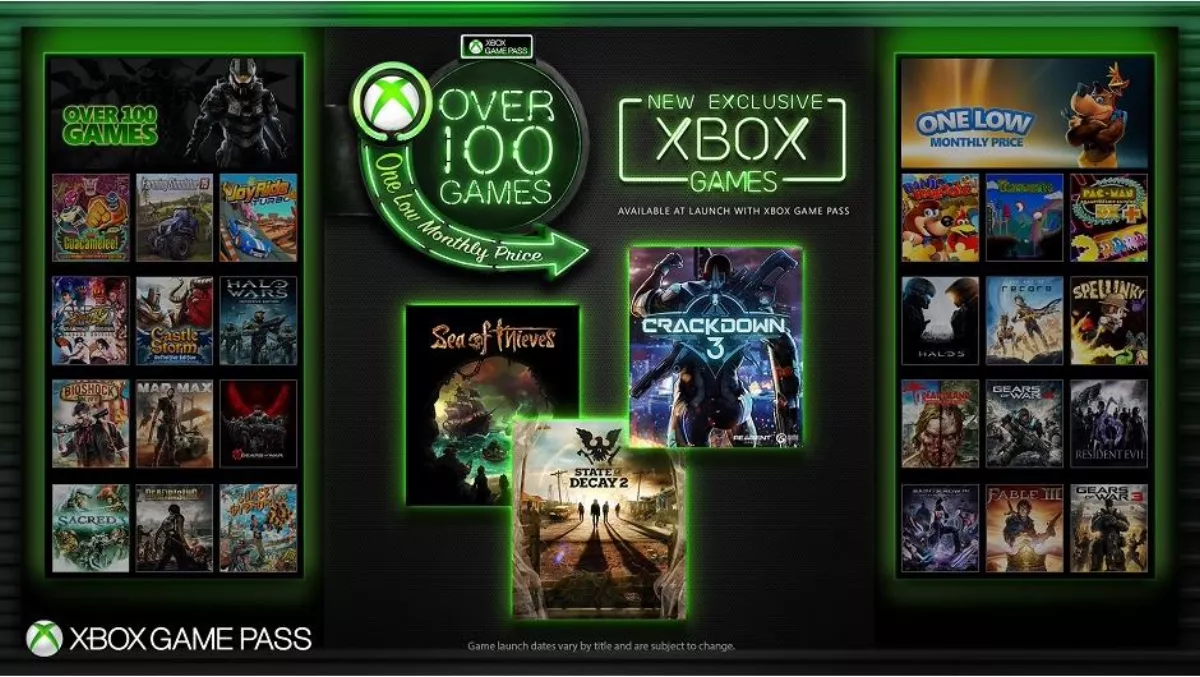 Microsoft announces that Xbox Game Pass will now include new release video games
By Damian Seeto,
Wed 24 Jan 2018
FYI, this story is more than a year old
Xbox Game Pass is a cool subscription service that allows Xbox One owners to play and download full release titles for a small monthly fee. When it was released last year, it only included older titles but now you can play all of Xbox's first party new releases.
Microsoft announced via a press release that all of its Microsoft Studios games will be playable on Xbox Game Pass the same day it releases in stores. This essentially means paying for Xbox Game Pass each month is cheaper than buying all of the new releases separately.
The first new release to come to the subscription service is Sea of Thieves which is releasing on March 20th, 2018. After that, other new releases like State of Decay 2 and Crackdown 3 are also joining Game Pass too.
Microsoft Studios isn't stopping there because future first party titles are also coming to the service including new iterations from the Halo, Forza and Gears of War franchises.
That said, games usually get rotated in and out on Game Pass so you will eventually have to purchase the full game if you want to keep one of them. Still, this new initiative from Microsoft is very generous and will entice more people to play games digitally from now on. To learn more about Xbox Game Pass, you can click here to see further details about it written on the Xbox Wire blog.