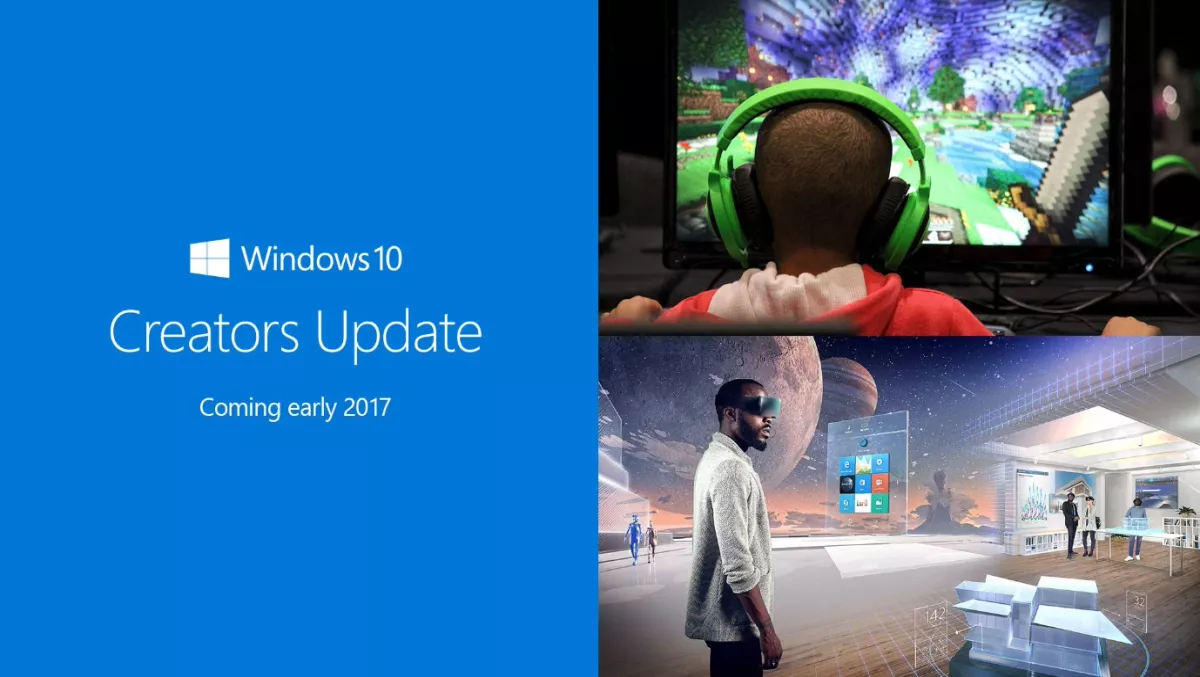 Microsoft embraces Android and iOS in new Windows update
Fri, 12th May 2017
FYI, this story is more than a year old
By Alex Crossan, Contributor
The Windows 10 Creators Update has only just begun to roll out, but Microsoft given us a peek at what's coming next for Windows.
During the second day of its Build developer conference on Thursday, Microsoft unveiled the Windows 10 Fall Creators Update, which launches later in 2017.
Devoid of dramatic and awe-inspiring changes, tjhe update does bring some neat tools that increase productivity for users when moving between their PC and their Android phone. Oh yeah, iPhones too, if you can believe it.
A feature called Timeline allows you to "jump back in time to find what you were working on" at any point in the past. Functionally, Timeline is an extension of Windows' Task View, only now you can picture "a visual timeline that displays what you were doing when, you can easily hop back into files, apps and sites as if you never left."
This also applies to Timeline-supported Microsoft apps running on your smartphone. So you could "look back" at, say, a Microsoft Word document you only opened on your iPhone.
The next notable feature, winning no awards for the name, is called Pick Up Where You Left Off, which allows the user to start a task on your Windows PC, say editing a Word document, and pick it up on your phone exactly where you left off. Similar to Apple's Handoff, the feature uses Cortana to enable the switchover.
Finally, Microsoft introduced Clipboard, which lets you copy and paste between your Windows PC and your smartphone - Android or iPhone. The feature is powered by SwiftKey, so you'll need to have that app installed in order to make use of this nifty feature.
While Microsoft embraced a cross-platform strategy after Satya Nadella took the reins as CEO three years ago, these updates mark their most significant success in embracing both Android and iOS. It's also an unspoken acknowledgment that most people have no desire or plans to use Windows on their mobile phones.
The Creators Update also brings a new design language for Windows called Fluent Design (this is the official name for Project Neon). Rather than a massive shift, though, Fluent Design is all about helping enable similar experiences across many different types of devices, Microsoft says.
"Fluent Design will deliver intuitive, harmonious, responsive and inclusive cross-device experiences and interactions," says Terry Myerson of Microsoft in a blog post.
"For developers, Fluent Design is built to help you create more expressive and engaging apps that work across a wide range of device and input diversity."