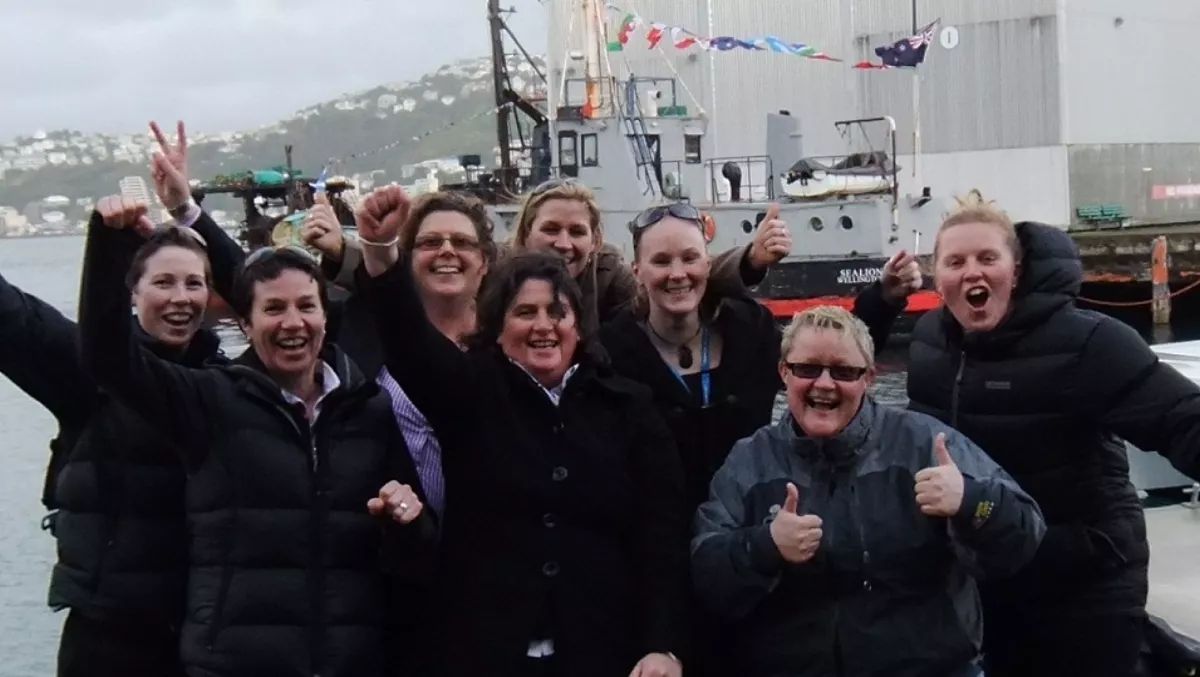 Microsoft NZ announces winner of RWC comp
Mon 19 Sep 2011
FYI, this story is more than a year old
Microsoft New Zealand has named the lucky winner of its Rugby World Cup competition.
Wellingtonian Niki O'Connor will have the use of Microsoft's Eden Park corporate box for the RWC final on October 23, along with the 14 friends who made up her 'first XV'.
O'Connor says her team was made up of representatives from a number of cup nations, including America, Australia and Ireland – the last two of which could have some words to share given the result over the weekend.
"We are all looking forward to the game and can't wait to get up there," O'Connor says.
Pictured: O'Connor, front row centre, with a few of her lucky team-mates.