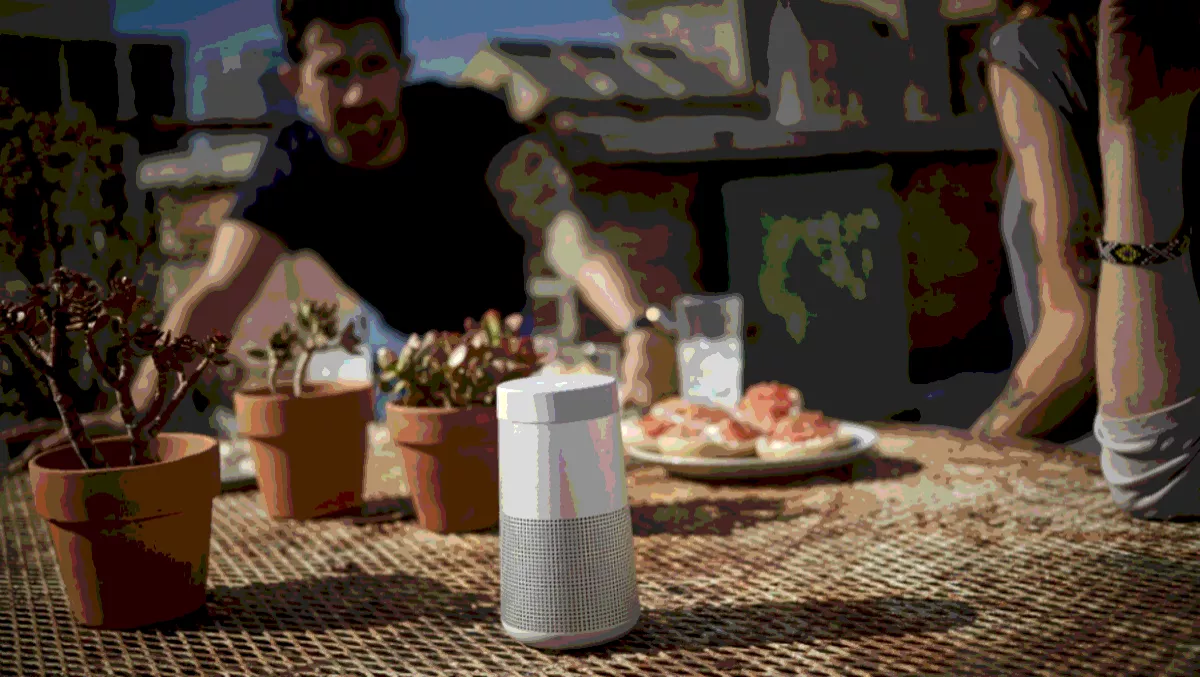 Move over UE Boom, there's a new (actually old) kid in town
FYI, this story is more than a year old
Bose has recently introduced its new range of Bluetooth speakers, that shares the cylindrical shape of arguably the market dominator, UE Boom.
There are two models in the series - the Soundlink Revolve and the Soundlink Revolve+ - and Bose assures they provide truly omnidirectional performance, with sound in every direction from a seamless aluminium design.
Director of products for Bose, Glen Gomes-Casseres says when Soundlink first hit the market, it took the industry by storm.
"We didn't want to make small improvements to the audio that made it famous," says Gomes-Casseres. "We wanted the difference to be so dramatic, that it would take just one song to hear the best sound you've ever heard from a little speaker -- all over again.
Despite this, when you're at the beach, on the lawn enjoying a drink or perhaps even on a worksite, the speaker you're most likely to see is a UE Boom.
It would seem that with this new line, Bose is trying to even the playing field.
Sound radiates uniformly in every direction with what Bose assures is 'deep rich bass' without the sweet spots and frequency drop-ofd of conventional 360-degree speakers.
Bose encourages you to place it in the centre of the room to allow everyone to get the same experience, or set it near a wall and sound will radiate and reflect around the room, immersing you.
Taking it outdoors? Great, it's meant to go where you go. Both speakers feature an IPX4-rating which means they can withstand spills, rain and pool splashes, with rugged durability to serve dings, drops and bumps.
A quarterly thread on the bottom of the speakers means you can mount them on a tripod for listening outdoors, but hey, who really needs that when you've got all manner of things outside to hold it.
The Revolve is 15.2cm high and 8.2cm deep, weighs 0.68 kgs and provides up to 12 hours of battery life. The Revolve+ is 18.4cm high and 10.1cm deep, weighing in at 0.91 kgs and offers up to 16 hours of battery life.
The UE Boom is of very similar dimensions and weight, so it's all going to come down to the performance here! Until we do a hands-on review we can't really comment here, but given Bose's reputation, we can guess the outcome.
Not to mention the long list of technical specs, which include the combination of dual-opposing passive-radiators with a powerful, ultra-efficient transducer that is positioned face-down and a new patented acoustic deflector in addition to an added "pressure trap" to eliminate distortion.
Coming with an option of two colours - Triple Black and Lux Grey - the Soundlink Revolve and Soundlink Revolve+ will cost around NZD$350 and NZD$500 respectively.