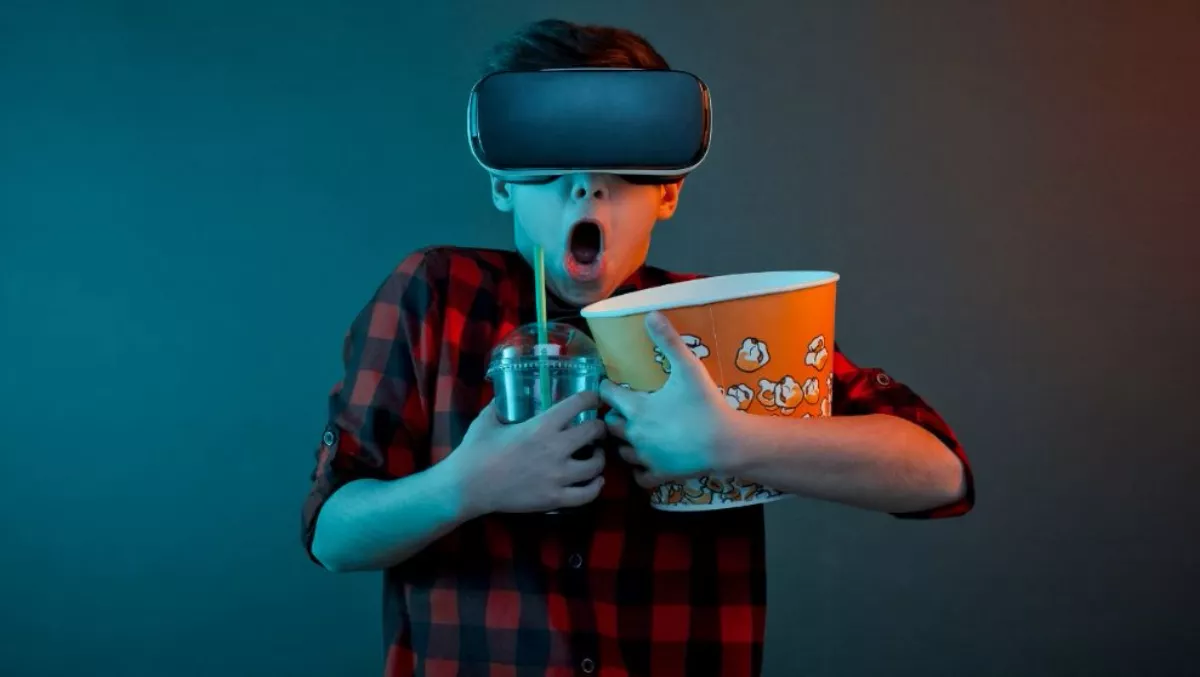 Moviegoers hold on to your popcorn, HOYTS is creating VR cinemas
FYI, this story is more than a year old
HOYTS announced a new way guests can experience more from their next trip to the movies.
Through VRX Networks, an experiential technology company who has partnered with several major Hollywood Studios, HOYTS will be bringing the biggest movies to life in a whole new way with a solid amount of fresh virtual reality content releasing regularly to coincide with the latest movies.
HOYTS Group CEO Damian Keogh says, "We're making the movies magical for a new generation of movie-goers.
"Virtual reality is the latest innovation in entertainment and by bringing virtual reality to HOYTS cinemas, we're not only making this technology more widely available, we're also enriching the movie experience for our guests."
"With our recent Gfinity partnership to create dedicated Esports arenas at HOYTS locations and now this, we really are pushing ourselves to create first-class innovative cinema experiences for our guests."
Early visitors will be getting up close and personal with experiences from some of the season's most exciting movies, including the action-packed Pacific Rim: Uprising.
However, this tech is still undergoing a trial period and thus we shouldn't expect to see it at our local cinemas anytime soon.
HOYTS Highpoint will be the first to launch the new technology and by the end of March, movie fans will be able to slip on the virtual reality headsets in-foyer at another four HOYTS locations across Australia.
Depending on the success of the technology we could expect to see expansion to other locations including NZ.
Virtual Reality technology is all about greater immersion into the movies and giving guests more than the traditional cinema experience.
With virtual reality hitting HOYTS from March 16 it remains to be seen if this is just fad, fancy PR stunt or if HOYTS is serious about the mass adoption of this fledgeling technology.