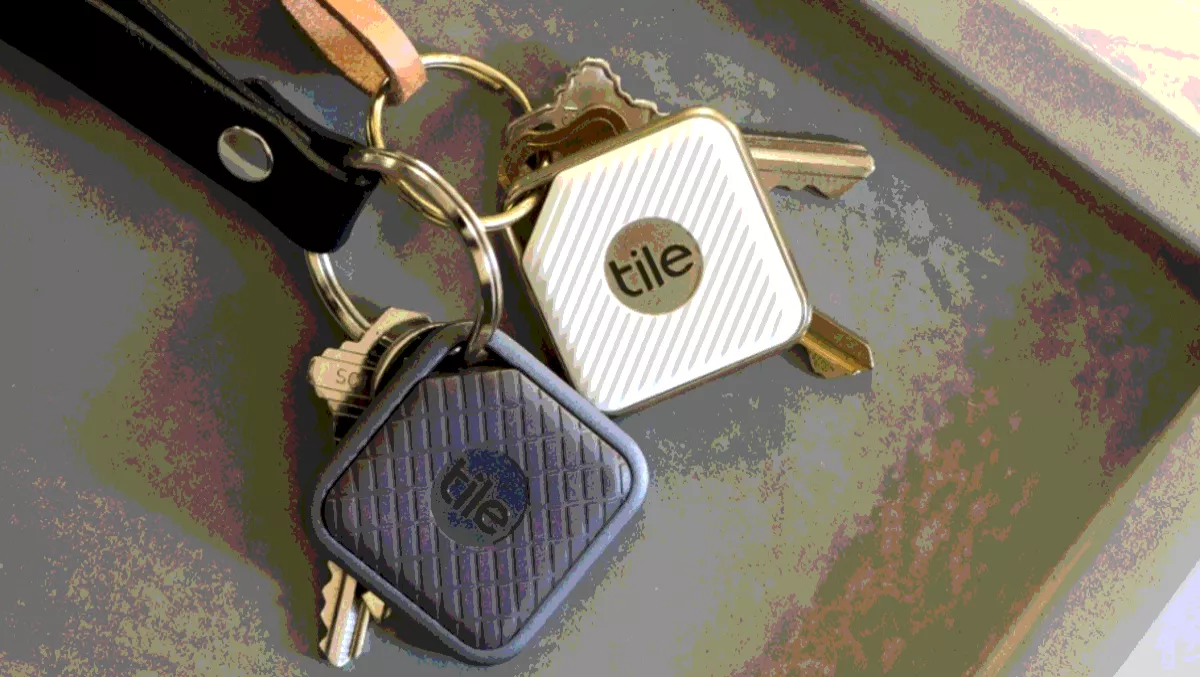 Never lose your keys again with Tile Pro tracking devices
FYI, this story is more than a year old
Tile, a smart location company, released the new Tile Pro Series featuring its most powerful Bluetooth trackers to date, Tile Style and Tile Sport.
The Tile Pro Series features notable hardware upgrades including twice the Bluetooth range and double the sound output of its predecessors.
Tile Sport features a unique tread-like design and dark slate finish with a graphite ring that offers extra durability.
The Tile Style is satin white with a ridged texture, it is designed to attach to valuable items.
Both new products come with a hole so that they can loop onto key rings or bags.
Mike Farley, Tile CEO says, "The Tile community is creating a world where everyone can find the things that matter to them.
"The new Tile Pro Series was built with both performance and style in mind so that Tilers can find their things wherever life takes them, whether hitting the slopes, travelling the world or enjoying a night out.
The Tile Pro Series is accompanied with new Tile app features designed specifically for the new products.
With volume control and two additional ringtones, the Tile app allows users to personalise the sound of their Tiles.
A redesigned proximity sensor provides improved accuracy to help users find their stuff within the new products' expanded 200-feet range.
If an item is tucked underneath blankets or if the user doesn't want to interrupt those around them, the proximity sensor will visually let the user know if they are getting closer or further away from the item.
Farley continues, "When it comes to Tile, what you see is a tiny device that attaches to your things.
"What you don't see are the millions of Tile community members helping keep your belongings safe.
"Every day, we hear powerful stories of how the anonymous heroes of our community help each other simply by running the Tile app, it's a simple action, but one that has a lasting impact.
Tile will soon be rolling out personalised insights to select users within its app so that they can know more about the Tile community around them and their role as part of it.
The Tile community spans more than 230 countries and territories and locates over two million items every day.
The new Tile Pro range is available in ANZ now.​