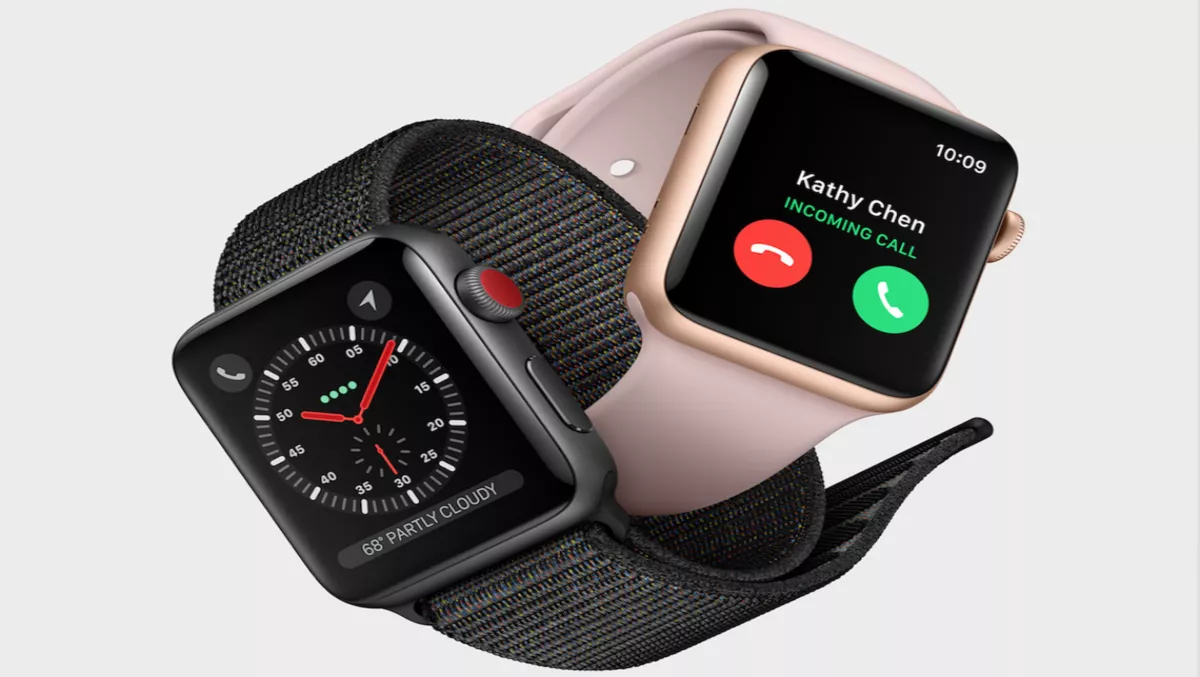 The new Apple Watch has a mind of its own
FYI, this story is more than a year old
Apple's iPhone event took place overnight, and as you might expect it was massive, with a slew of brand new product releases including the iPhone 8 and 8 Plus as well as the completely redesigned iPhone X.
However Apple also unveiled a refresh of its Apple watch product line, with the Apple Watch Series 3, and this time around it is certainly a device that stands on its own.
That's because the Apple Watch will now be available with built in cellular and GPS for the first time ever, meaning it no longer has to be tied to your iPhone to use a cellular network.
This will be a big plus for those of us who want to make calls and receive texts or emails when they're away from their iPhone, with users even being able to use things like Apple maps straight from the watch with GPS functionality.
Apple is also touting the watches' new health and lifestyle features, including intelligent coaching features, water resistance of up to 50 meters and a new barometric altimeter that measures relative elevation.
Apple Watch Series 3 comes in two models, one with GPS and cellular, and one with GPS, both featuring a 70 percent faster dual-core processor (Called the S3 chip) and new wireless chip, designed to make the watch a more capable, stand-alone device.
Apple also unveiled the new operating system for the Apple Watch, called watchOS 4, which also has a focus on health focused updates as well as a more proactive Siri experience, that gives notifications on things like traffic and calendar events.
Siri will also be able to speak to users over the built in speakers for the first time, meaning you don't have to bring your headphones to get the full Siri experience.
watchOS 4's new heart rate app is designed to give even more insight into the user's heart rate, including measurements during resting, workout, recovery, walking and 'Breathe' sessions, with users even receiving notifications when their heart rate is elevated above a specific threshold while inactive.
Jeff Williams, Apple chief operating officer says, "We believe the addition of cellular will transform the way people use Apple Watch, providing a new sense of freedom since they can stay connected with or without their iPhone.
"Apple Watch Series 3 combined with the power of watchOS 4 is the ultimate device for a healthy life.
There is also redesigned music app that automatically syncs favourite playlists, along with the user's most listened to music.
Apple is also promising a completely wireless experience when the device is paired with its AirPods wireless earbuds, and with support planned for Apple music, you will be able to leave your phone at home while out and about and still listen to anything you want.
Apple Watch Series 3 will be available in New Zealand and Australia on the 22nd of September and will start at $529 (NZD) for the GPS only version.
The device will also be available in Australia on the 22nd and will start at (AUD) $459 for the GPS only version and $559 for the GPS and cellular version.