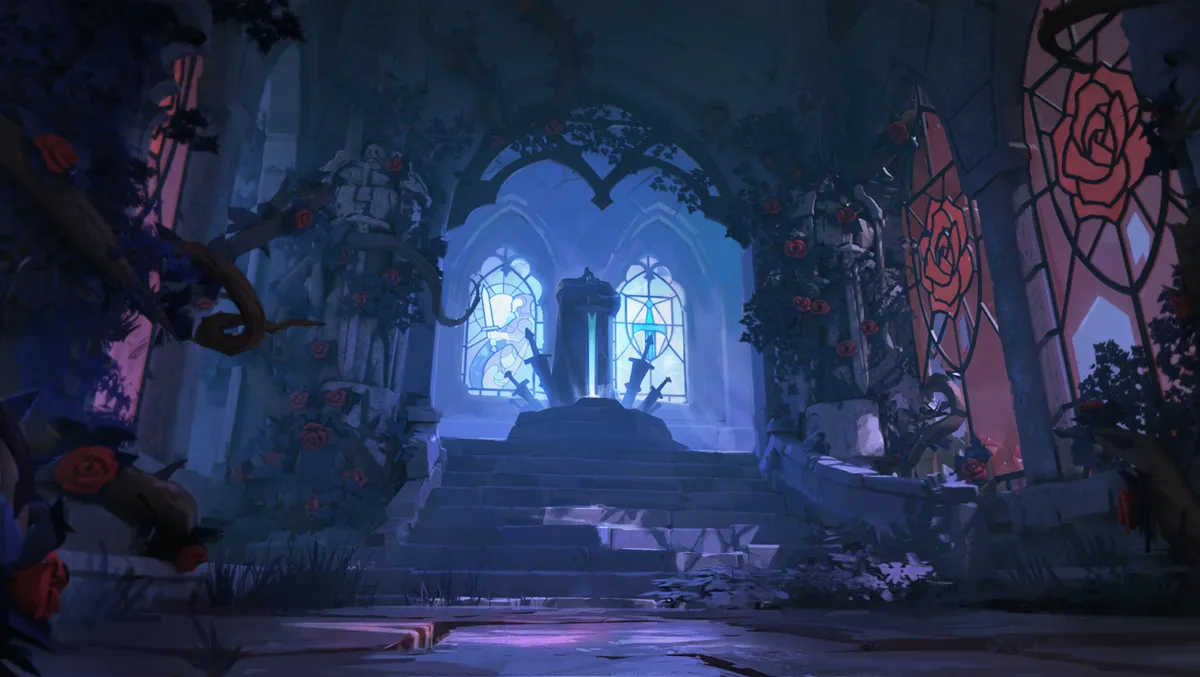 New Knightfall update coming to MMORPG Albion Online
A new major content patch is coming to the fantasy sandbox MMORPG Albion Online, titled "Knightfall". The game developed by Sandbox Interactive is getting its first major update since the launch of its East Asian server.
The new update has plenty of content for players and fans to dive into, including bringing new features to the Mists, a new dungeon called Knightfall Abbey, a broad array of new items, including capes and mounts, a new trader NPC in Brecilien, and much more.
Knightfall Abbey Dungeon
The update brings a brand new dungeon to Albion Online, Knightfall Abbey, which Sandbox Interactive describes as a mysterious dungeon hidden within the Mists.
Graphically the Sandbox Interactive team has gone all out, with the dungeon set in an atmospheric realm of crumbling stone and beautiful stained-glass windows. The dungeon consists of ancient shrines that offer powerful buffs and, of course, plenty of treasures.
Unique interactions and fights will also be possible, with other players being able to access the dungeon. Knightfall Abbey will only be around for a limited time, so players better get hunting for it.
Other new features coming to the mists include Coffers and Caches. Coffers are new treasures that only reveal their location to nearby players, and Caches offer individualised loot to the player who clears a mob camp.
New items incoming
In addition to the brand-new dungeon, there are a number of smaller additions coming to Albion Online.
Beginning the additions is a new Brecilien NPC, Eralia Wayfarer, who will trade with adventurers with sufficient standing. There are also new Avalonian and Brecilien Capes that offer unique defensive capabilities and a special new Mystic Owl mount that carries adventures swiftly through the world.
Roads of Avalon and Quality of Life Improvement
One other part of this patch is improvements to the Roads of Avalon. These include new enemies and greater mob density, new off-road paths between the Roads that offer options for exploration and escape, and some mobs now drop Avalonian energy.
As for Quality-of-Life (QoL) changes, there are a few to touch on. The update is bringing an optional WASD movement system, major optimisations to mobile and controller gameplay, and answering the call from players, characters' gender will now be able to be changed in exchange for gold.
These new features are just scratching the surface of what this patch is bringing to Albion Online, so players should be on the lookout for more news coming soon.