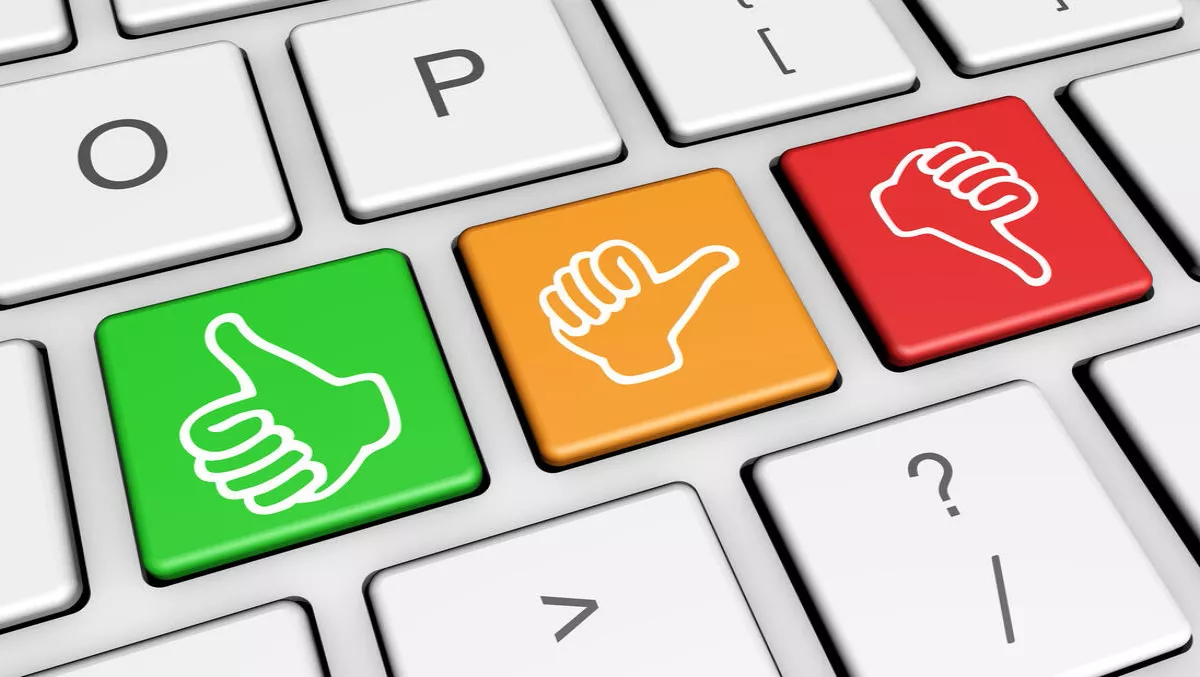 New survey 'disappointing' for Fitbit as Kiwis vote on their favourite electronics
FYI, this story is more than a year old
Consumer NZ's latest survey doesn't bode well for Fitbit, with research showing disappointing results for the fitness tracker.
The report found more than a quarter of Fitbit fitness trackers bought in the past three years needed repair or replacement. Of almost 800 Fitbits purchased by Consumer NZ members, 16% had faulty construction and a further 10% had battery, charging or connection problems.
Consumer NZ head of testing Dr Paul Smith said the Fitbit result was disappointing.
"Fitbits generally do well in our fitness tracker testing and we'd expect more from such a well-known brand," Smith says.
"But the reliability of these products means we'll no longer be recommending them."
The survey found Smith half of Fitbit owners were "very satisfied" with the product and 40% were "very likely" to repurchase the brand.
Smith says survey results showed making a reliable wearable device was possible.
Fitibit has responded to the results, making it clear that as the leader in connected health and fitness, they take the findings very seriously.
"The quality of Fitbit products is a top priority for our customers. We conduct extensive testing and consult with top industry experts to develop stringent standards so that users can reliably wear and enjoy our products.
We are committed to delivering a superior customer experience. We respond quickly when customers report issues and strive to work closely with them through our customer service channels to ensure their satisfaction.
Apple smartwatches led for reliability with just three percent needing repair and four in five owners "very satisfied" with the product. The next most popular fitness tracker brand in the survey, Garmin, also scored higher than average reliability. Almost 7000 Consumer NZ members participated in the survey, reporting on more than 15,000 products, including almost 8000 TVs and mobile phones. The big four TV brands — LG, Panasonic, Samsung and Sony — all scored at least 94% reliability with 81 to 83% of owners "very satisfied". The Warehouse brand Veon wasn't far behind, rating average for reliability. While owner satisfaction was lower, Veon was the top TV brand for value for money. "Veon TVs in the survey were more likely to be smaller HD sets. In general, we found owners of larger UHD TVs were more likely to be 'very satisfied' with their telly," says Smith.
"In the mobile phone category, Apple and Samsung proved overwhelming favourites with our members," Smith says.
The survey showed four in every five phones were from these manufacturers.
"This popularity looks set to continue – they also scored the highest ratings for loyalty: 84% of Apple owners and 81% of Samsung owners were "very likely" to buy the brand again," Smith adds.