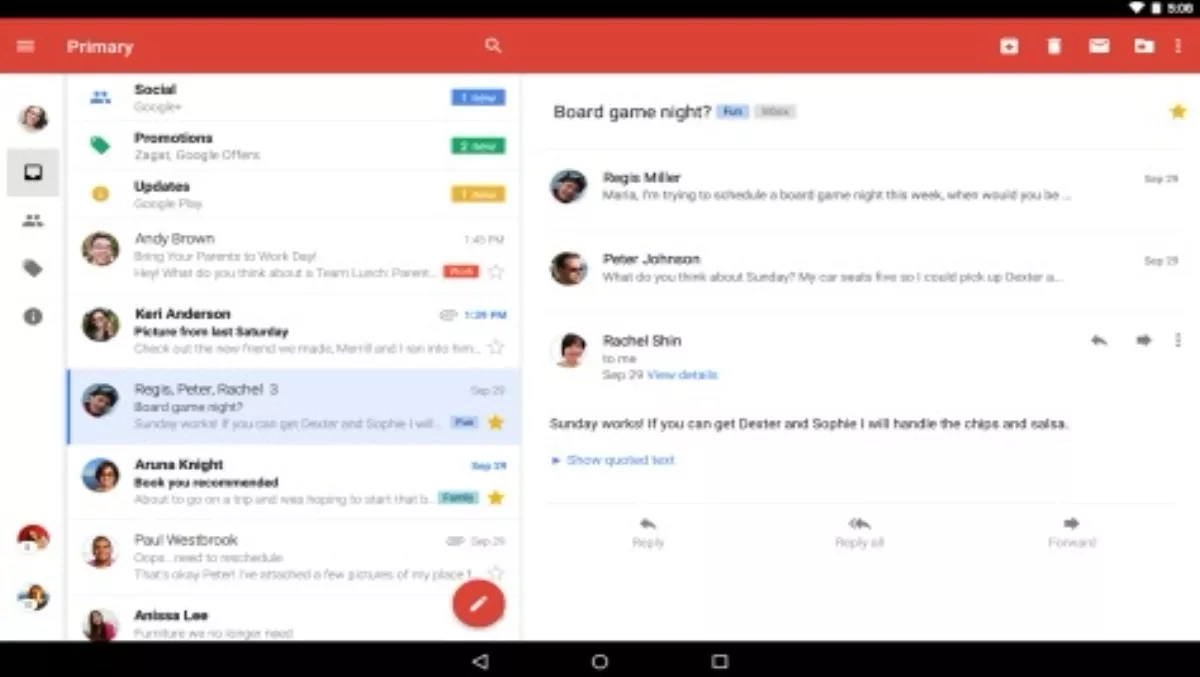 New update to Gmail incorporates all email providers
By Shannon Williams,
Wed 5 Nov 2014
FYI, this story is more than a year old
Google has official announced a new version Gmail for Android that supports alternative email providers besides Gmail.
The new Gmail app for Android will work not only with Gmail addresses, but also with Outlook, Yahoo and any IMAP- or Exchange-based email accounts.
"We know some of you have email addresses that aren't Gmail (it's okay to admit it). The updated Gmail app now supports all email providers," says Matthew Izatt, a product manager for Google.
As part of the new design, there is now a reply button at the bottom of every message, making it easy for users to continue conversations while on the go. The update makes it easier to switch between accounts and different inbox categories on Android tablets as well.
The updated Gmail app will support all Android 4.0+ devices, so look for it in Google Play over the next few days and let us know what you think!
The new update comes with a Material Design interface makeover (there's a lot more red now) and a thread email system similar to what you get through Inbox.
Google began rolling out the new update as of yesterday, and wills support all Android 4.0+ devices.