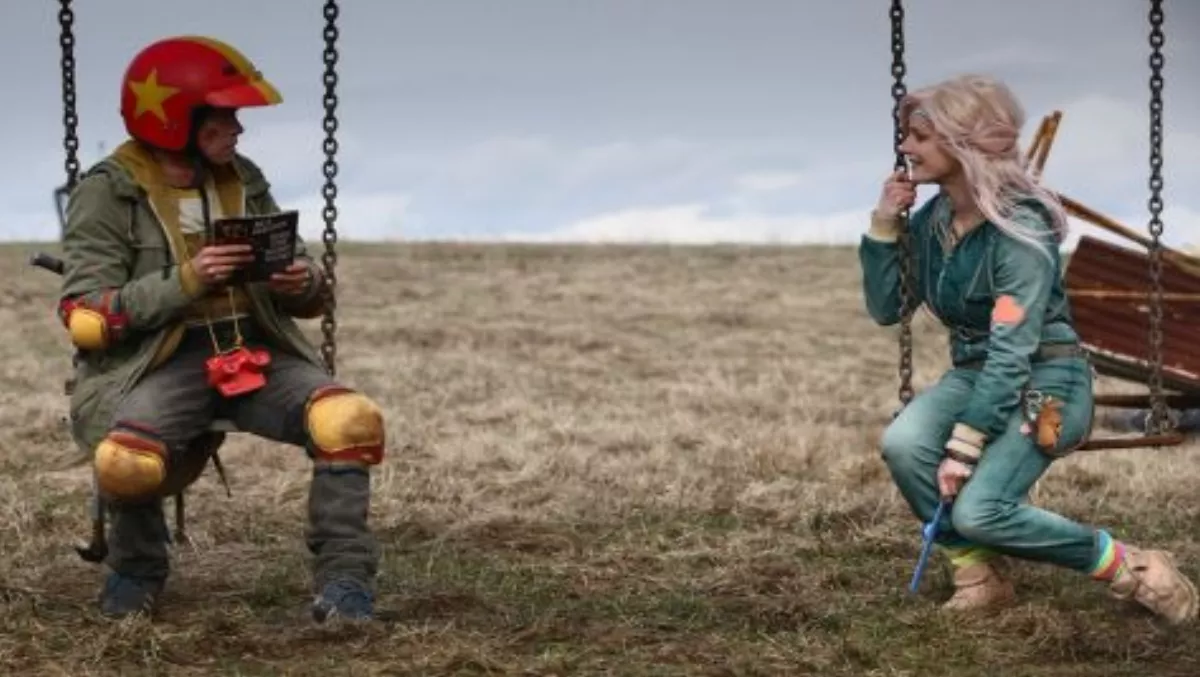 New Zealand International Film Festival review - Turbo Kid
By Mark Roulston,
Mon 3 Aug 2015
FYI, this story is more than a year old
Riding the recent wave of VHS-era nostalgia right in to its apocalyptic shore, Canadian/NZ co-production Turbo Kid pulls influence from John Carpenter, George Miller and other proponents of trashy violence and synth soundtracks into a fun, gore-soaked throwback that's light on story but delivers plenty of schlock delights.
With Turbo Kid, Québécois filmmakers François Simard, Anouk Whissell and Yoann-Karl Whissell have put together a genre tribute so accurate that you could place it alongside any number of 1980s direct-to-video classics and it would blend in seamlessly. The story follows The Kid (Munro Chambers), a loner in the post-apocalyptic wasteland who spends his days scavenging whatever he can trade for water, retreating at night to the solitude of his secret underground bunker.
Never one to seek companionship, The Kid's world is thrown into a tailspin with the random arrival of the ebullient, hyperactive Apple (Laurence Laboeuf). What follows is a sweet unfolding of friendship, love and a bit of the old ultraviolence.
On the surface it's a little hard to see the NZ connection in Turbo Kid, and indeed the film was shot entirely in Canada with an almost completely Canadian cast. The connection lies with NZ's Incredibly Strange figurehead producer Ant Timpson, who discovered the filmmaking team through an application to his ABCs of Death franchise's regular short film competition. Through that connection, the post-production of Turbo Kid was brought to NZ with some support from the Film Commission, although the NZ links in the finished result remain tenuous at best.
Regardless of the genealogy of the film, Turbo Kid remains a fun BMX love story decorated with blood and raining body parts. There isn't a huge amount of story to probe into, but Simard and the Whissells are a filmmaking team to watch. We can keep our fingers crossed that the trio will bring their gifts to our shores again in future.
3.5/5