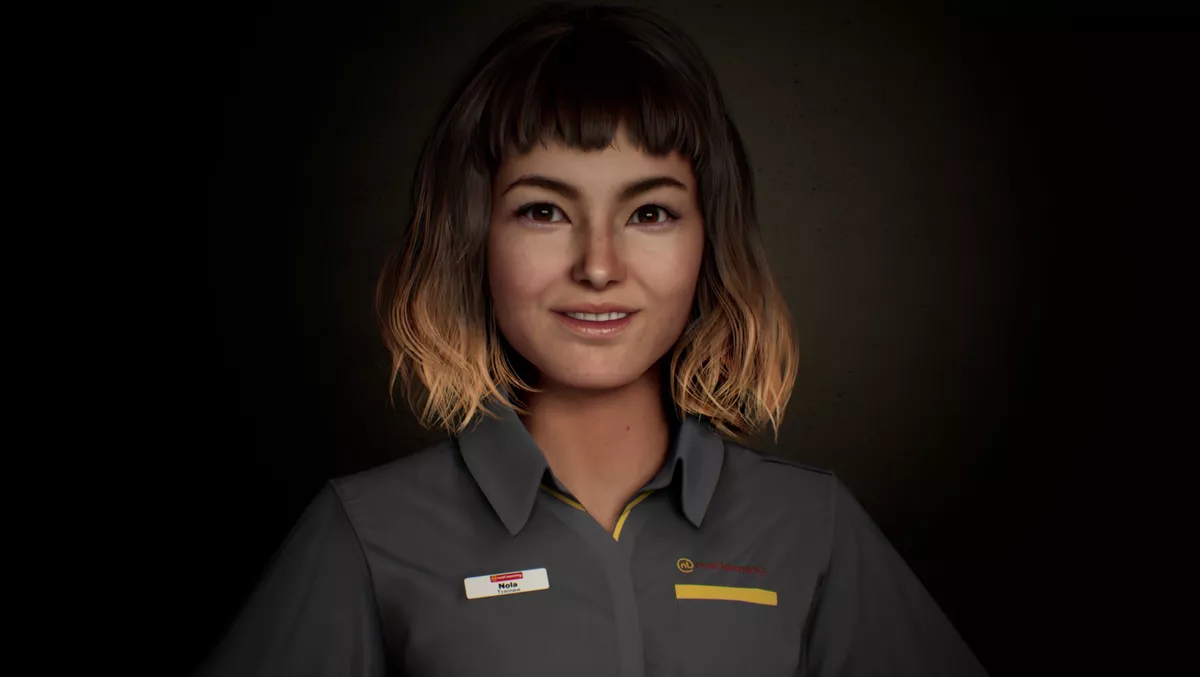 Noel Leeming's newest employee is a digital human called Nola
FYI, this story is more than a year old
If you find yourself in Noel Leeming's new store in Auckland's Westfield Newmarket, you might notice an extra staff member on the floor – but this staff member isn't what you might expect.
Nola is a digital human who will answer customer questions and learn over time, so that she can support team members and shoppers alike.
Nola was created by AI technology firms Jade and UneeQ as one of the first AI-backed digital humans in a New Zealand retail store.
According to Noel Leeming CEO Tim Edwards, the new store offers shoppers a look at the future of retail – both in terms of store design and tech products.
"We're looking forward to demonstrating what the future of retail looks like in New Zealand. Everything in our Newmarket store has been selected to offer our customers the best in retail experience," says Edwards.
"[Nola] will be in store from today supporting our team members in providing our customers with the best experiences.
The new Noel Leeming store also positions customers' favourite brands in the store, as well as a showcase of new products housed in a forward-thinking, expertly designed retail space.
Brands with dedicate spaces include Samsung, Microsoft, Apple, Bose and Fisher and Paykel.
There are plenty of features available on show, such as:
Samsung will feature a Smart Home experience zone including the Samsung TVT; a TV that becomes eye catching framed art.
Panasonic's transparent OLED television will be on display, giving an indication of future models to come in 2020.
Apple is set to showcase their biggest retail execution in New Zealand outside of its own Apple stores.
For foodies and home designers alike, the Kitchen zone will host a range of items such as SMEG's retro vertical fridge and Fisher - Paykel's 'knock to pause' dishwasher.
Other products housed at Newmarket Noel Leeming include Kate Spade phone accessories and premium HP computers.
Noel Leeming now has 77 stores nationwide and provides end to end service throughout New Zealand.