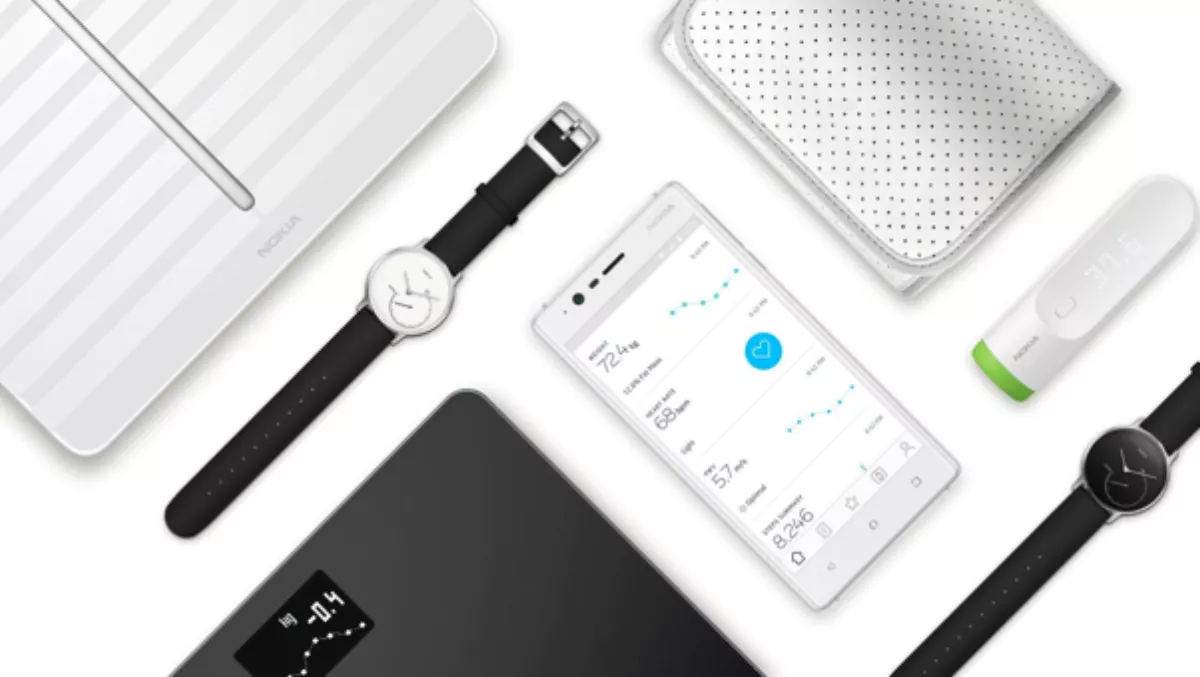 Nokia emerges from the shadows with a massive line-up of consumer health products
FYI, this story is more than a year old
Nokia, you remember them right?
Of course you do, they have been providing consumers with phones as tough as bricks, since what feels like the dawn of time.
In recent years they have fallen under the radar a bit, due to the massive popularity of the iPhone this and Samsung that.
Yet we all secretly still hold our memories of the indestructible Nokia brick dear.
Longing for a time where a new phone would not shatter as soon as you touched the screen.
Well, my fellow fans of the indestructible Nokia you can rejoice, as the company has emerged from the shadows with a new range of products.
Nokia announced the availability of the largest, most comprehensive line of connected consumer health products available on the market.
Now, before you feel disappointed that they didn't announce the Nokia Unbreaka-brick 9000, it's worth taking a look at the new range of products because the features they offer are actually pretty cool.
The Nokia digital health product line offers convenience, choice and accessibility for every lifestyle.
The Nokia Health Mate app functions as the heart of the 'nokia health ecosystem' by giving users a 360-degree view of their well-being.
Brad Rodrigues, Nokia interim president says, "The Nokia global expansion into digital health builds on Nokia's track record of quality, reliability and trust, all of these attributes critical to healthcare.
"Nokia's human-centric design creates products that are easy to use and fit seamlessly into people's daily life to improve the health of the individual, and wellbeing of society as a whole.
Nokia is focused on transforming the dynamic between patients, doctors and the medical community with tools focused on the prevention of chronic conditions.
Cedric Hutchings, Nokia VP of digital health says, "Nokia's line of digital health products delivers actionable insights, providing users with the equivalent of a daily check-up.
"The launch extends the accessibility of our products to a broader range of users and needs, giving families the personalised experience they need to live healthier lives together.
The company has partnered with some of the world's most renowned medical institutions to ensure the quality of their digital health product line.
Nokia Health Mate sits at the centre of the digital health experience collecting data from each device to provide insights and trends on weight, activity, sleep and blood pressure.
The Nokia Health Mate app is available for download on iOS and Android app stores.
List of physical products
Connected scales: Body Cardio, the world's most advanced connected scale featuring heart rate monitoring and pulse wave velocity to assess overall heart health and body mass.
Activity and sleep trackers: steel, a sleek waterproof activity and sleep tracking smart-watch
Blood pressure monitor: BPM, a FDA-cleared and medical CE approved wireless blood pressure monitor.
Other technologies: Thermo, a Wi-Fi and Bluetooth-connected temporal thermometer.
All products are available at select retail stores including Noel Leeming, Harvey Norman and JB Hi-Fi Online.