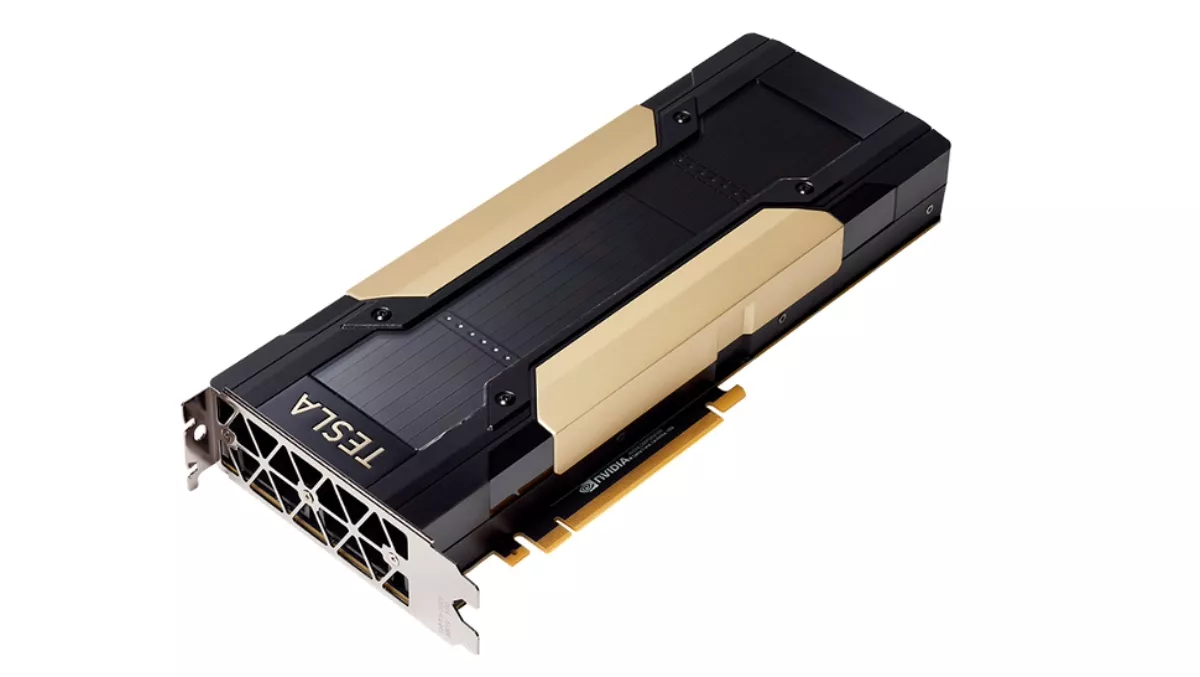 Nvidia announces new powerhouse graphics card feat. new tech
By Alex Crossan,
Mon 15 May 2017
FYI, this story is more than a year old
Nvidia has revealed its new Volta technology, which follows on from the current-generation Pascal graphics cards, along with the first ever Graphics Processing Unit (GPU) to use the Volta tech: the Tesla V100.
This heavyweight GPU will be more targeted at data centre usage and high-performance computing, as opposed to consumer level computing.
While this may sound suddenly a lot less interesting there are some really cool upsides. Nvidia sees the Tesla and other Volta-powered GPUs bringing a whole new level of power to the world of artificial intelligence and related AI services. This would provide a serious boost to the strength of technology that consumers would use, such as digital assistants, or self-driving vehicles.
Also, the new GPU gives us a good idea of exactly what Volta is capable of. Spoiler alert: It's VERY powerful.
Volta is Nvidia's seventh-generation GPU architecture, and gives a massive performance improvement over the previous-gen Pascal - a fivefold improvement, in fact, in terms of peak teraflops. In comparison to Maxwell, Pascal's predecessor? Volta is about 15 times more powerful.
The new technology combines CUDA cores with Volta Tensor Cores, the latter of which are specifically designed to speed up artificial intelligence workloads in an effective manner. Basically, a single Tesla V100 GPU is apparently capable of replacing "hundreds of commodity CPUs" when it comes to high-performance and data centre computing.
The Tesla V100 is built on a 12nm process and claims 21 billion transistors, with 5,120 CUDA cores alongside 640 Tensor Cores. Nvidia says it hits 120 teraflops, whereas single-precision computer performance is 15 teraflops.
The GPU also utilizes 16GB of HBM2 DRAM with 900GB/s memory bandwidth, which is 50% more bandwidth than the previous generation. Power consumption is 300W. Nvidia's Volta graphics will definitely be ready for the best VR games, and should elevate the VR gaming experience.