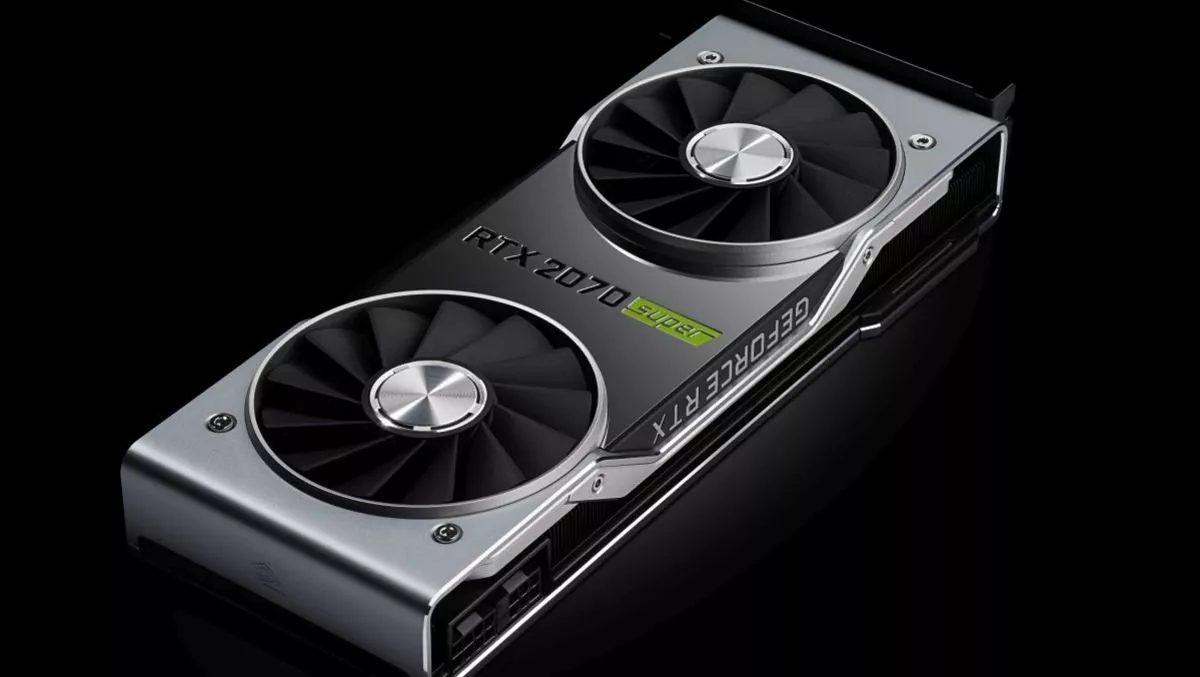 NVIDIA releases newest RTX graphics cards
FYI, this story is more than a year old
NVIDIA's latest graphics cards are now on the market, but you don't necessarily have to settle for the company's own design.
The GeForce RTX 2060 SUPER and GeForce RTX 2070 SUPER graphics cards are reportedly 25% faster in-game than any of the company's other previous GPUs. Models are widely available, and Founders Editions are available on GeForce.com.
What's more, tech partners including ASUS, EVGA, Gigabyte and others are offering plenty of custom versions.
Select SUPER graphics cards will come with copies of Control and Wolfenstein: Youngblood to boast just how impressive the cards can (or perhaps cannot) handle some of the latest games. As always, NVIDIA is hyping up its ray-tracing technology as part of the release.
The bundle promotion is also being extended across NVIDIA's RTX product lineup. Other RTX GPUs, including RTX-based desktops and laptops from worldwide partners, are also eligible for this promotion. The offer will run until August 18.
To complement PC enthusiasts' mantra that graphics cards are investments, NVIDIA has also launched a free performance and power benchmarking app called NVIDIA FrameView.
It collects real-time GPU performance and power in games. It aims to accurately deliver stats such as frame rates, frame times, power usage, performance per watt, and others.
Here's NVIDIA's take on it:
"Graphics cards are investments, bought on the promise of delivering excellent performance in that card's class for at least 2 to 3 years. It's therefore important that the benchmarks of these cards are accurate."
"FrameView can capture data from all major APIs and virtually all games thanks to support for DirectX 9, 10, 11 and 12, OpenGL, Vulkan, and Universal Windows Platform (UWP) applications."
"It has a minimal, lightweight impact on performance while benchmarking, its integrated overlay enables you to view performance and stats during gameplay, and it's vendor agnostic, too, enabling the collection of detailed, comparative data.
There is one exception: "AMD's GPU power consumption API reports a value in-between chip power and board power, rather than the true values. So you'll have to contact AMD and ask them to provide accurate results in their API."
Finally, NVIDIA's latest Game Ready Driver delivers 'significant performance improvements' for the DirectX 12 versions of Metro Exodus, Strange Brigade, and Tom Clancy's Division 2.
This driver also adds support for the new GeForce RTX 2060 SUPER and GeForce 2070 Super GPUs as well as 3 new G-SYNC compatible displays (LG 34GL750, HP 25mx, and HP Omen X 25f).
Related stories
Top stories