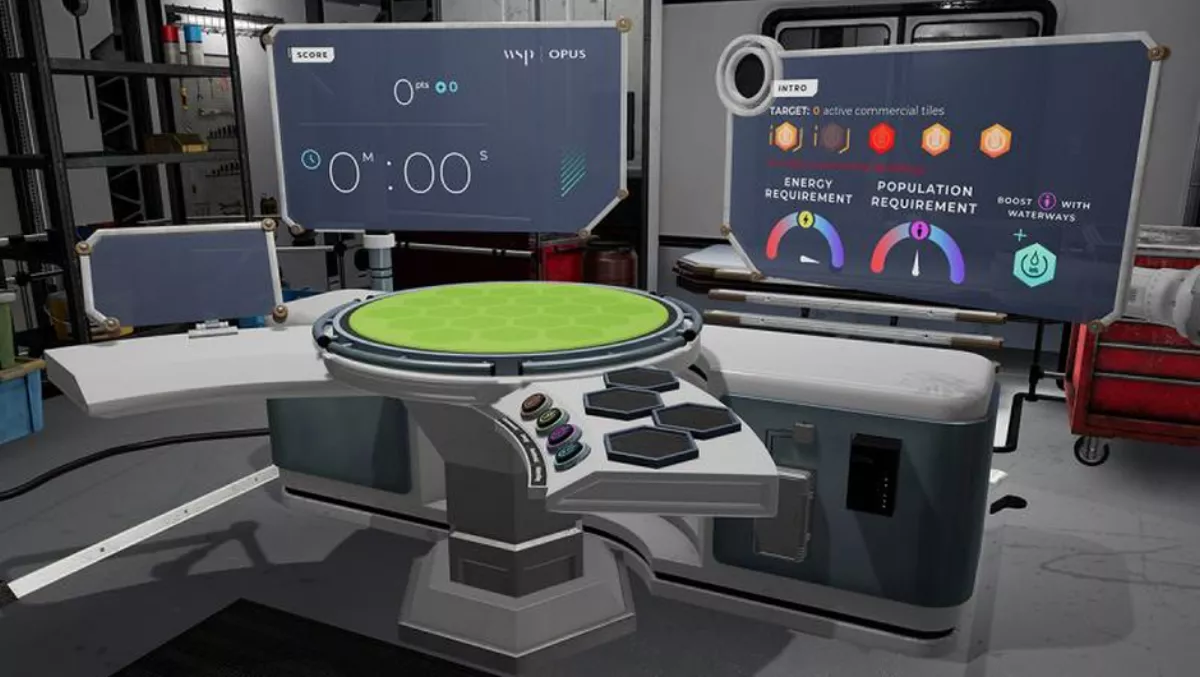 NZ-made game Sustain-a-city brings VR to modern city design
FYI, this story is more than a year old
Forget Sim City - a game partnership between award-winning AR/VR studio M Theory and engineering firm WSP Opus might just be New Zealand's own modern take on modern city design.
The two companies created an interactive virtual reality game called Sustain-a-city, which is designed to put players' problem solving skills to the test by building a smart world of the future and helping it to grow.
Players choose four infrastructure components that are included in their miniature, simulated world to help keep the city healthy. If people choose the wrong components, the virtual world will quickly become unhealthy.
"We wanted to create an experience that gave our audience a small insight into the amazing work WSP Opus is doing. As in reality – it's not easy balancing the infrastructure needed to create a resilient yet thriving city. The game is challenging yet lots of fun with everyone eager to have another go at perfecting their city. We've racked up a few hours ourselves and not all of them just in testing!" says M Theory managing director Sam Ramlu.
The game's infrastructure components are taken from real-life WSP Opus projects, which include the Margaret Mahy Family Playground Park, the Justice Precinct and the Daldy Street and Halsey Street Redevelopment.
WSP Opus managing director Ian Blair adds that the game is about entertaining to educate by building a 'micro-world of the future'.
"We wanted something that showcased our innovative and visionary thinking, and VR is the perfect platform."
"Just like a real city all the elements – power, water, residential and commercial buildings, and transport - need to work in balance in order to thrive. Sustain-a-city is a simple and powerful demonstration of the work WSP Opus carries out at a micro level," says Blair.
The game was created by Brent Condon, WSP Opus' marketing and events lead. He brought in the team at M Theory to help bring the vision to life.
Condon says Sustain-a-city is a fun and interactive output for a technology WSP Opus already uses on projects.
"We create virtual 3D models of projects that allow clients and stakeholders to experience the layout of the building, the land and surrounding areas in a virtual environment. That means design elements can be modified or changed in real-time before they become a major consideration or cost during construction."
WSP Opus will be previewing Sustain-a-city at a free public Week of Engineering Expo in Auckland on Saturday 18 August.
Related stories
Top stories