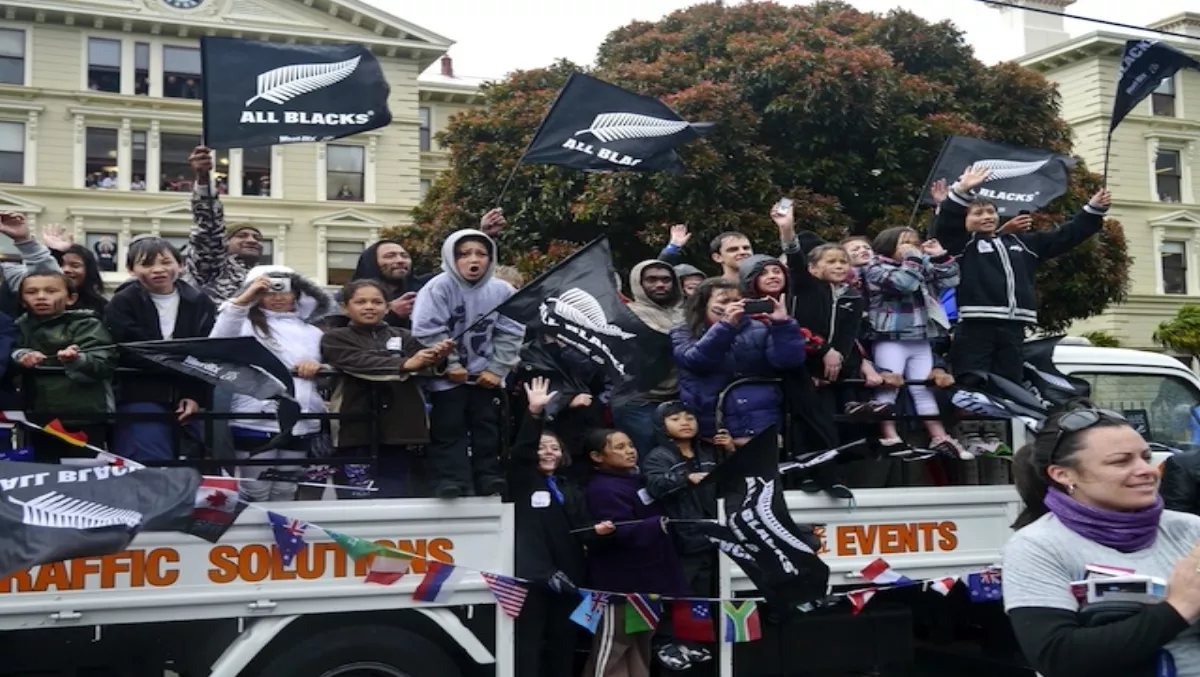 NZ National Library collects millionth digital pic
Mon 1 Oct 2012
FYI, this story is more than a year old
An image of an exuberant, expectant group of fans waiting for the 2011 Rugby World Cup victory parade has become the one millionth digital 'object' to be added to the National Library's collection of digital heritage material.
Through a collection of photographs (it's identified as No. 19) relating to the Rugby World Cup 2011, images donated by Wellington photographer and librarian Dylan Owen made the milestone.
"The million objects are comprised of individual items like single photographs or documents," says Bill Macnaught, National Librarian.
"But they also include e-books, e-serials, entire web sites and newspapers for our popular Papers Past site, so these million objects are in fact comprised of many millions of individual files,"
The National Library established the National Digital Heritage Archive (NDHA) project in 2004, to enable it to meet its mandate of collecting, making accessible, and preserving in perpetuity, New Zealand's digital heritage.
At its core, the NDHA is a system of software applications that support a digital storehouse for the websites, sound and vision files, digital images and other born-digital and digitised items that make up the Library's growing digital heritage collections.