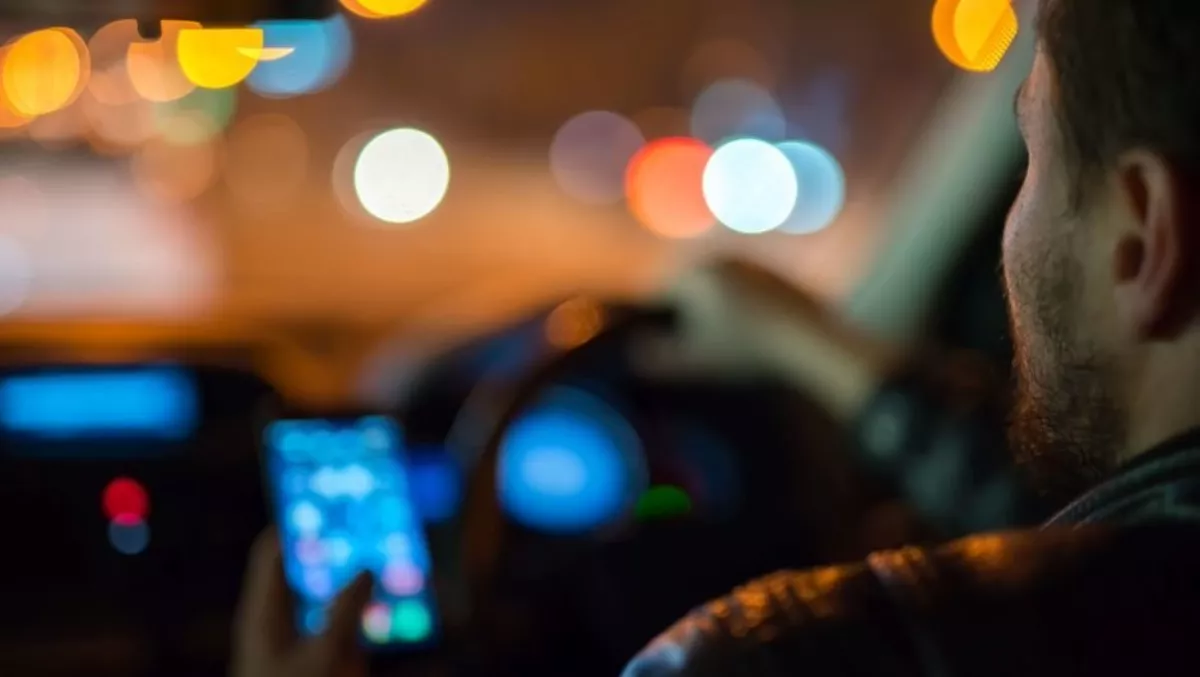 NZ needs better tech to catch drivers who can't put their phones down
FYI, this story is more than a year old
Put down your mobile phone if you're driving – or risk getting snapped. Australia recently made that message loud and clear in a recent campaign around Sydney that caught more than 11,000 drivers – and that technology could have benefits for New Zealand, according to one industry insider.
Mobile phone detection cameras were able to catch the law-flouting Sydney drivers in all conditions, including poor weather, high speeds, and at night.
Volvo New Zealand's general manager Coby Duggan believes that technology could be influential in curbing the number of fatalities on New Zealand roads.
He cites New Zealand Police figures that show at least 2900 tickets are issued every months to people who use their mobile devices while driving.
Ministry of Transport research also shows that drivers who are texting are 23 times more likely to be involved in a crash than those who are actually paying attention to the road.
For every 100 New Zealand drivers or riders who died in road crashes where diverted attention was a contributing factor, 85 passengers and another 100 road users also lost their lives
Duggan says distracted driving is a major factor in many fatal crashes in New Zealand.
"In fact, mobile phone use while driving has become so prevalent, most of us will witness it during our daily commute.
"As a country we need to take advantage of the latest technology and innovations to help prevent needless loss of life; the relative efficiency of a stationary camera system would raise awareness and act as a deterrent for motorists, making our roads safer for all users," he says.
And despite some misconceptions, it's not millennials who are to blame for the majority of offences.
Volvo US research from 2018 showed that Generation X drivers (those aged between 40-54) are more likely to use their phone while driving than millennials.
Additionally, respondents said there were more driving distractions than there were five years ago.
"Fifty five percent of those surveyed said they believed the biggest issue in road safety was not in fact driving under the influence (31%) but rather distracted driving," he says.
Duggan says distracted driving affects all road users, including pedestrians, motorists and cyclists and is not limited to any particular generation.
He says car companies such as Volvo are helping to address emerging driving issues in the digital age by increasing onboard safety features to reduce distraction and avoid collisions.
Related stories
Top stories