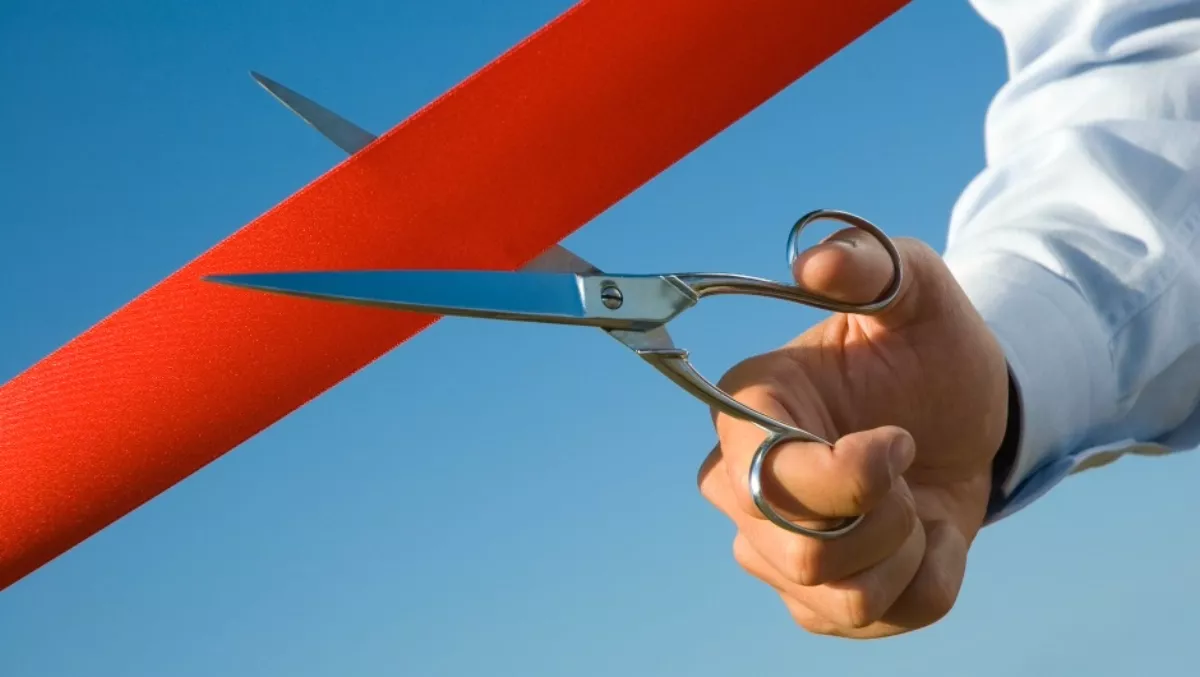 The NZ unveiling of the Samsung Galaxy S7
FYI, this story is more than a year old
I have to admit, Samsung have really stepped up their game. On Monday in Auckland's Mantells on the Water, members of Auckland's press gathered for a Samsung popup #GalaxyS7 session, meeting the experts and learning how with the Galaxy S7, Samsung have shown they're open to feedback and willing to listen.
And with the S7, Samsung have actually listened. Have you heard that from any other manufacturers? The Galaxy S7 has taken the S6 - S6 Edge, brought the best bits over from the S5, and made devices that should really scare Apple.
The S7 opens Samsung's market amongst tradies and sportsters, as it has an IP68 water resistant rating, which means it can sit 1.5m underwater for up to 30 minutes with absolutely no damage. Take it out, wipe it off and you're good to go.
Being water - dust resistant means it's a natural fit for boaties, prophetic given the amazing venue and experience orchestrated by Copper.
We also got to play with the Gear VR, the Facebook Oculus powered headset that turns the S7 into a full multimedia device - one that will find lots of homes and businesses welcoming it in. Luckily, I've been reliably informed that there should be no photos of me waving my arms around whilst watching Transformers in VR. A­fricking­mazing!
Imagine being able to give personal training without distraction, or being able to look at Real Estate without being there. The Gear VR, the Gear 360 video camera, and the Galaxy S7 can do it all. The unveiled Gear 360 offers full 360º image and video capture, making the Gear VR next year's development platform.
The growth of the S7 will also occur in the commuter belt. The ability for the Gear VR to play for 3 hours on the internal battery, and a lot longer with a powerpack, means trips across the ditch should fly by.
Last but by no means least, the Samsung Gear S2 classic received some updates with Rose Gold and Platinum-plated models. And yes, they're not cheap. With our currency's fall against the US dollar, we're no longer getting good prices on technology, so the new models will stretch you out to $750. The Tizen OS makes for a great experience, and along with the extra battery life crammed into the S7 - S7 Edge, they'll easily see you past one day's use.
Imagine that, not having to plug in for a whole night! The wireless charging will go from flat to full in 90 minutes/ I did nearly forget to write the best and most important thing they brought back from the S5:
Yes, every S7 or S7 Edge will have 32GB of onboard storage. That's it.
Yet they've brought the Micro­SD back. Up to 200GB of lovely cheap expandable storage. Hallelujah Samsung, you really did listen!
The last thing that really sold it to me was the people. We rarely meet Apple's people, to them, New Zealand is too small to warrant the effort. Yet with Samsung, its people are all great supporters of the product, and are willing to go the extra mile, I wouldn't call them fanboys, just evangelists.
Am I a convert? Well let me get it in my hands for a little longer, and I'll let you know whether it's a good investment, or just another fad to be replaced in a year.
For more information on the Samsung Galaxy S7 including purchase details, click here.