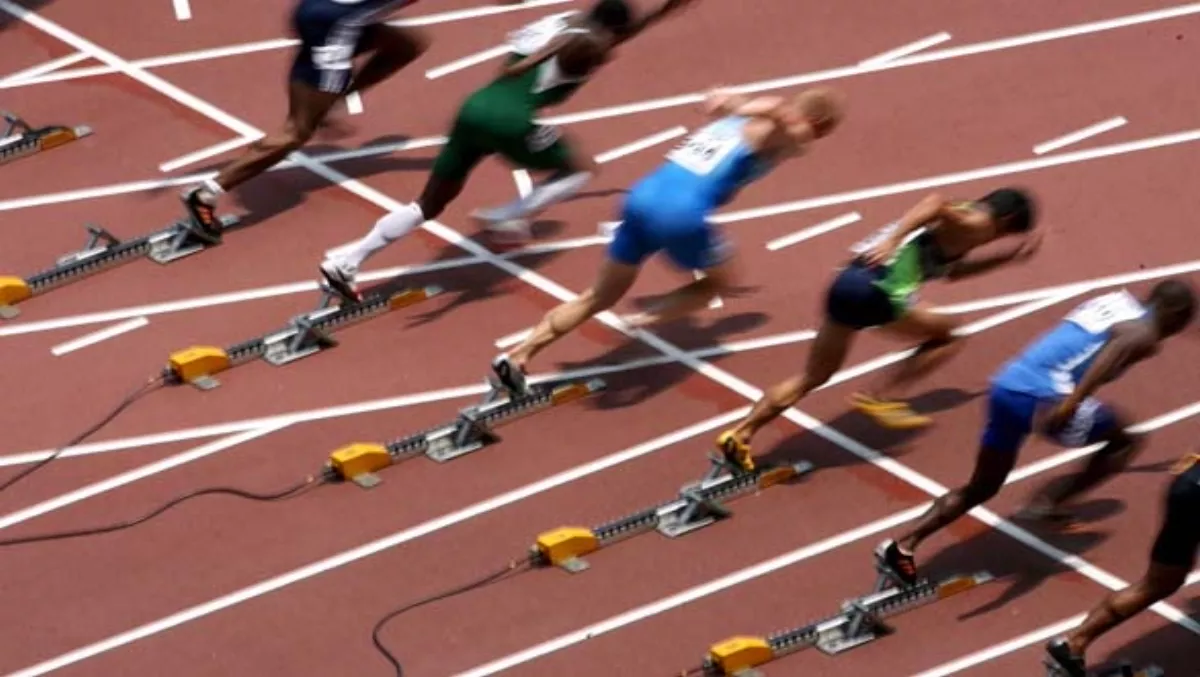 On your marks, get set, Dot Kiwi...
FYI, this story is more than a year old
Kiwis around the world will be able to get up-to-date news about the New Zealand Commonwealth Games Team via the newest .kiwi website to go live – www.commonwealthgames.kiwi.
"The Commonwealth Games are one of New Zealand's favourite sporting events," says Kereyn Smith, CEO, New Zealand Olympic Committee.
"We're proud to have .kiwi as our domain name, highlighting New Zealand's strong sporting heritage and being the place where we can share our team's success at Glasgow 2014."
Research conducted by Colmar Brunton found 68 per cent of Kiwis are very proud of New Zealand's sporting achievement, so it was natural for Dot Kiwi to partner with the team heading off to one of the largest sporting events this year.
"We all know that Kiwis love sports," says Tim Johnson, CEO, Dot Kiwi."It embodies a lot of the things we love about our culture – we punch above our weight and we're always fair competitors.
"We're thrilled to be an official partner of the New Zealand Commonwealth Games Team and that they chose to use .kiwi."
Commonwealthgames.kiwi is one of a small number of domain names being activated prior to May 1. After this date New Zealanders will be able to activate their own domain names as soon as they purchase them.
To ensure Kiwis have a fair chance to purchase their favourite domain name, Dot Kiwi is taking applications for .kiwi domain names until April 30.
Domain names with only one applicant will be immediately registered on May 1. If there are multiple applications for the same domain name all parties will be invited to bid for the domain name in an online auction.
To date, approximately four-out-of-five domain name applications have been from New Zealand businesses and organisations wanting to show their Kiwiness online.
"Feedback from people who are seeing the first .kiwi domain names in action is positive," Johnson adds.
"It invokes all the feelings we have about Kiwi culture, which organisations benefit from.
"We've also had clear support from our domain name resellers and registrars, and they believe there is market demand for .kiwi."
Four-out-of-five of the world's largest domain name resellers and registrars have signed up with Dot Kiwi and will be selling .kiwi domain names as of May 1.
".kiwi domain names represent a uniquely New Zealand space online," says Robin Dickie, General Manager of Web Drive, New Zealand's largest domain registrar, and only local registrar accredited by ICANN (The Internet Corporation for Assigned Names and Numbers)."We're excited about the launch, and freedom and personality it offers Kiwis. .kiwi is unlike any other domain in the world in that it captures the personality of the nation, in a domain.
"As New Zealand's only ICAAN accredited registrar, Web Drive is proud to be part of the .kiwi launch."
Landrush is open to all Kiwis until 30 April. Anyone wanting to submit an application for a .kiwi domain name can do so at www.hello.kiwi/landrush
Related stories
Top stories