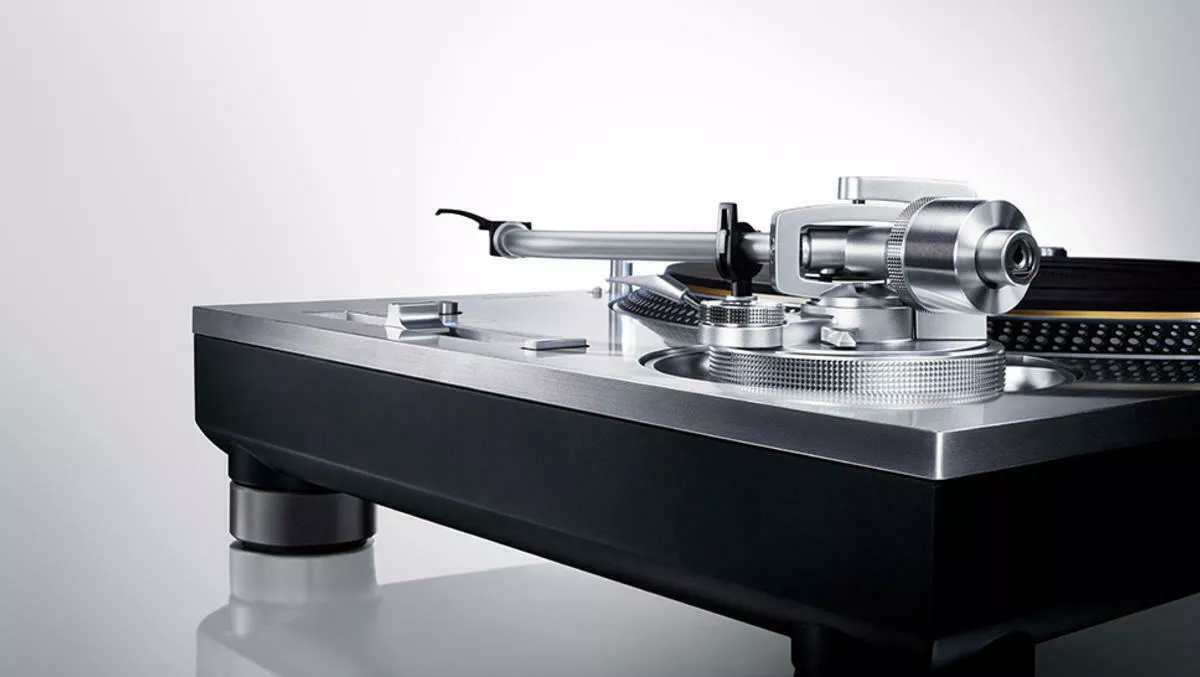 Panasonic brings back high-spec audio brand, Technics
FYI, this story is more than a year old
Panasonic NZ has announced the return of the premium Technics audio brand to New Zealand consumers.
Turntables have been at the centre of Technics' strategy since they first launched in 1972 with over 3 million tables being sold worldwide.
The SL-1200 series is a cornerstone of DJ culture and the 2019 launch introduces the next chapter of this journey with the new SL-1210MK7.
Music industry experts and audio enthusiasts will find this highly sought-after range of headphones, turntables, and speakers from December at the Mix Foundation, Rock Shop, Paul Money HiFi and selected Harvey Norman stores, ready for summer.
Technics is an iconic brand both in NZ and overseas with a strong brand heritage of delivering on audio performance and technology which continues with the new line up today.
Headphones
The $599.99 wireless EAH-F70N includes:
40mm dynamic drivers.
Hybrid noise cancelling.
Smart playback sensor - when removed from the wearer's head, the music stops. When they are put back, the music resumes.
Ambient sound enhancer lets you listen to background sounds by touching the outside of the housing.
The $299.99 wired EAH-DJ1200 include:
40mm speaker drivers and lockable swivelling ear cups.
High-durability input (2,500 mW).
Speakers
Three new speakers, the $1,799.99 SC-C70, and the wireless $1,499.99 SC-C50 and $1,299.99 SC-C30.
The latter two include the Google Assistant for smart home integration
Turntables
The $1799.99 SL-1210MK7 includes new DJ play functions such as reverse playback.
The most significant improvement is a coreless stator on the direct drive motor to eliminate the occasional rotation irregularity of cogging.
The magnetic force of the rotor magnets has also been improved, and the gap between the coreless stator and rotor magnets optimised, achieving high torque performance equalling that of the SL-1200MK5.
The SL-1210MK7 employs advanced motor control technology with a microcomputer, which ensures high performance in normal rotation and also responds accurately to a wide range of DJ play styles, such as scratching.
The tonearm is a static-balance universal S-shape tonearm made of lightweight, high-rigidity aluminium.
The platter features a two-layer structure with deadening rubber on the entire back surface.
A new pitch control function enables accurate and stable pitch adjustment, thanks to full digital control, with a rotation speed that can be set to 33-1/3 rpm, 45 rpm or 78 rpm.
The Premium and Grand Class range will also be released in New Zealand, including:
Grand Class SL-1200G: $6999.99 RRP
Grand Class SL-1200GR/SL-1210GR: $2999.99 RRP
Technics SL-1500C Premium Class: $1999.99 RRP