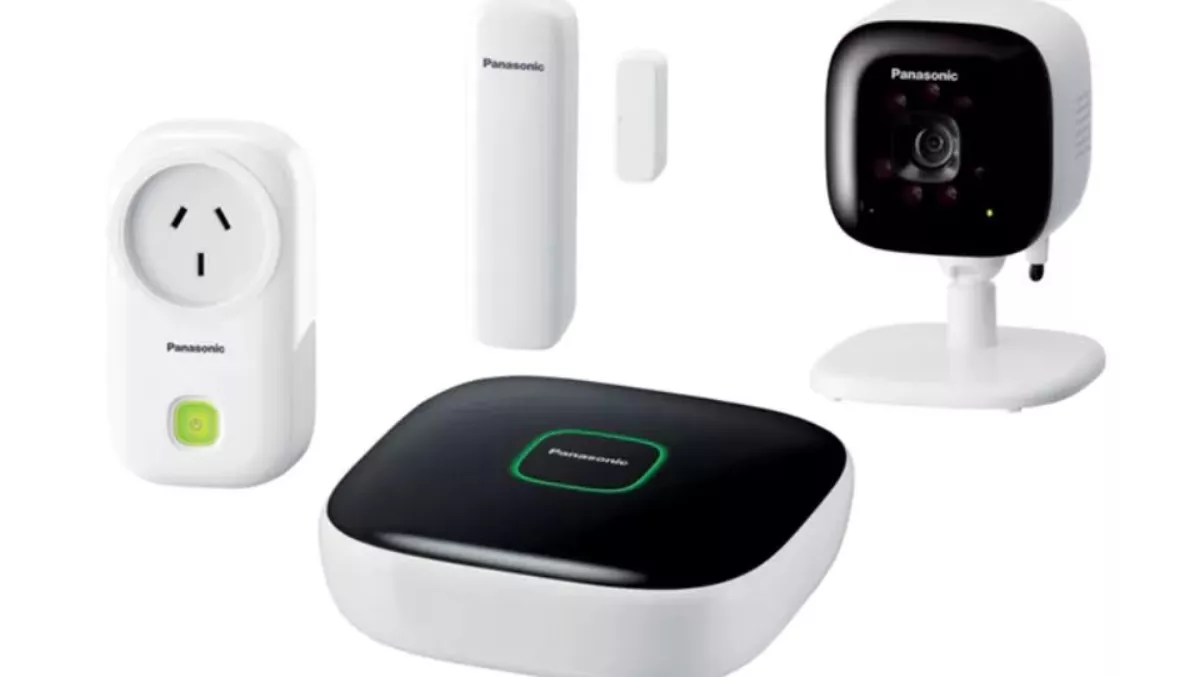 Panasonic's home security system aims to automate safety
FYI, this story is more than a year old
Panasonic offers a range of smart home security products that aim to automate every aspect of home security.
The Panasonic Home Monitoring - Control Kit aims to prove its value through its easy-to-use design.
This Kit is complete with one central Hub Unit, Window/Door Sensors, an Indoor Camera and a Smart Plug, is Wireless Ready, and boasts outstanding Sensor Monitoring and Home Power Management functionality.
The question is whether or not all of this is a bit excessive?
Let's have a look over some of the key features that this kit offers.
This Kit utilises DECT technology to enable a longer range within an elected space in order to maintain constant communication between all devices and the main Hub.
The included Indoor Camera boasts 3 Way Detection with Motion Detection, Sound Detection and Temperature Detection.
Through this functionality, users can also select the Detection Area by adjusting which areas of the camera images are monitored for motion detection.
When the system's sensors are triggered and motion is detected, this system can send a notification to call a pre-programmed phone number (such as your smartphone or work phone) and can play a message to alert the user to the situation.
It also boasts home power management where users can use a compatible mobile device to access smart plugs, turn on lights or other appliances, view a record of the smart plug power consumption, or even create a smart plug schedule for turning devices on and off at appointed times.
The kit also enables users to add and register additional devices to the central Hub via its One Push Pairing Button.
Overall customer feedback has been fairly positive on this product, however, I am sceptical about the somewhat large price tag for the complete kit.
With this being said users can opt to purchase just the part of the kit they want, but even this could prove to be quite pricey.
This security system looks like an interesting start for a blossoming smart home, however, I do think that the hefty price may put the system out of reach for most casual smart home enthusiasts.