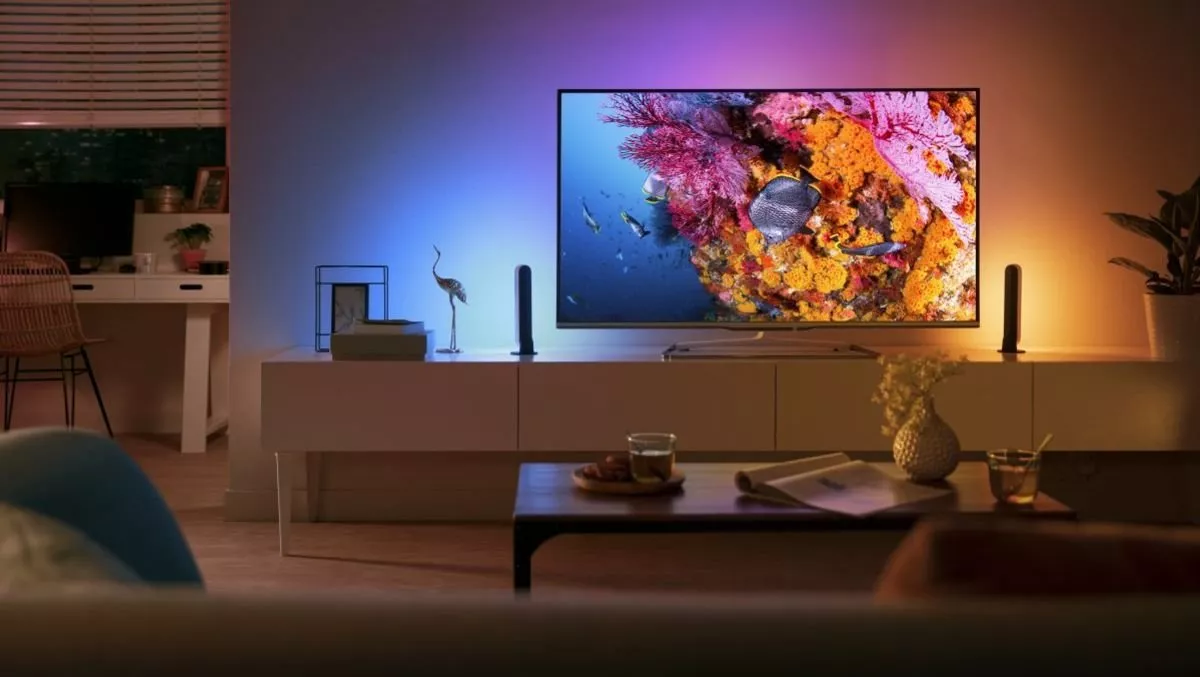 Philips Hue Play adds ambient lighting to movies, music, and games
FYI, this story is more than a year old
Lighting firm Signify is expanding the popular Philips Hue smart lighting range to include new mood lighting for entertainment areas in the home.
The Philips Hue Play is a small LED light that stands just over 25 centimetres high. It's designed to add more interesting lighting to enhance your experiences, so whether you're listening to music, playing games or watching films there's always a colourful backdrop.
Either laid flat or stood upright, the Philips Hue Play gives users the flexibility to be creative with their room design. Hue Play lights can also be added to an existing Philips Hue Smart lighting ecosystem through the Hue app on mobile phones or tablets.
Set the lights up behind a television or monitor to amplify the mood during movies or video games. The lights also reflect of walls and surroundings, which increases the ambience.
Or, set the lights up elsewhere if you're keen on a night of music and lights that suit whatever genre you're listening to.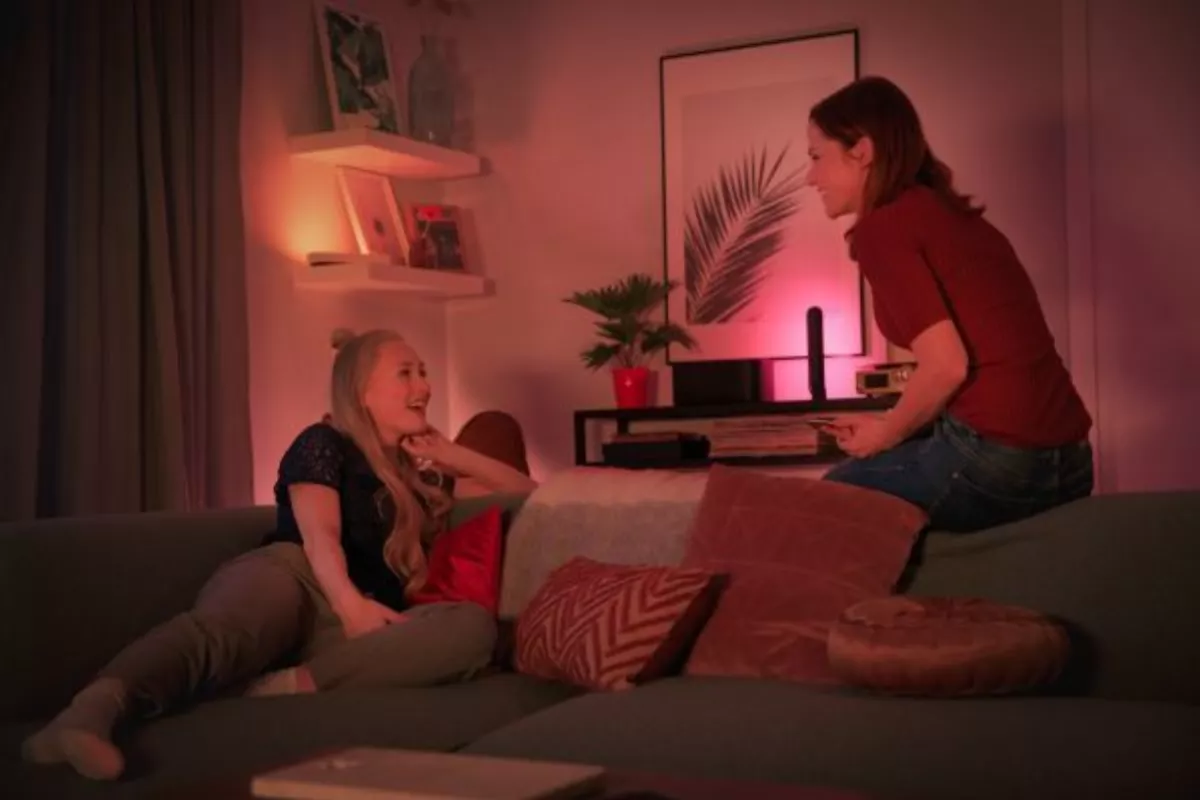 Philips Hue Play lights can be connected with the Hue Sync desktop app to transform lighting effects into everything from bright flashes if you're gaming and things are exploding all around you; dark greens and blues in spooky settings; and pink and white lighting if you're indulging in wizardry. In-game effects of PC or Mac games are translated into an immediate light script.
Gamers will find further enhancements for those using Razer's range of Chroma equipped peripherals such as gaming mice, keyboards and pads. Integration between the Hue lighting system to Razer's Synapse 3 software gives gamers the power to immerse themselves in effects designed by the game developers themselves.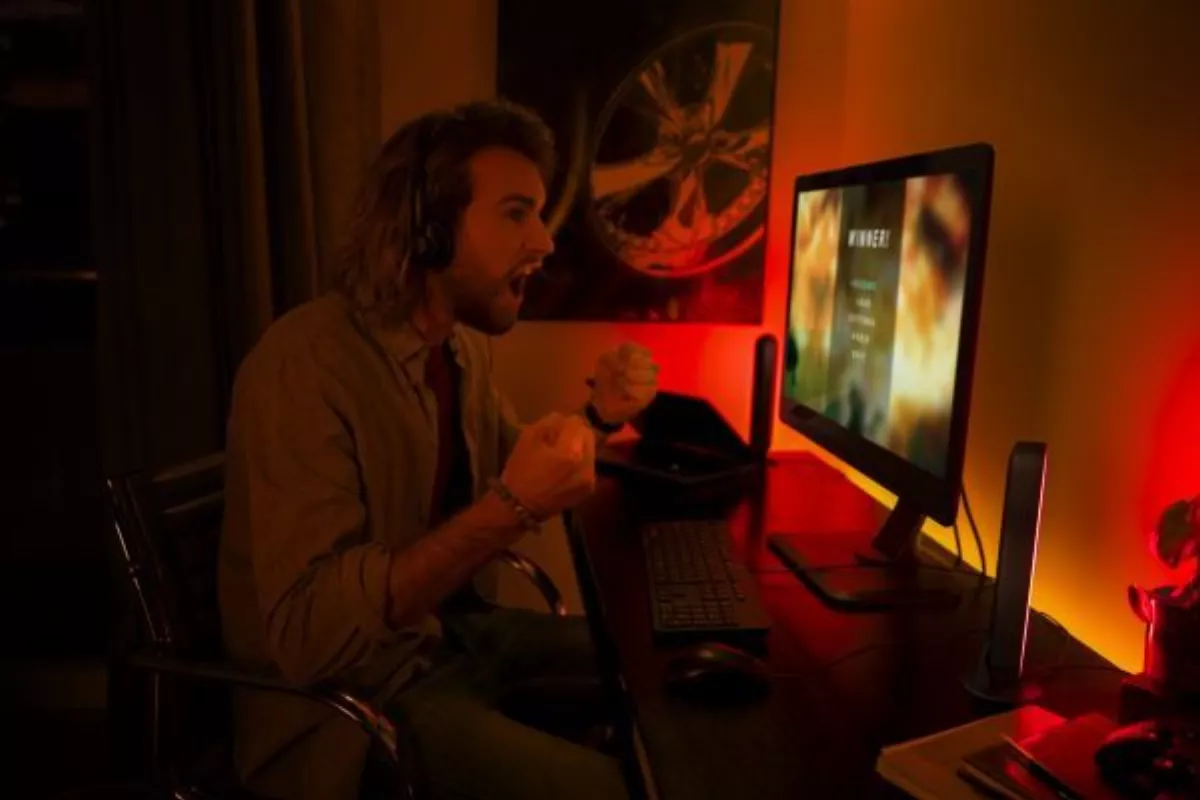 The Philips Hue Play is available as either a single or double pack, the latter featuring two LED light bars. An additional extension pack adds another light bar and connection cable to further expand your lighting system.
The kits come with 240V power supply as well as an accessory pack that gives users multiple options for non-destructive mounting of the product to a TV or other furniture as well as bases that facilitate each light bar to be freestanding.
Each 6W Hue Play bar delivers 530 lumen output at 2000-6500 CCT depending on setting used and measures 253.3mm long by 44.3mm deep x 35.8mm width.
Philips Hue Play is available in the lighting, tech or smart home section of major retailers or consumer electronics stores.
The Hue Play bar is available in two pack variations:
Philips Hue Play Double Pack, RRP $239.99
Philips Hue Play Single Pack, RRP $129.99