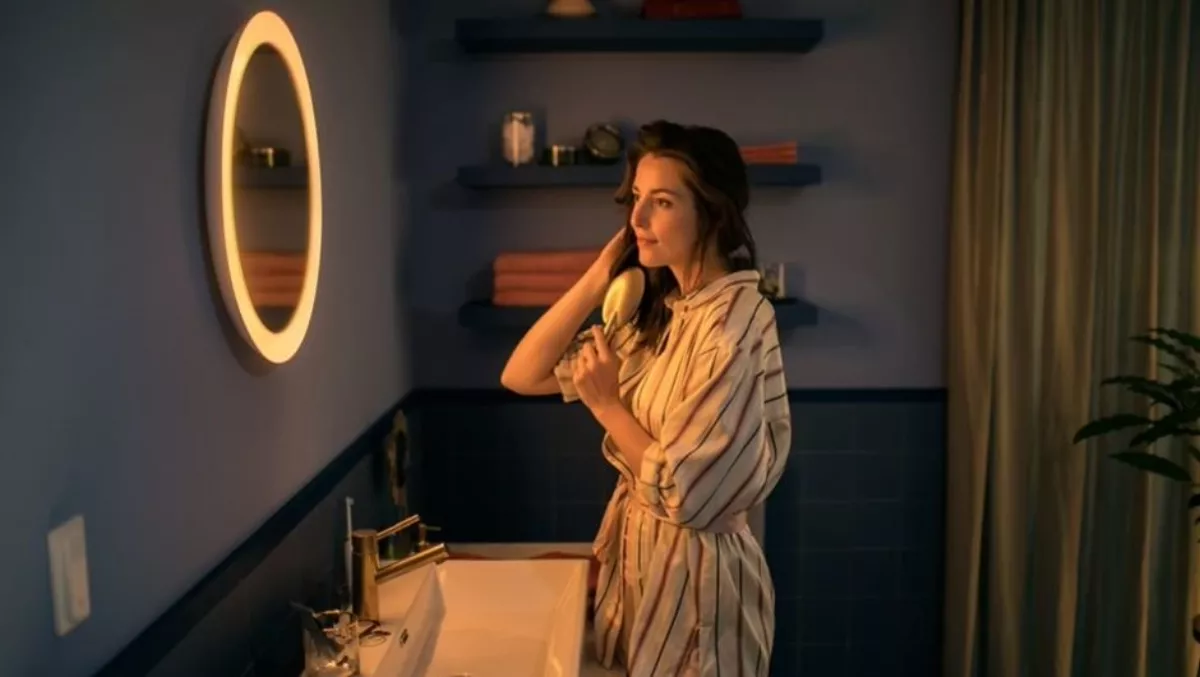 Philips Hue smart lighting to brighten up the bathroom
FYI, this story is more than a year old
Kiwis now have the opportunity to add a touch of ambience to their bathrooms, as Signify introduces a new range of Philips Hue smart products especially designed for all bathroom settings.
The Hue Adore White lighted mirror is just one of those products that allows users to light their bathroom space based on pre-defined 'recipes' that provide full control of ambience and settings that help to energise, relax, concentrate, and read.
So whether you're putting your makeup on in the morning or having a shave, or chilling out with a relaxing shower or bath at night, the Philips Hue luminaries can work with whatever daily activities you may have.
To further enhance the Philips Hue experience, users can easily connect your lights to the Philips Hue bridge. This will bring more ways to control the Philips Hue lights in the home, ranging from the Philips Hue app to voice control, and enabled by all the major smart home platforms.
"More than ever Kiwis want to personalise the home to suit their daily lives. Hue Adore gives New Zealanders yet another way to transform every room and enhance their morning and evening routine," says Signify A/NZ marketing manager Simon O'Donnelly.
The Hue Adore bathroom range contains 3 different luminaries:
Hue White ambience Adore Bathroom Lighted mirror: $419.95
Hue White ambiance Adore Bathroom ceiling light: $329.95
Hue White ambience Adore Bathroom mirror light: $279.95
All three products include a dimmer switch and LED integration, with full smart control in Hue bridge. The mirror light and ceiling light are decked out in chrome, while the lighted mirror comes in white.
All three products will provide up to 30,000 hours of lighting, and offer a light source equivalent to a traditional 204 watt bulb.
The lighted mirror offers 2400 lumens of output; the mirror light offers 3000 lumens of output; and the ceiling light also offers 2400 lumens of output.
If you're concerned about water splashes, all three products feature IP44, which is a code that states the products have protection against objects bigger than one millimetre, and protection from splashed water.
Related stories
Top stories