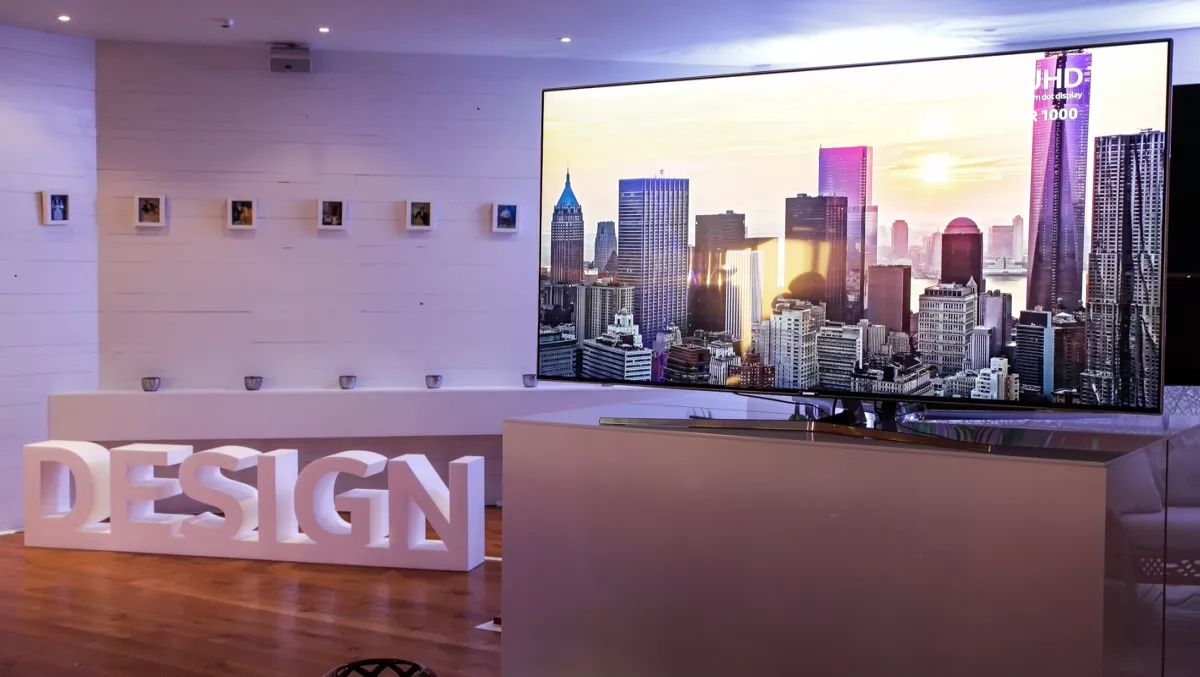 PHOTO GALLERY: Launch night of the Samsung 2016 SUHD TV range
By Ashton Young,
Fri 3 Jun 2016
FYI, this story is more than a year old
Samsung recently announced the New Zealand availability of their incredibly elegant new line-up of SUHD TVs. And what better way to make it known, than with a celebratory night with champagne and canapès.
The event took place at the elegant Mantells on the Water on Westhaven Drive in Auckland on the 2nd of June.
There were a large number of attendees at the event and it wasn't just because of the delicious spread. Samsung introduced their new range of 2016 SUHD TVs, with perhaps one of the biggest changes being the Quantum dot display, bringing a whole new meaning to the saying 'clear as day' with incredible life-like colours and contrast.
One thing is for certain, and that is television will never be the same, as nothing can hide from the scrutiny of Samsung's beautiful curved and borderless displays, not even an errant hair, crumb or bead of perspiration on your favourite actor's face.
Hosted by television personality Amber Peebles and featuring special guests such as award-winning kitchen designer Mal Corboy and New Zealand film producer Tom Hern, there is no doubt the event was a great success - check out the photos below.