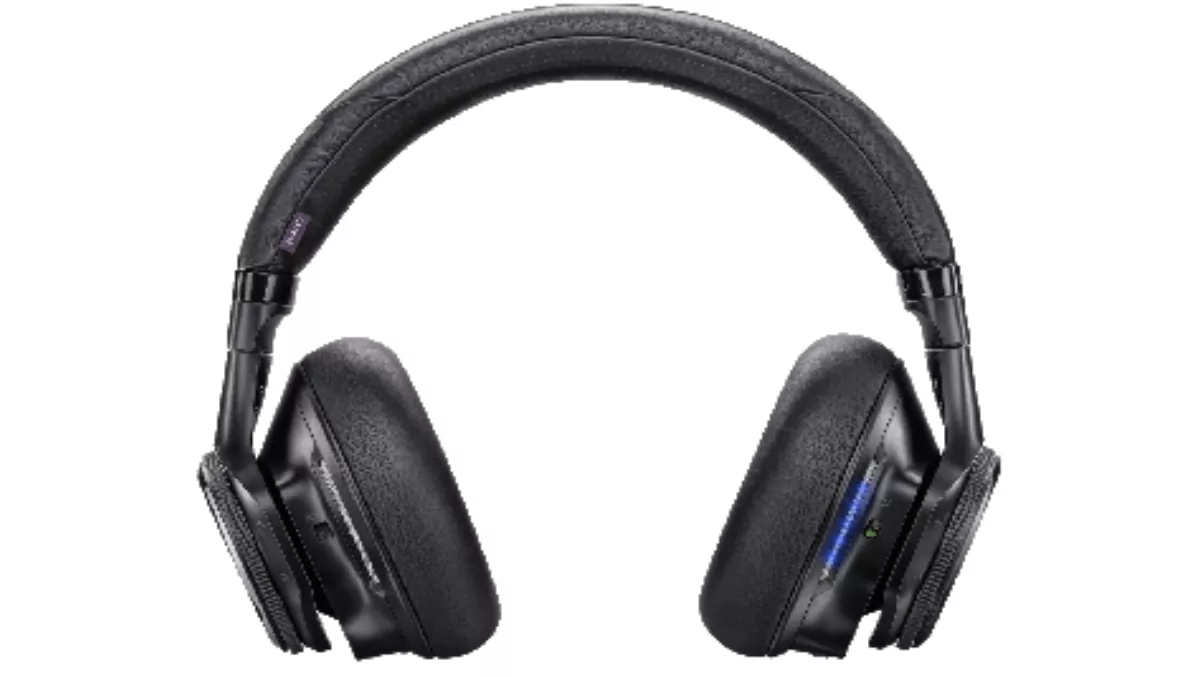 Plantronics Backbeat PRO Wireless Noise Cancelling Headphones
By Greig Strafford,
24 Nov 2014
FYI, this story is more than a year old
After my last 'mis'adventure with a set of Plantronics, I was expecting to be on the blacklist, but instead they've sent me their latest and greatest offering, and I must say they've got every bell and whistle!
These are over-the-ears headphones, but are bluetooth wireless and contain active noise control.
They're pretty nondescript black; no challenge to Beats or Monster in the fashion stakes, but with the same chunky styling, appear to aim for more discreet upmarket than garish.
The battery life on these is very impressive. I put them through the ultimate test; another day's gardening and only lost 1 out of the 5 battery bars. And they weren't chewed up by the lawnmower, their bulk ensuring I did not miss them!
The Active Noise Control is pretty spectacular. Having owned a pair of BOSE noise-cancelling phones before, I'm used to the technology and on a flight, bus or boat, they can be a massive boon. The Plantronics easily matched the capabilities of the BOSE, and with minimal impact. If you've never tested headphones with ANC, then go now and test them; they even drone out some of the boring people in the office*
Plantronics early work in the bluetooth field has definitely paid off, with them quickly becoming the experts in bluetooth capabilities. The music was clear, with no apparent effect from the compression through bluetooth. Although with Spotify gaining more ground with music listeners, you'll never get the highest quality through these services and thus less of an impact across Bluetooth.
The Pros are pretty sturdy. They are plastic - there's no magnesium alloy shells here. But the controls are well laid out, intuitive to use and don't seem likely to fall off in 5 minutes. The lack of a cable in day-to-day use is also quite freeing; there's no need to worry about getting tangles or the wire caught on something and pulling them off.
Even better for me, they have a big L and R written on the inside of the cups! Yes you may chuckle, but it's not always easy to know which side is which on headphones so this is simple and infallible.
All in all, a bloody good set of headphones that you won't make a mistake with if you buy.
4 / 5