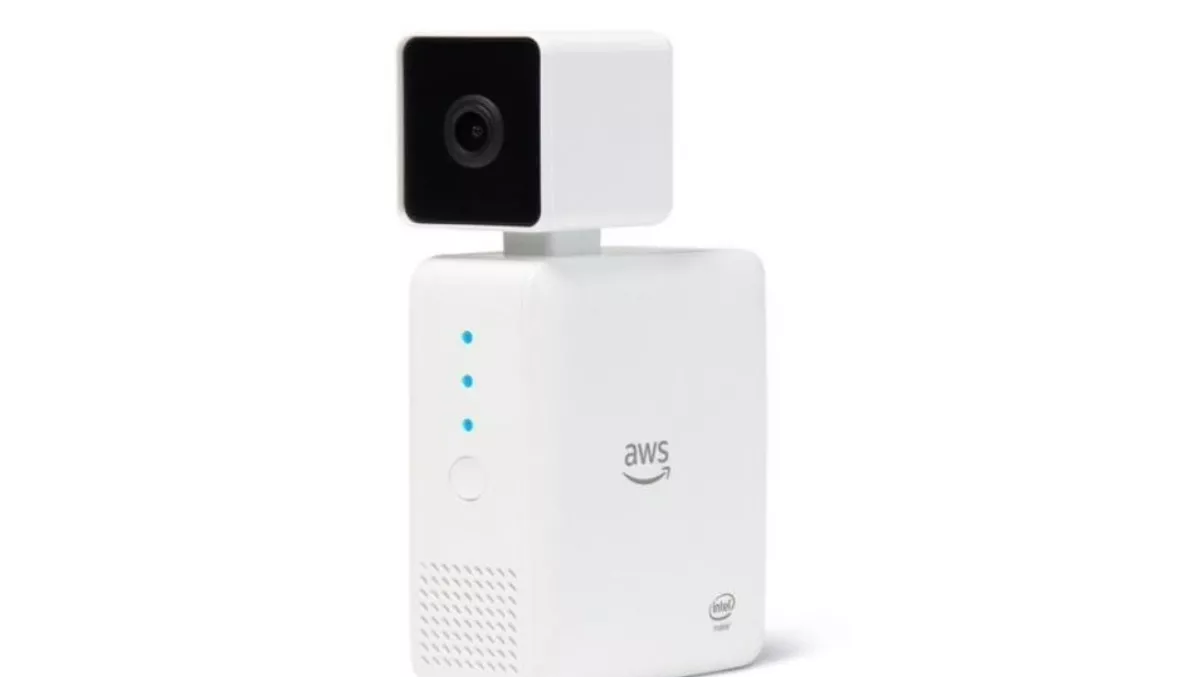 Keep an eye on your home and mancave with DeepLens
By Jacques-Pierre (JP) Dumas,
04 Dec 2017
FYI, this story is more than a year old
Amazon Web Services announced DeepLens, its first fully programmable, deep learning-enabled wireless video camera.
It was revealed during AWS CEO Andy Jassy's keynote at its annual re:Invent conference in Las Vegas.
AWS and Intel collaborated on the DeepLens camera to provide builders of all skill levels with the optimal tools needed to design and create artificial intelligence (AI) and machine learning products.
AI and machine learning are poised to power a new generation of smart industries, including smart homes, smart retail, smart industrial and many others, making lives easier through intelligent interactions with devices.
This collaboration reinforces Intel's commitment to providing developers with tools to create AI and machine learning products, and follows the recent introduction of the Intel Speech Enabling Developer Kit, which provides a complete audio front-end solution for far-field voice control and makes it easier for third-party developers to accelerate the design of consumer products integrating Alexa Voice Service.
DeepLens combines high amounts of processing power with a simple user interface to support the training and deployment of models in the cloud.
Powered by an Intel Atom X5 processor with embedded graphics that support object detection and recognition, DeepLens uses Intel-optimised deep learning software tools and libraries (including the Intel Compute Library for Deep Neural Networks, Intel clDNN) to run real-time computer vision models directly on the device which results in real-time responsiveness.
Miles Kingston, Intel smart home group general manager says, "We are seeing a new wave of innovation throughout the smart home, triggered by advancements in artificial intelligence and machine learning.
"DeepLens brings together the full range of Intel's hardware and software expertise to give developers a powerful tool to create new experiences, providing limitless potential for smart home integrations."
"Developers can start designing and creating AI and machine learning products in a matter of minutes using the preconfigured frameworks already on the device."
Apache MXNet is supported today, and Tensorflow and Caffe2 will be supported in 2018's first quarter.
This device has potentially dramatic implications when it comes to smart home or business security.
I can see the future already, as I program my robot guard dog to 'sick em' the moment the camera detects any movement near my Han Solo-themed mini-beer fridge.