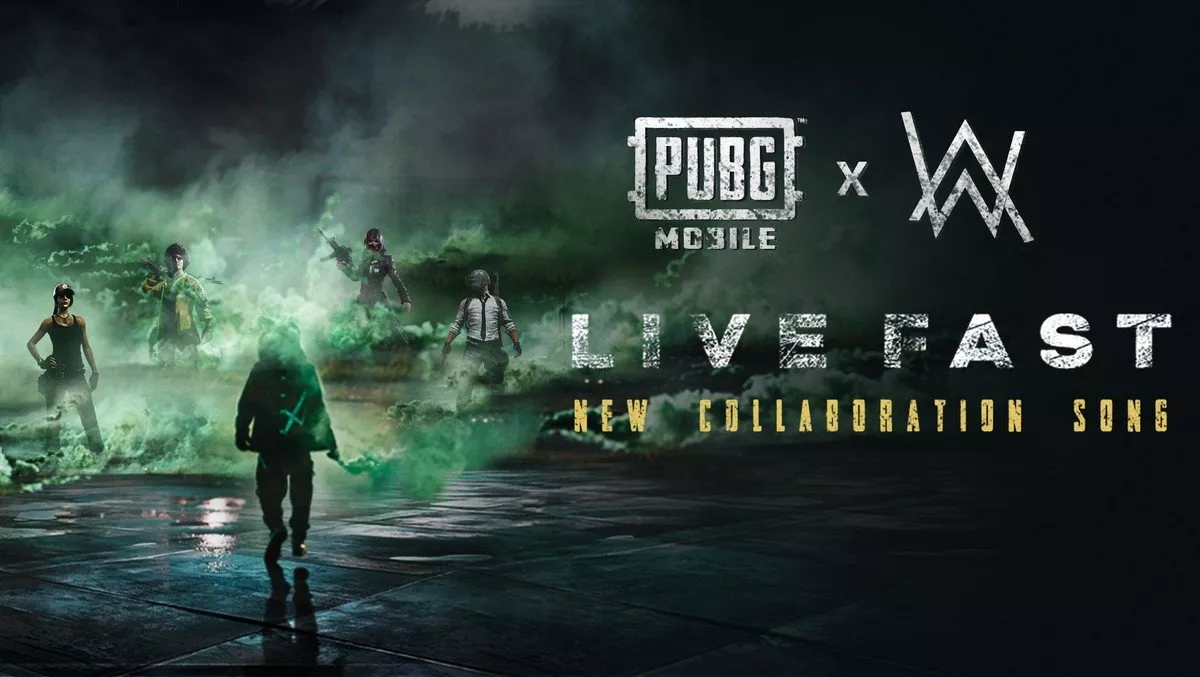 PUBG Mobile teams up with DJ Alan Walker on new track
FYI, this story is more than a year old
World-renowned Norwegian DJ and producer Alan Walker has teamed up with PUBG MOBILE again to release an exclusive song Live Fast as a brand-new collaboration.
The acclaimed musician also dropped in live on Day 1 of PUBG MOBILE CLUB OPEN 2019 SPRING SPLITS GLOBAL FINALS on July 26, to participate in a show match and debut his new tune with an exclusive live performance.
Earlier this month, players logged into PUBG MOBILE and participated in an in-game event with Alan Walker challenges.
Players who completed all challenges unlocked the opportunity to listen to the upcoming Alan Walker x PUBG MOBILE track Live Fast ahead of its global launch date.
Players can still also get two sets of Alan Walker in-game items to customise their avatars to match Alan Walker's signature style.
As a special part of his collaboration with PUBG MOBILE, Alan Walker is also set to team up with nine community-selected influencers and celebrities from around the world, including 2018-2019 NBA Most Valuable Player Award recipient Giannis Antetokounmpo for a star-studded show match in Day 1 of PUBG MOBILE Club Open 2019 Global Finals at July 26.
Alan Walker's collaboration is just one of the events at this weekend's global finals in Berlin, where the top 16 PUBG MOBILE teams from regions around the world will duke it out for ultimate rights and a slice of the $2.5 million USD prize pool.
Community members can tune in to witness this historic competition unfold live on July 26 from the official PUBG MOBILE Esports YouTube Channel.
PUBG MOBILE is based on PLAYERUNKNOWN'S BATTLEGROUNDS, the phenomenon that took the world of interactive entertainment by storm in 2017.
Up to 100 players parachute onto a remote island to battle in a winner-takes-all showdown. Players must locate and scavenge their own weapons, vehicles and supplies, and defeat every player in a visually and tactically rich battleground that forces players into a shrinking play zone.
Norwegian artist, DJ, and producer Alan Walker released his brand-new single "On My Way" featuring Sabrina Carpenter and Farruko on 21/3 via MER Recordings/Sony Music Sweden/RCA Records.
Alan Walker's debut album Different World released in December 2018 has already surpassed over 300 million streams worldwide across Spotify and Apple Music and is certified platinum via downloads in China.
In total, Alan has now surpassed 18 billion audio and video streams worldwide, and he is currently the 15th most subscribed artist on YouTube.
You may identify him by his trademark mask and hoodie, yet behind the mysterious character is the Norwegian artist, DJ and producer is a massive hitmaker.
It is safe to say that the 21-year old has already made a lasting imprint on the music scene since he first made his mark a few years ago.
Related stories
Top stories