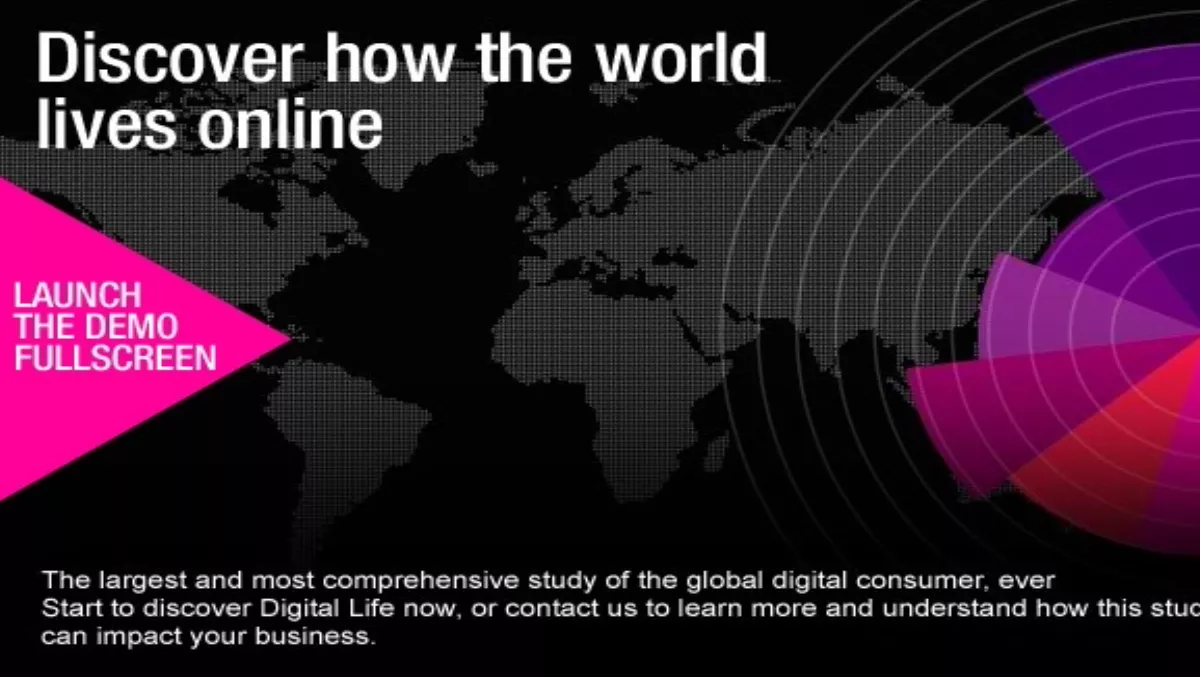 Report: Online is the media of choice
FYI, this story is more than a year old
The results are in from the TNS 'Digital Life' study, which organisers say is the largest ever research project into people's online activities and behaviour.
The study covered almost 90% of the world's online population through 50,000 interviews with users across 46 countries.
According to the findings online is now the media of choice, mature markets are being left behind as emerging markets become more active and there's an increase in mobile use as consumers seek greater access to social networking on the go.
The study showed that email is on the decline as online consumers are, on average, spending more time on social networking sites such as Facebook and LinkedIn than on email. The heaviest users of social networking are in Malaysia (9 hours per week), Russia (8.1 hours per week) and Turkey (7.7 hours per week).
When it comes to friends, online consumers in Malaysia top the list with an average of 233 friends in their social network.
The least social are the Japanese, says the study, with just 29 friends and Tanzanians have, on average, 38 in their circle of friends.
TNS Chief Development Officer Matthew Froggatt, explained, "The Internet is a huge part of life in the 21st century but how it affects our lives varies depending upon where in the world you live. We've seen that in mature markets where people have been online for years and where access is ubiquitous, the internet has already become a commoditised item that consumers take for granted.
"However, in rapid growth markets that have seen recent, sustained investment in infrastructure, users are embracing these new channels in much more active ways. The digital world is transforming how they live, develop and interact and online consumers in these markets are leaving those in the developed world behind in terms of being active online and engaging in new forms of communications."