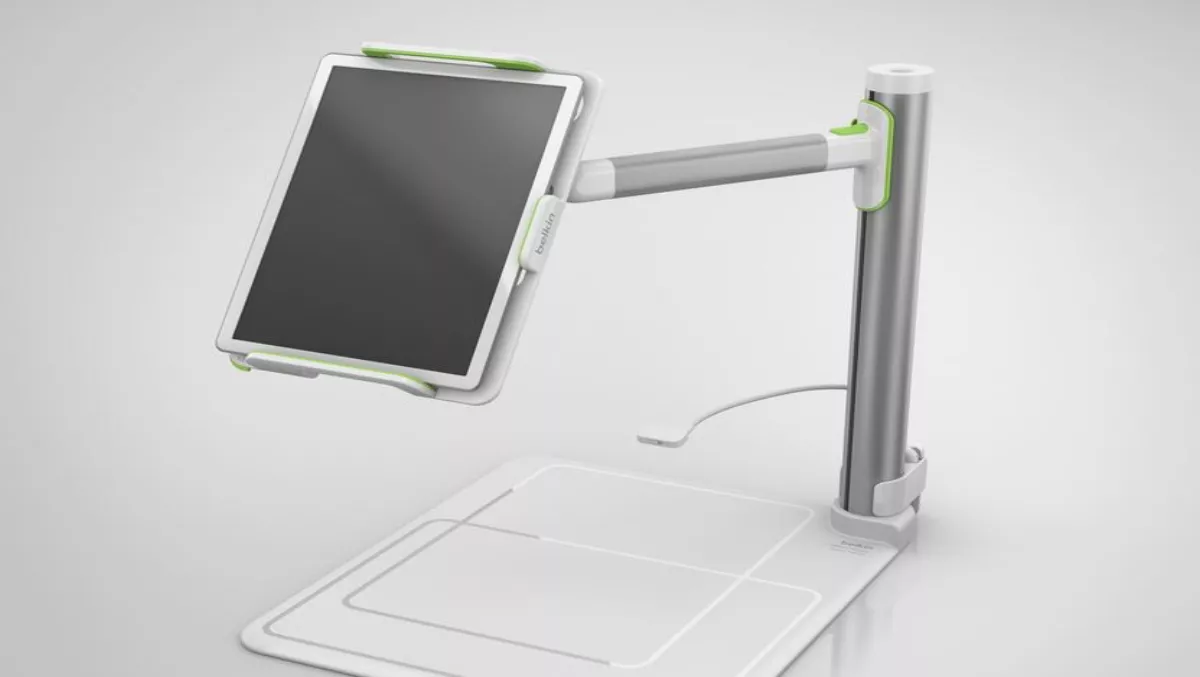 Review: Belkin Tablet Stage
By Greig Strafford,
Fri 23 Aug 2013
FYI, this story is more than a year old
The Belkin Tablet Stage is a simple device, yet brings functionality to the classroom that could change the way children are educated in our schools.
Apple have been making a play for the education market in the US with iOS textbooks. The Belkin Tablet Stand has that potential here.
Simply put, it's a very sturdy stand with a tablet cradle that displays anything placed on the base through the tablet's camera.
It has a heavy solid base with the ability to secure the base to the desk for security. Belkin have also added in cable management and a LED light to provide extra illumination to items underneath the camera.
However, with the free accompanying app, it's so much more than that. The potential of this pairing to change the way educators engage and collaborate with their students makes me wonder why no one has done this before. We all remember the overhead projector of our youth. Well, this brings interactive learning into the 21st Century.
With the iPad's ability to stream to an Apple TV connected to a projector or screen, educators can face the class and engage directly with students. Any app that can be streamed is useful, but Belkin's app brings the stand's abilities to life. It gives teachers the ability to add notes, labels and sketch over live video or images as well as including a virtual whiteboard / blackboard. With an in-app purchase ($2.59), these can be recorded.
The possibilities for schools to provide enhanced learning capabilities to its students with this is essentially unlimited. Imagine students being able to replay lectures as they want.
Schools should also consider the savings that a tablet and Belkin's Tablet Stage could bring. No more specialised document cameras or interactive whitescreens with their related costs and learning curve.
Pros:
Sturdy funky design
Adjustable to most positions for teachers or students
Replaces expensive complex equipment
Accompanying app opens up teaching
Cons:
No inbuilt power supply
Hefty – would benefit from a lighter travel version
Summary:
Technology is coming to our classrooms, and the Belkin Tablet Stand really should be there now.
If you're an educator reading this review and have an iPad, download the app, see what it can do. Imagine the possibilities of what you can do in your classroom and how your students could benefit.
There's no real downside to the Tablet Stage. Having a powered USB socket that any tablet could charge from would be a bonus. A more portable / subdued version would enable this device to be used by businesses and potentially open up a new market for Belkin.
RRP $300
Score: 5/5