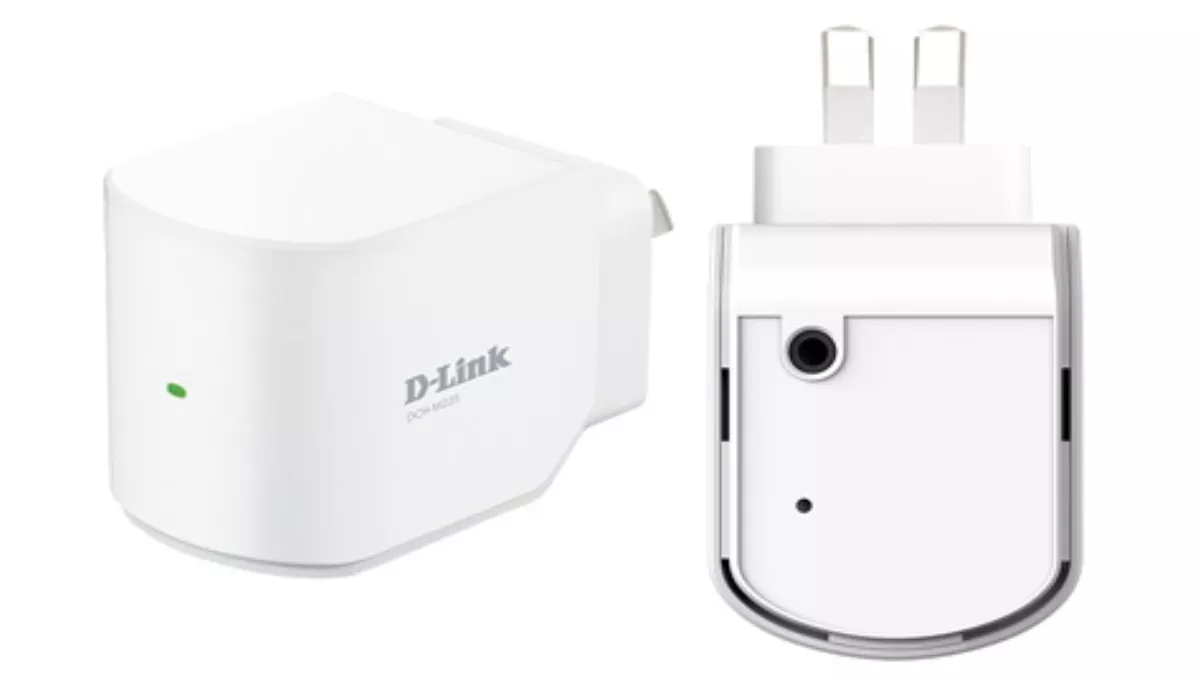 Review: D-Link DCH-M225 Wi-Fi Audio Extender
FYI, this story is more than a year old
With the D-Link DCH-M225 Wi-Fi Audio Extender, is the interconnected house gaining steam?
With streaming music services gaining in popularity, companies are developing new ways for you to consume them on older devices. D-Link have developed a way to plug into your older equipment and stream from any device, enabling your analogue kit to move into the digital age
The M225 comes in a small box and contains just one item. You can set it up a number of ways, either using the WPS simple setup, or joining to its own wireless network and entering the details of your Wi-Fi network. The XYZ also operates as a Wi-Fi extender, enabling your network to have further reach.
I used the WPS method, which wasn't the simplest as you had to press the button on the router then press the button on the M225. As they're not next to each other, it took a few attempts to get them connected but once that green light turned on, it never once dropped the network so a definite positive there.
The next stage was to connect it to my equipment. The M225 features a 3.5mm output to enable connection to most devices. I was expecting a 3.5mm to RCA cable in the box, but no such luck. So be aware: if you buy this, you will need to buy the appropriate cable for your equipment. After an hour of digging through cases and boxes, I managed to find one and connect up my Onkyo system with the D-Link.
With iOS devices, it shows up via Airplay and it was quick to flick it across. With Android it was simple to flick it across too. It was with Windows Mobile that I had an issue. I'm using the Nokia Lumia 930 and there was no way to send the sound across, whereas with Bluetooth devices, there's no problem.
But the D-Link presents a strong case; the inherent instability and poor range of Bluetooth means that dropouts whilst moving around are regular occurrences, and with Wi-Fi, the music quality need not be reduced.
As an extender, the M225 works well, attaching –EXT at the end of the normal network SSID, I would have liked it to have just extended the range of the existing network, but it wasn't a big issue, just another SSID on the list. I didn't test if there were issues with confusion between the networks, but the normal user  wouldn't need to worry.
Pros:
Extend the life of existing equipment
Play your music through decent equipment ;)
Simple setup
Cons:
Only analogue 3.5mm connection
No Windows phone compatibility
Summary:
The D-Link DCH-M225 is a good device, but there are some definite improvements that could be made. I would have liked to see an optical connection so that the digital to analogue conversion could take place where I wanted it.
The volume did appear impacted, with the stereo requiring cranking up to get the same volume levels.
All in all, the D-Link is a fine addition to an existing setup and could easily fit in any home. I would like to see greater support for Windows Mobile devices and maybe a higher end version that can complement a high end system.
Related stories
Top stories