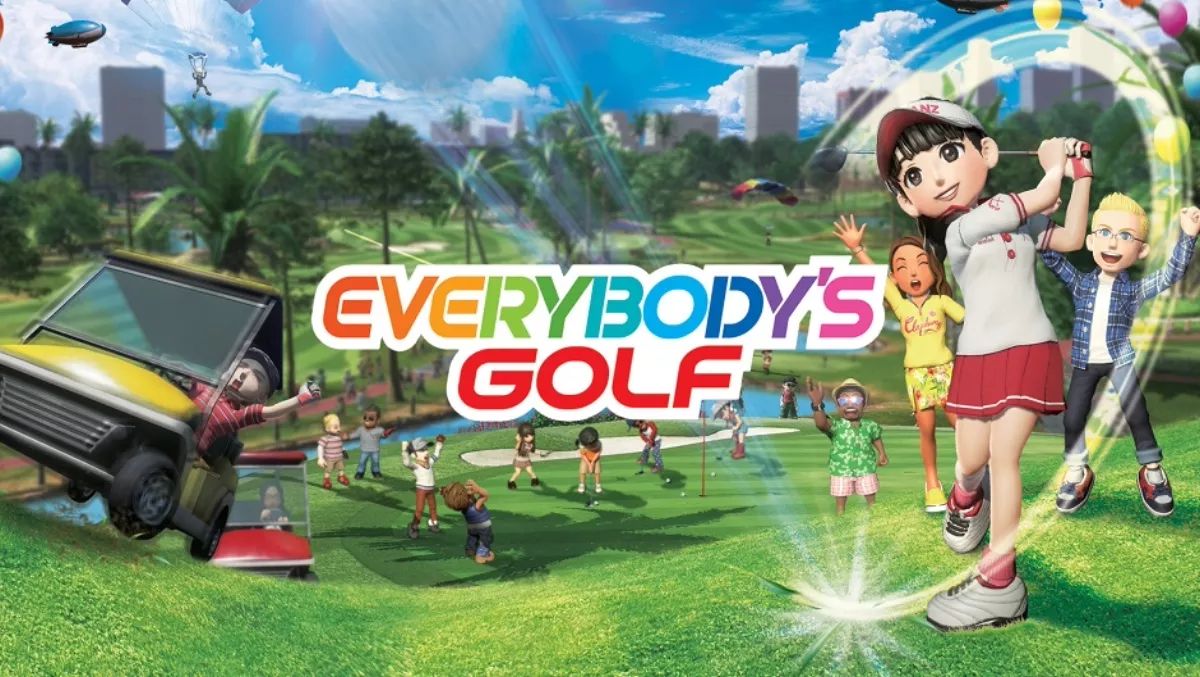 Review: Everybody's Golf swings its way onto the PlayStation 4
FYI, this story is more than a year old
The Everybody's Golf franchise has been going on for 20 years and now the series finally hits the PS4 with its latest iteration. Does this PS4 version bring anything new to the table?
While EA Sports concentrates on the more realistic side of golf, the Everybody's Golf series always catered towards the casual gamer. That said, this new PS4 version of the series still has enough content to satisfy hardcore gamers too.
The biggest change I noticed is just how impressive the graphics are. The series always adopted an anime look, but the golf courses here look realistic. It's odd because the character models still look cartoonish. It's almost as if they have been transported into the real world.
There is also variety in the courses that you will play in. No two golf courses are the same as they offer different terrain and obstacles for you to overcome too. Not to mention you may also have to battle the rain and wind when the weather is playing up.
Gameplay wise, Everybody's Golf PS4 retains the simplistic control scheme that gamers both young and old can master. All you need to do is press X twice at the right time to initiate a good swing or putt. The gameplay is easy and highly addictive.
They even added some new things to spice up the gameplay. This includes tornados inside hole to make it easier for balls to be sucked inside the holes. There are even holes that have bigger or smaller cups to add variety with the difficulty.
Before you begin playing the game though, you will have to create your own character. The character creation is a bit limited at best, but I tried my hardest to create someone that looked like Stone Cold Steve Austin. Anyway, you will be using this character to go through the game's main campaign.
The campaign mode acts like an RPG since you will have to level up in order to unlock new clubs, caddies, golf courses, clothing and more. There are even boss battles where you have to prove your worth against some of the finest players in the game.
The boss battles usually have some special stipulations to make the matches unpredictable and exciting. You will need to defeat the bosses in hopes of progressing. They're aren't too hard to beat, but you have to make sure not to muck up a particular hole because they can catch up at any moment.
The only thing I didn't like about the single player campaign is that it can get a little too repetitive. You may have to play through some of the same golf courses over and over again in order to get the required amount of experience points to progress into the next round...
Outside of the single player modes, there are two online modes. The one I liked most is Turf War. Turf War is where you are in a team to try and get the highest number of points in each hole. You can try and "steal" the other team's holes by getting bigger points by getting Eagles and Birdies.
The other online mode is a free roaming environment where you just compete to get the highest number of points in each hole by yourself. You can see other players roaming around too. I do like the part that you can drive a golf cart in this game to explore the golf courses in your own time.
Overall, Everybody's Golf on PS4 is a great new addition to a franchise that has been going on for 20 years. It caters to both casual and hardcore gamers, plus there is a lot of gameplay on offer here to prolong your enjoyment of the game. This is worth getting if you loved the previous games too.
Verdict: 8.5/10