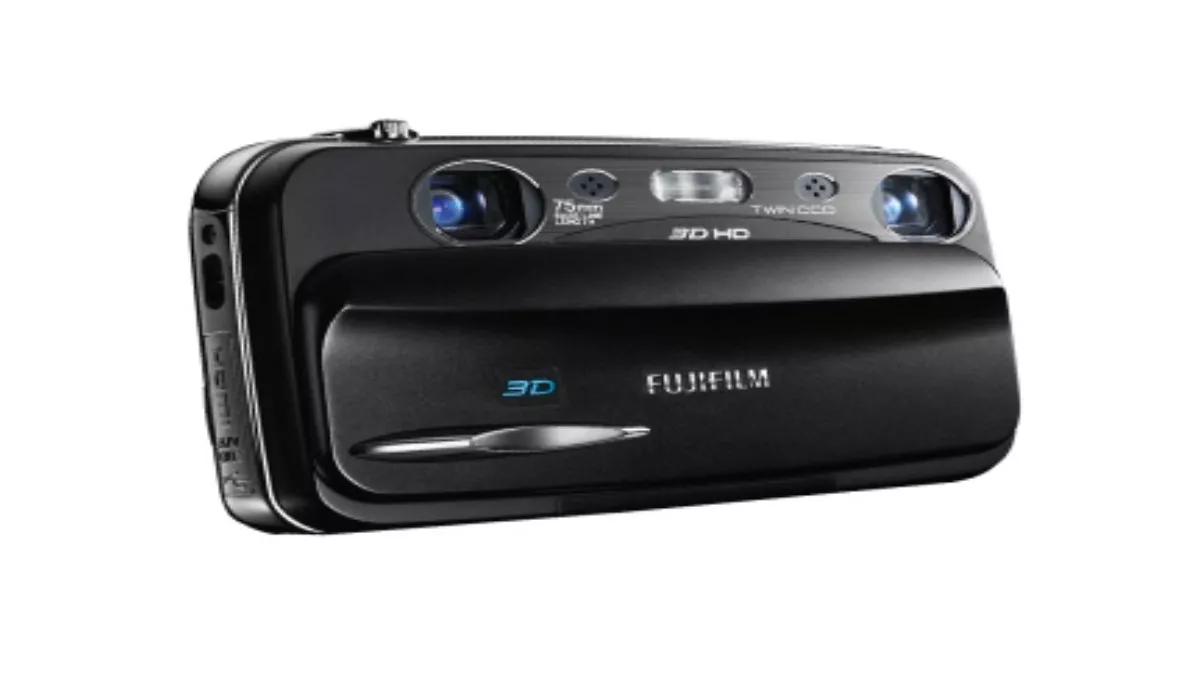 Review: Fujifilm Finepix Real 3D W3
FYI, this story is more than a year old
So now that 3D televisions, computer monitors and the like have secured a foothold in the market, the first wave of consumer products that enable us to create our own 3D content is here. Impressively (and thankfully), you're not limited to reviewing said content on your 3D-enabled device with the FinePix Real 3D W3; this camera from FujiFilm boasts a 3.5-inch autostereoscopic display that allows you to view your photos and movies in full 3D without glasses. It does require a consistent viewing angle to maintain the 3D effect, but this is easily managed with a handheld device such as this. And it's super impressive and has to be seen to be believed. The vivid picture and the depth it manages to portray truly is a sight to behold, not to mention a great party trick.
The camera itself features two 10-megapixel CCD and two Fujinon 3x optical zoom lenses (two are needed in order to capture 3D images and footage), which also enable it to capture 3D HD movies at 720p.
Thankfully, the captured files are treated as regular .jpg and .avi image and video files, and they can even be viewed in normal 2D on non-3D-enabled computers and televisions without issue. There's even a 2D mode on the camera so you can switch off the 3D effects and view the image on-screen as it will appear in 2D.
Of course, you will require a 3D television, 3D monitor or similar in order to really get the most out of this camera. Early adopters of 3D tech will be the obvious beneficiaries, but until 3D becomes widespread the device does have fairly limited use: it's not like you can, say, plug your camera into the TV at a friend's place to show off your 3D holiday snaps.
PROS: An affordable means of capturing 3D media. A fairly capable and easy-to-use camera in its own right.
CONS: The resolution, at 10 megapixels, is a trade-off for the 3D tech.
VERDICT: A great camera capable of capturing 3D stills and video at a great price. I'd recommend it mostly to those with devices capable of viewing the media in 3D, though. Otherwise, its appeal lies mostly in novelty, and you can pick up more capable 2D cameras for the same price.
Related stories
Top stories