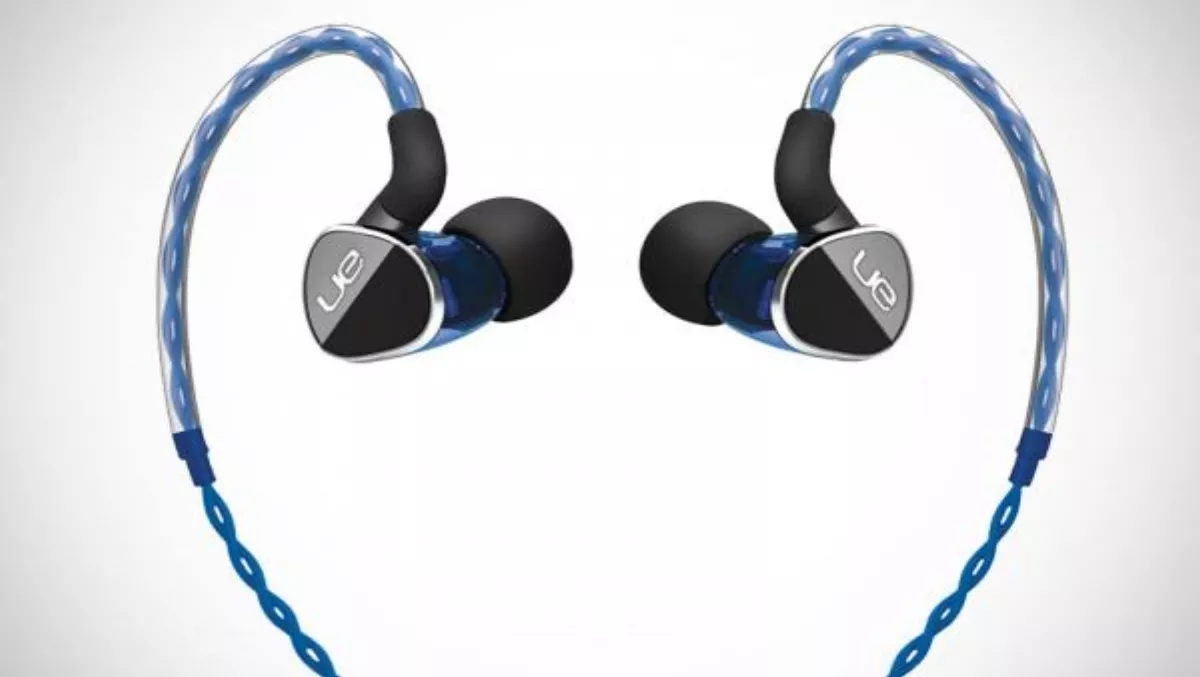 Review: Logitech UE900
FYI, this story is more than a year old
Here at Techday, we get asked to review many things. Some things are exciting, others... not so much. For me, because music plays such a huge part of my life, being given the chance to review the new Logitech Ulitmate Ears range UE900's was a real opportunity.
Let me get it out the way early, the Logitech UE900's carry an RRP of $599.90, and whilst that may scare of some people, anyone that is serious about loving music should read on.
First impressions count, and the UE900's certainly make an impression well. The packaging is gorgeous. Once the box is opened you're greeted by something that looks special. A pair of very nice looking earpieces with Ultimate Ear logos emblazoned on them. They just LOOK like they're a serious piece of kit. There's a range of accessories, a secondary cable in black, and a whole range of tips to suit anyone, a hard case and a soft pouch. One of the most overlooked, and most valuable accessories for me, was the included 6.35mm adaptor. Such a godsend!
The UE900's and designed to sit in the ear in such a way that it seals off the ear canal. From there, the cable trails over the top and back of your ear, this part is a rigid mouldable section of the blue braided cable, and can be conformed to fit anyone's ear type. I found these were extremely comfortable when you got the knack of putting them in, but this may take a few tries.
On the right ear's cable, you have the obligatory controls for iPhone, sound control, playback, call answering and microphone.
It's quickly apparent when you put the UE900's in that they are designed for the music lovers. No less than four balanced armatures and three crossover filters in each earpiece. What this means is that there will be far more clarity in everything from your latest Justin Beiber album, or maybe the 1812 Overture will sound just that little bit more glorious. I listen to a wide variety of music, and I felt the UE900's coped with everything i threw at them, and didn't complain at all. I even used them whilst DJing in a very loud nightclub, it's not what they're 'designed' for as such. But they coped extremely well considering. If you turn them right up, they do take to distort. In saying this though, I'd hate to see the state of your eardrums at that volume, so this is not a concern at all.
One thing I found about the UE900's that a lot of other earbuds/earphones seem to fail on, was the noise cancellation. A lot of people want to use items like this to block out what's going on around them. So many times though, they don't completely block out the sound, and you find yourself distracted by things around. I tried the UE900's in many different scenarios; one scenario was on the bike. I've used earphones before on the bike, and you can still hear what's around you, and feel safe. The UE900's were completely the opposite, with these on; you really do feel like you're absorbed into a world of music from the UE900's. Everything else seems to cease to exist. It was very disconcerting when out about on the bike. Hence, I didn't try it again. It just wasn't safe.
The UE900's were an amazing product for me, but that's because I love music, and it plays a big part in my life. They won't appeal to everyone, that's obvious. They perform in a level that earphones just normally don't; amazingly crystal clear; amazing at noise cancellation. I'm just a little unsure of the price tag. $599.00 RRP remember. They're good, don't get me wrong. But are they $599.90 good? I'm not convinced.
Pros:
Amazingly design
Gorgeous sound
Accessories galore
Cons:
A little finicky to get it, get used to
Price
Score 4/5
Related stories
Top stories