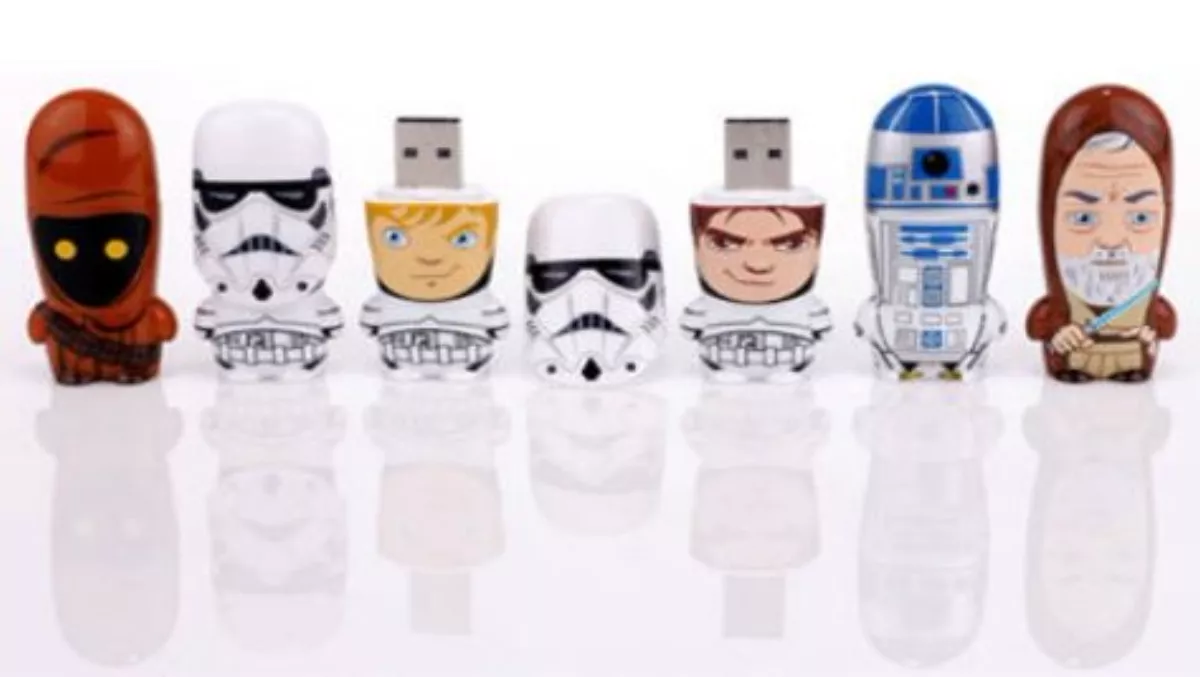 Review: Mimobot Star Wars USB Drive
By Greig Strafford,
Wed 15 Jul 2015
FYI, this story is more than a year old
The humble USB drive is a common sight across the world, tucked in desk drawers, or lying on desks. The Mimobot Star Wars collectible USB drives bring a fun design, and some special Star Wars effects to your computer.
Mimobot has re-released the famous Star Wars droid R2-D2 for their latest anticipated collection. The Series 5 R2-D2 gives a chance for those who missed out on the original series 1 R2-D2 to finally add one to their collection. If you're a Star Wars fan or not, it's definitely worth a spot in your Mimobot collection.
The R2-D2 drive I was sent, gives you some special Mimobot features, including wallpapers, screensavers and icon replacements. A fun side to R2-D2 is when you plug it in. With the Mimobyte software installed, you'll get a special little notification sound play.
Having fun at work is part and parcel of being there, and the Mimobot collectibles offer your own personal spin on the humble USB drive.
Available in a range of characters, get ready for the new Star Wars movie by choosing your own style!